 No Pets (James Cameron)
Director James Cameron has no pets.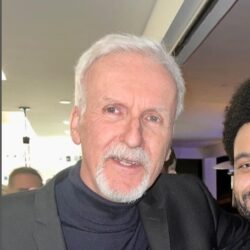 Birthday
August 16, 1954 (68)
James Cameron is an American filmmaker, screenwriter and producer known for his iconic films such as Titanic, Aliens, The Terminator, Avatar, and True Lies. He has achieved immense success throughout his career, with a total gross box office of over $6 billion. He started his career as a special effects artist and began directing in the early 1980s. His first feature film, Piranha Part Two: The Spawning, was released in 1982 and was followed by The Terminator in 1984. This movie was an immediate hit, and marked the beginning of a long and successful partnership between Cameron and actor Arnold Schwarzenegger.
Titanic was a major success, earning Cameron an Academy Award for Best Picture and Best Director. He followed up his success with Avatar in 2009, which earned him a Golden Globe Award for Best Director and was the highest-grossing film of all time until Avengers: Endgame was released in 2019. Cameron has also worked with a number of other actors such as Sigourney Weaver, Jamie Lee Curtis, Leonardo DiCaprio, and Kate Winslet.