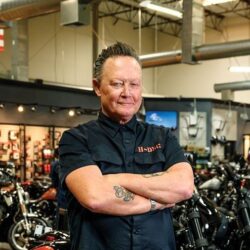 Birthday
November 5, 1958 (65)
Robert Patrick is an American actor. With a string of captivating performances, Robert Patrick has portrayed a range of memorable characters throughout his career. Notably, his portrayal of the relentless and iconic T-1000 in the James Cameron film "Terminator 2: Judgment Day" (1991) alongside Arnold Schwarzenegger and Linda Hamilton solidified his status in Hollywood. He also worked on movies like "Walk the Line" (2005) and "Charlie's Angels: Full Throttle" (2003).
His collaborations include working with notable actors such as Al Pacino in "Cop Land" (1997) and Johnny Depp in "The Lone Ranger" (2013). Patrick has also worked with directors like Tim Burton and Quentin Tarantino.
Recognized for his remarkable talent, Robert Patrick has garnered several prestigious awards throughout his career. For his riveting portrayal of Johnny Cash's father in the biographical drama "Walk the Line," he received critical acclaim and was nominated for a Screen Actors Guild Award. Furthermore, Patrick's exceptional performance in the television series "The Unit" (2006-2009) earned him a Prism Award nomination, showcasing his remarkable acting prowess.