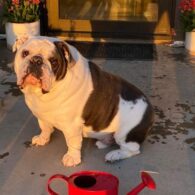 Biz Khalifa (Dog)
Julia Garner and Mark Foster have one dog, a big English bulldog named Biz Khalifa. His name is a reference to rapper Wiz Khalifa.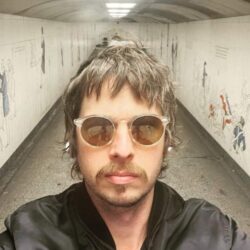 Birthday
February 29, 1984 (39)
Mark Foster is an English singer, songwriter, and music producer who's best known for being the lead singer of the band Foster the People. Foster began his music career in 2003 and released his debut album, Torches, in 2011. His follow-up album, Supermodel, was released in 2014 and was a major success, thanks to four hit singles. Foster has also released several solo singles, including "Don't Stop (Color on the Walls)" and his most iconic song, "Pumped Up Kicks". Foster has received numerous awards and accolades for his music and philanthropy, including two Grammy Award nominations. Foster is married to actress Julia Garner.