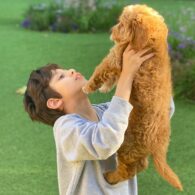 Tyson (Dog)
Prior to their split in June 2020, Alex Rodriguez and Jennifer Lopez adopted a Goldendoodle puppy for their son Max. They named the dog Tyson.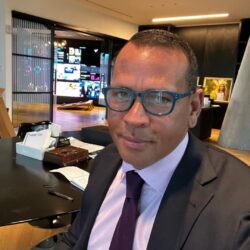 Birthday
July 27, 1975 (48)
Alex Rodriguez is an American former professional baseball shortstop and third baseman, businessman and philanthropist. Nicknamed "A-Rod" during his career in baseball, Alex Rodriguez played 22 seasons in the Major League Baseball (MLB) for the Seattle Mariners (1994–2000), Texas Rangers (2001–2003), and New York Yankees (2004–2016). He is also the part owner of the NBA team, Minnesota Timberwolves.
After retirement, Alex began working as a sports broadcaster for the media entertainment station, Fox Sports. He later had a role as a cast member of Shark Tank and also the ABC News Network.