TurboRoo stands upright on two legs, motors around on a pair of wheels, and takes flights to receive awards from coast to coast.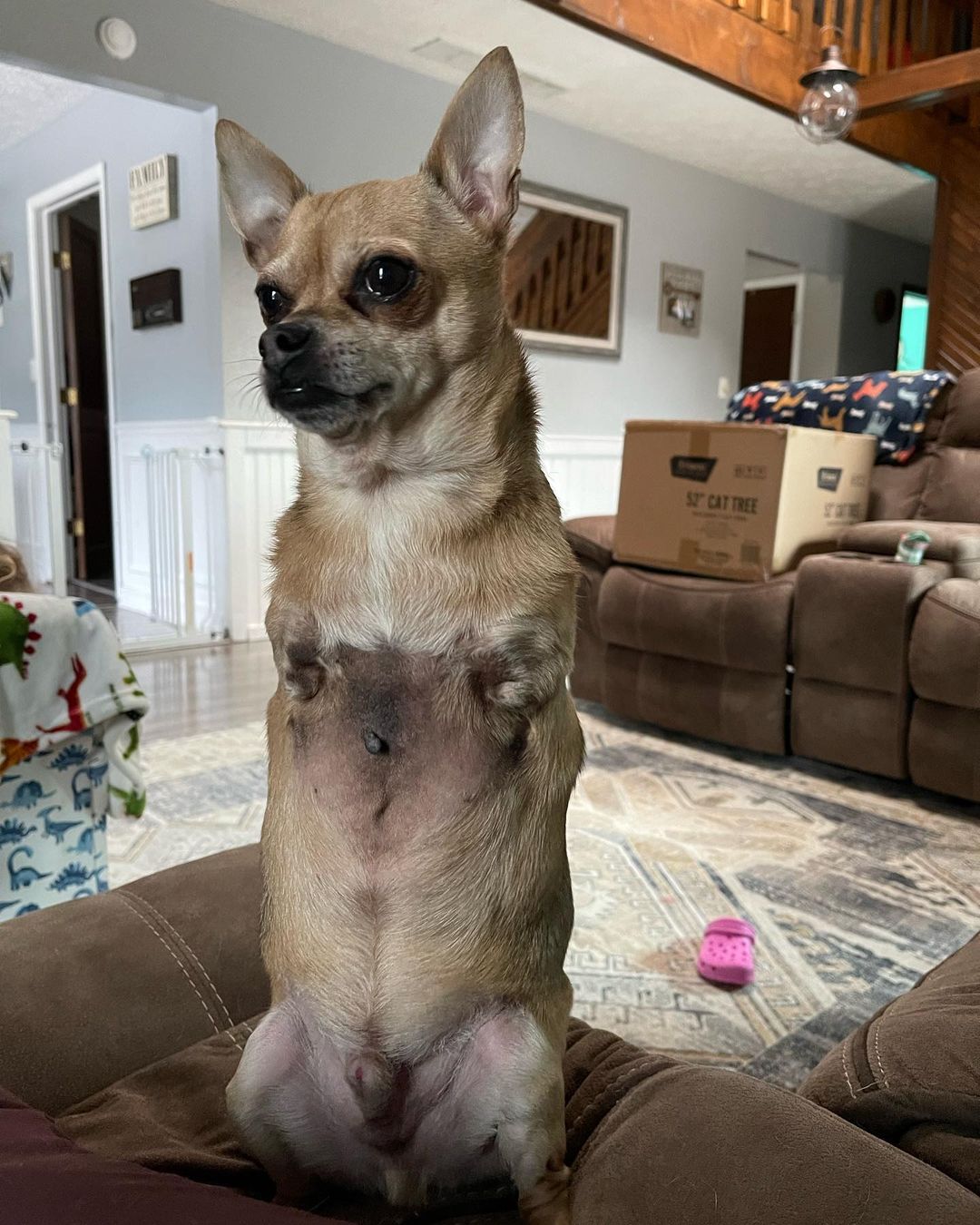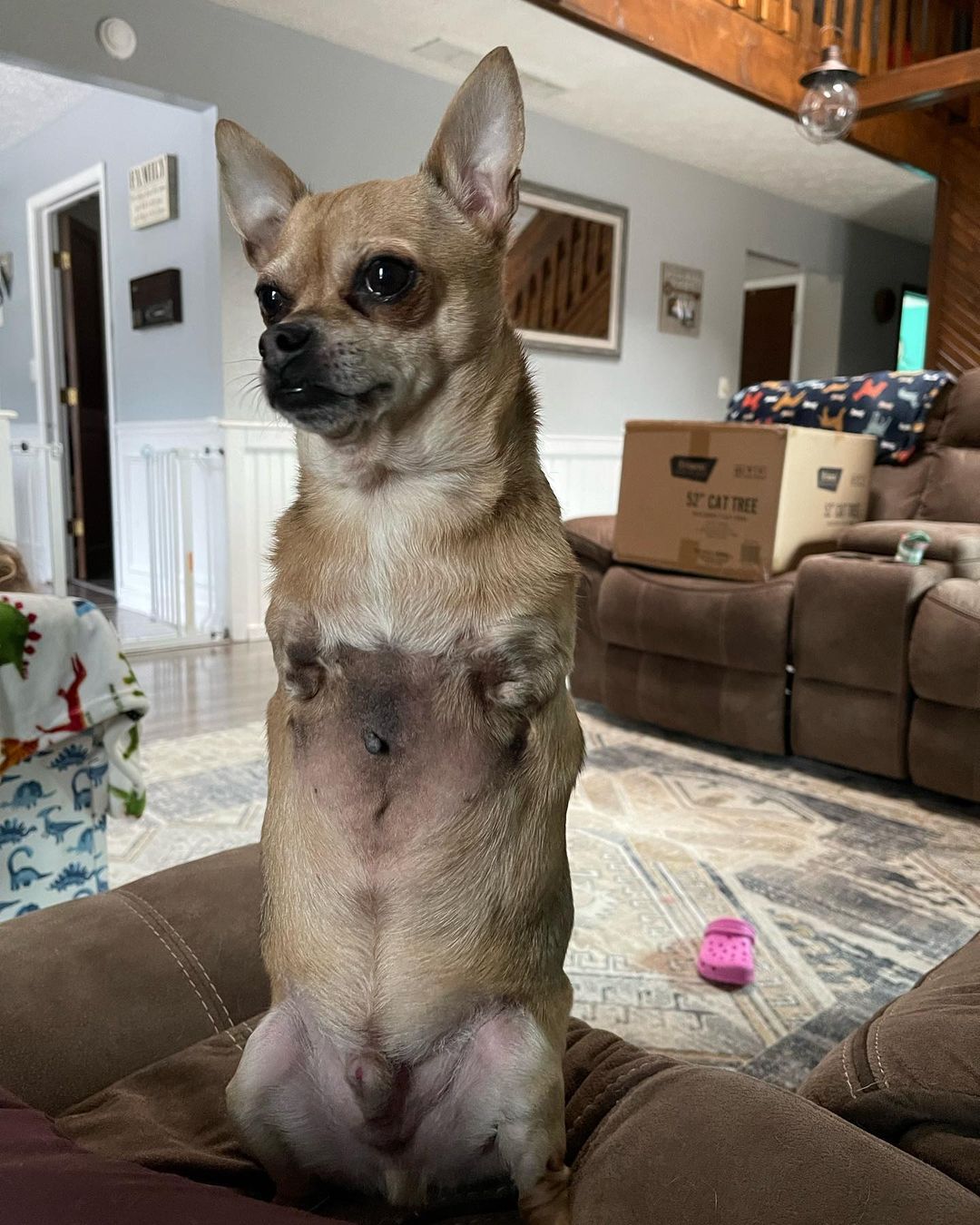 Sitting at just under 300K followers on Instagram and over 1.6M(!) followers on TikTok, TurboRoo shares his amazing story everyday for his fans. This little Chihuahua went from being an abandoned dog in a veterinarian's office to flying across state lines to be honored as the CW network's Underdog of the Year in Los Angeles in 2014. Today, he is an unstoppable force of nature, taking on life's challenges whether he is pushing forward like a snail, or motoring past bystanders on his two wheels.
TurboRoo, who's name comes from a combination of his origin story in Speedway, Indiana and the movie Turbo (2013) starring Ryan Reynolds as the voice, was adopted by Ashley Looper and Ray Hurt.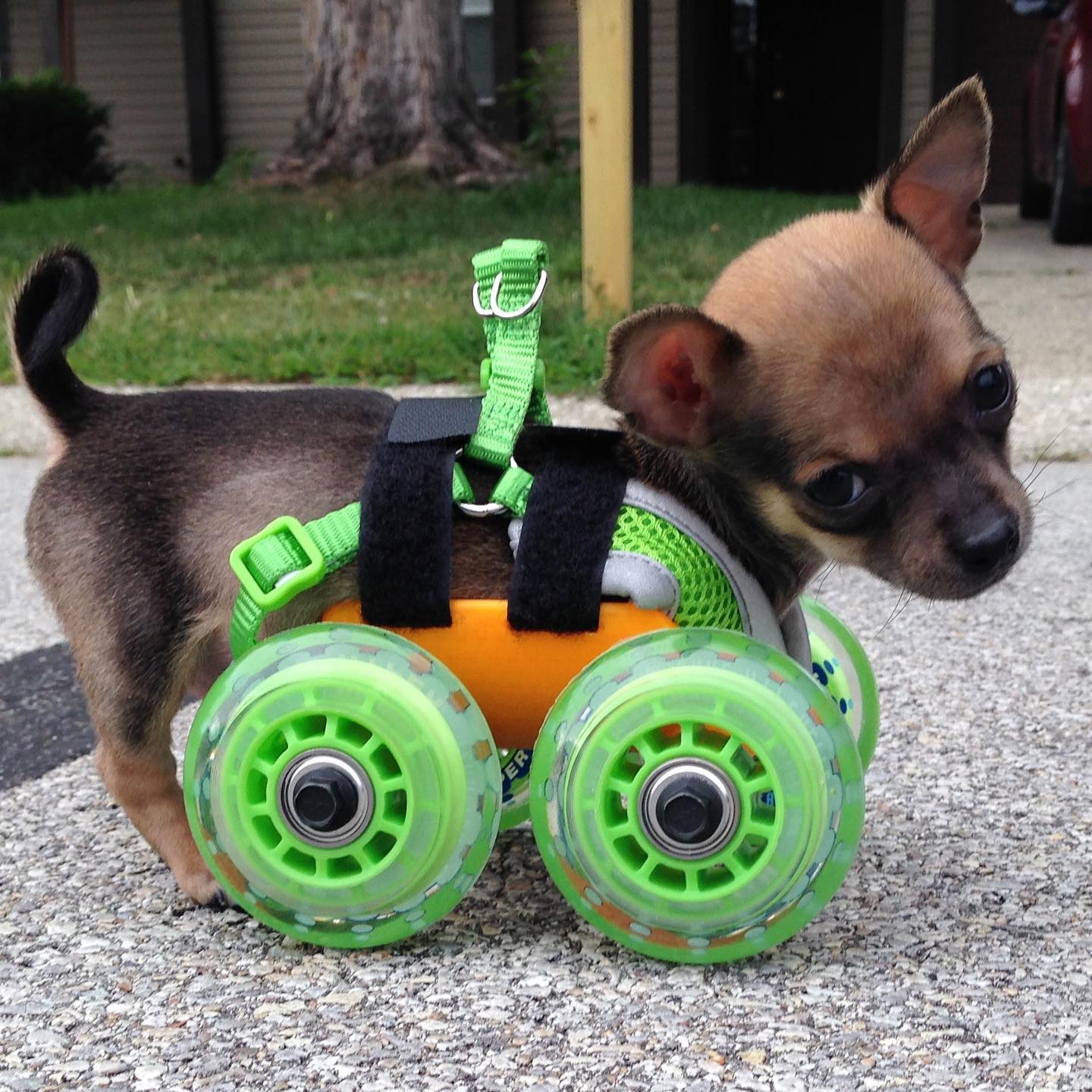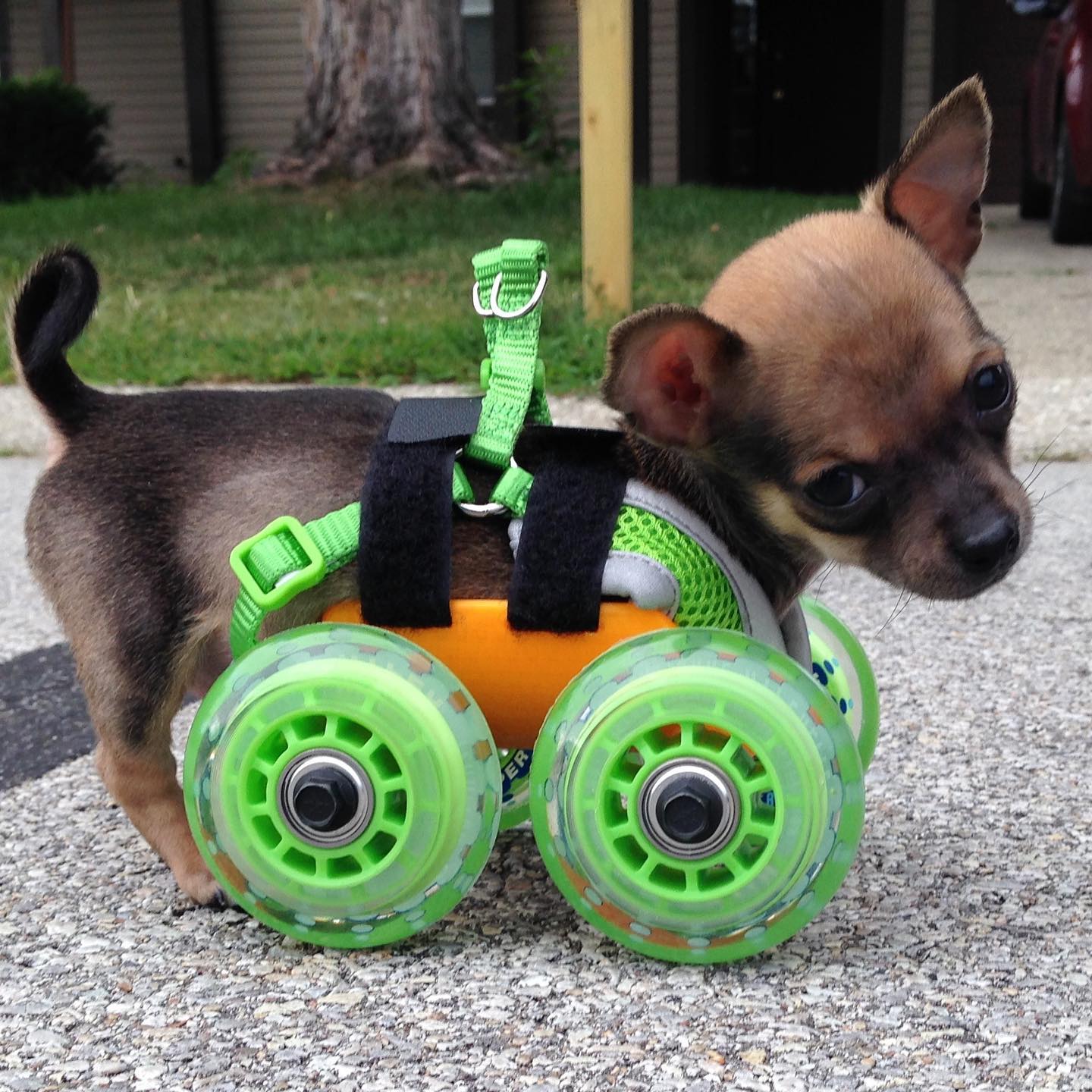 And the "Turbo" part of TurboRoo's name? "We're from Speedway," said Hurt. "In the movie Turbo, a snail overcomes great odds to win the 500. When TurboRoo is crouched on the ground, he looks like a snail."
It was a full-time job looking after a dog born with only two hind legs. "I'd be sleeping by the cage, so I'd hear when he whined," Wilson said. That whine was his signal he was stuck and needed Wilson's help. But that was just the beginning, TurboRoo's first mobility cart was designed using PVC pipe and pieces from a Fisher-Price toy. It works as well as you can imagine, there was room for improvement.
Later came Mark Deadrick, whose California company's clients include commercial aviation, defense and space companies. Marks company, 3dyn, designed the next cart using 3D printing technology. Soon after, he was speeding along and building his following, one day at a time.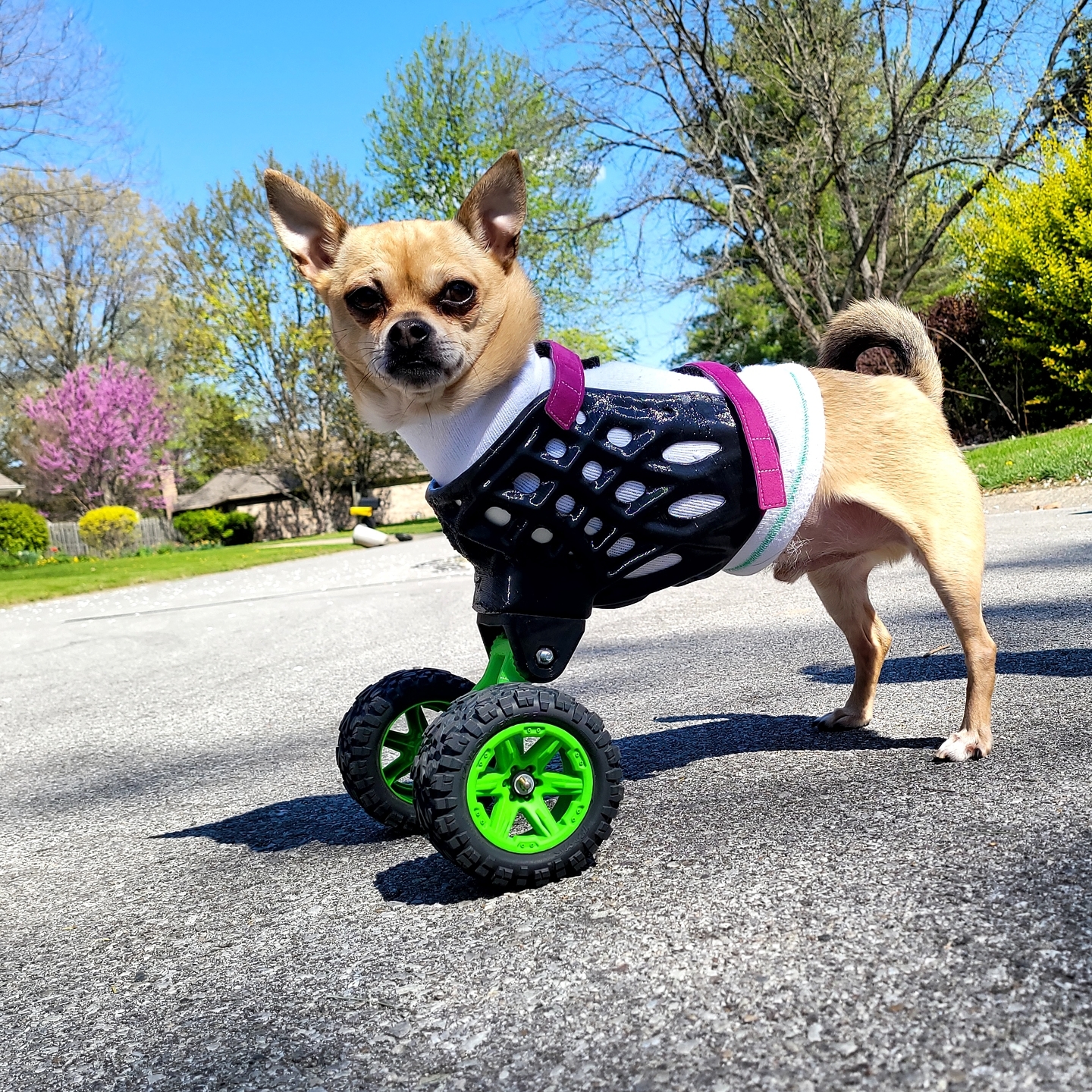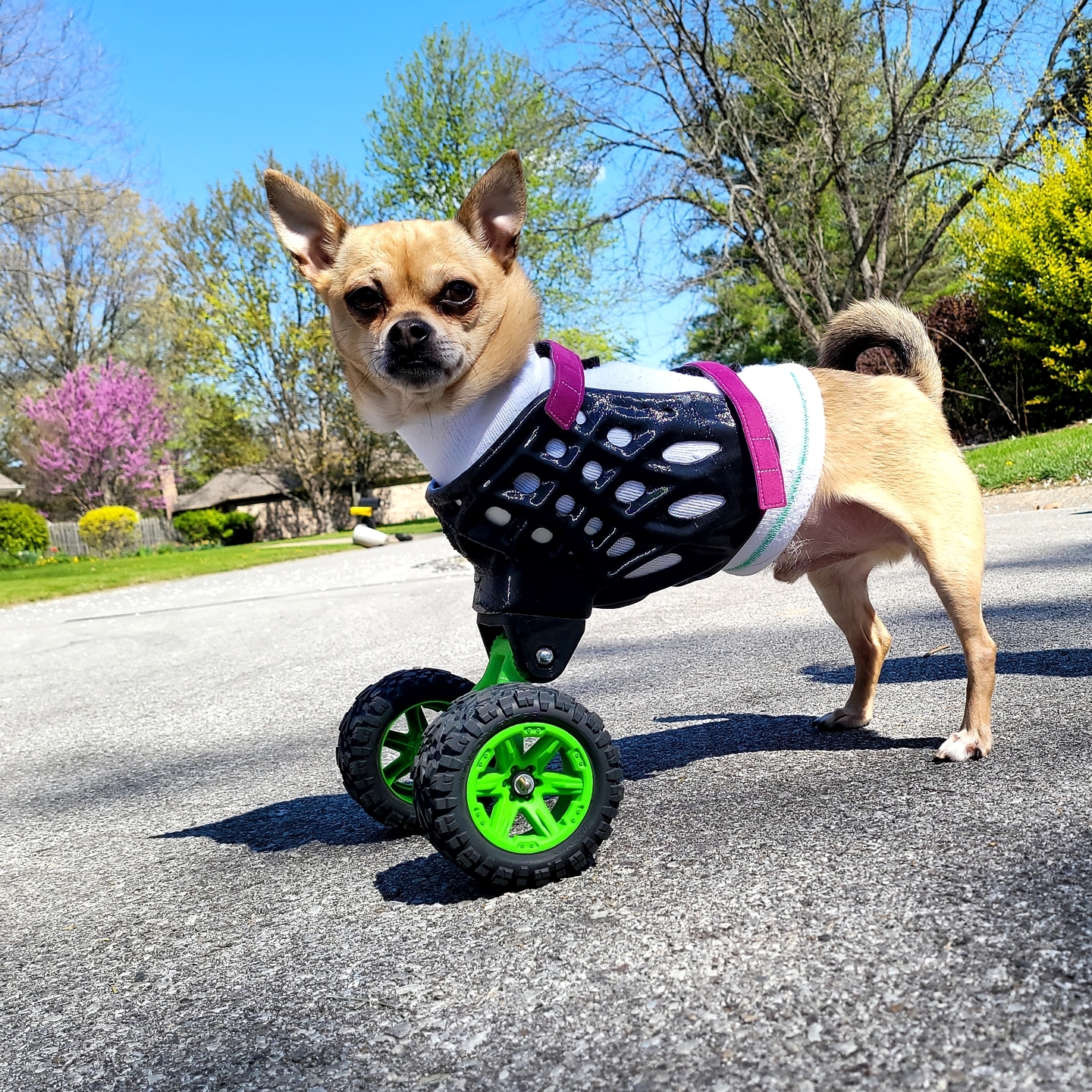 Soon came television stations, interviews, and more. TurboRoo's mom created Instagram, Facebook and Twitter accounts for TurboRoo the morning before the TV story ran. The now famous two legged Chihuahua on a 3D printed cart was soon featured on The Huffington Post, National Geographic, The Toronto Sun, and now Celebrity Pets.
That was 8 years ago, and he hasn't slowed down since. He shares his adventures with other 2-legged friends, and raises awareness everywhere he goes.