 No Pets (Aileen Quinn)
Aileen Quinn does not have any reported pets.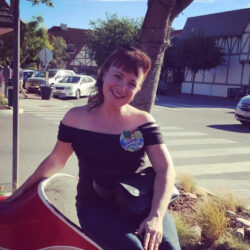 Birthday
June 28, 1971 (52)
Aileen Quinn is an American actress, singer and dancer. She is best known for her role as Annie Bennett Warbucks in the 1982 film Annie. Quinn is an adjunct theater professor at Monmouth University in West Long Branch, New Jersey. Some of the school's campus was the site of the film version of Annie. She was awarded an honorary degree from Monmouth University in 2009. Quinn was also a Spanish, drama, and dance teacher at Hudson Catholic Regional High School in Jersey City, New Jersey.
She has her own band, Aileen Quinn and The Leapin' Lizards. Quinn met her bandmates after a neighbor heard her singing in her apartment, then introduced Quinn to the other musicians. They released their first album, Spin Me, in 2015. They released their second album, Lightning and Thunder, in November 2019