Often your first job doesn't work out, and sometimes you need to figure out what you really want to be when you grow up. Mr Walker recently did exactly that.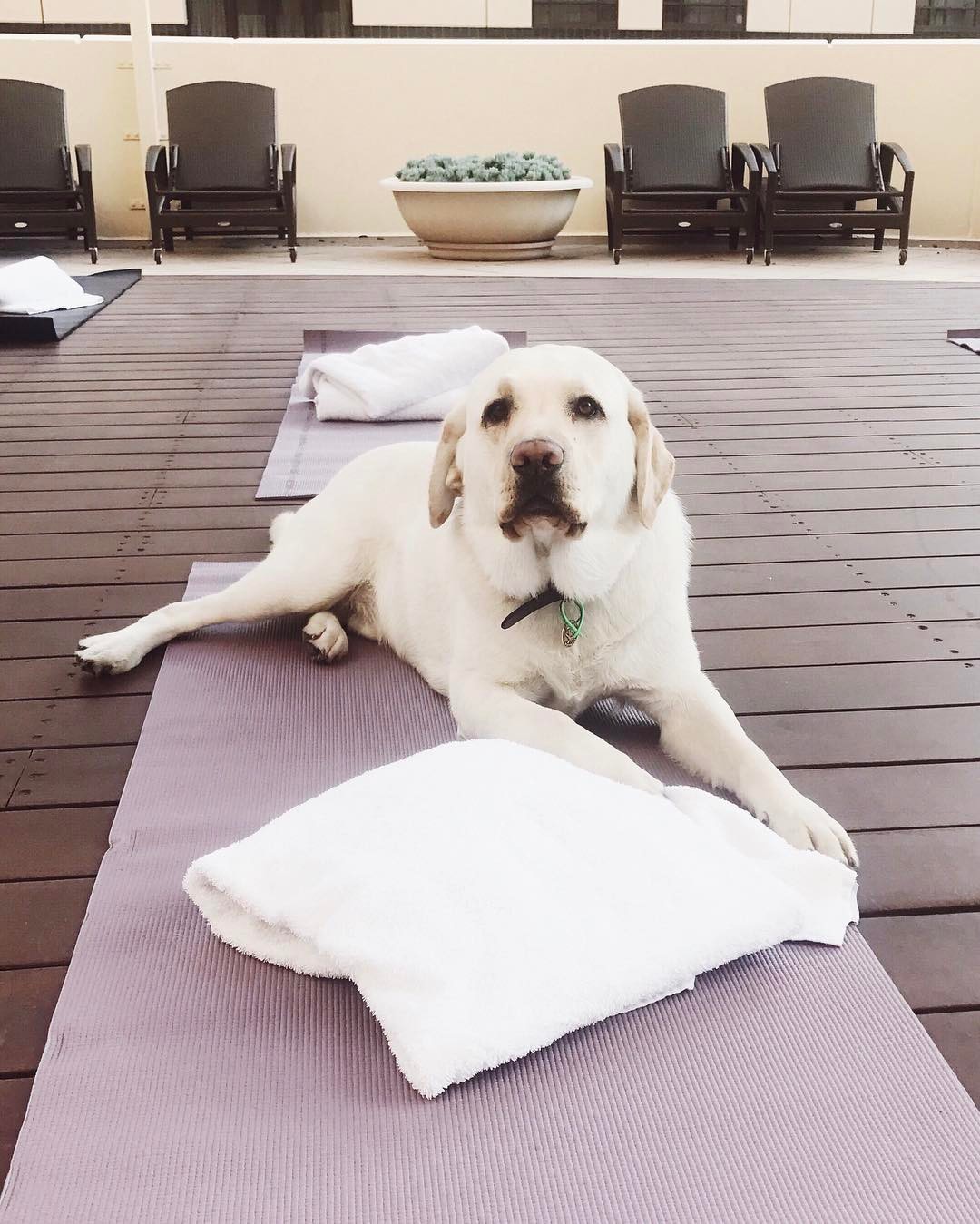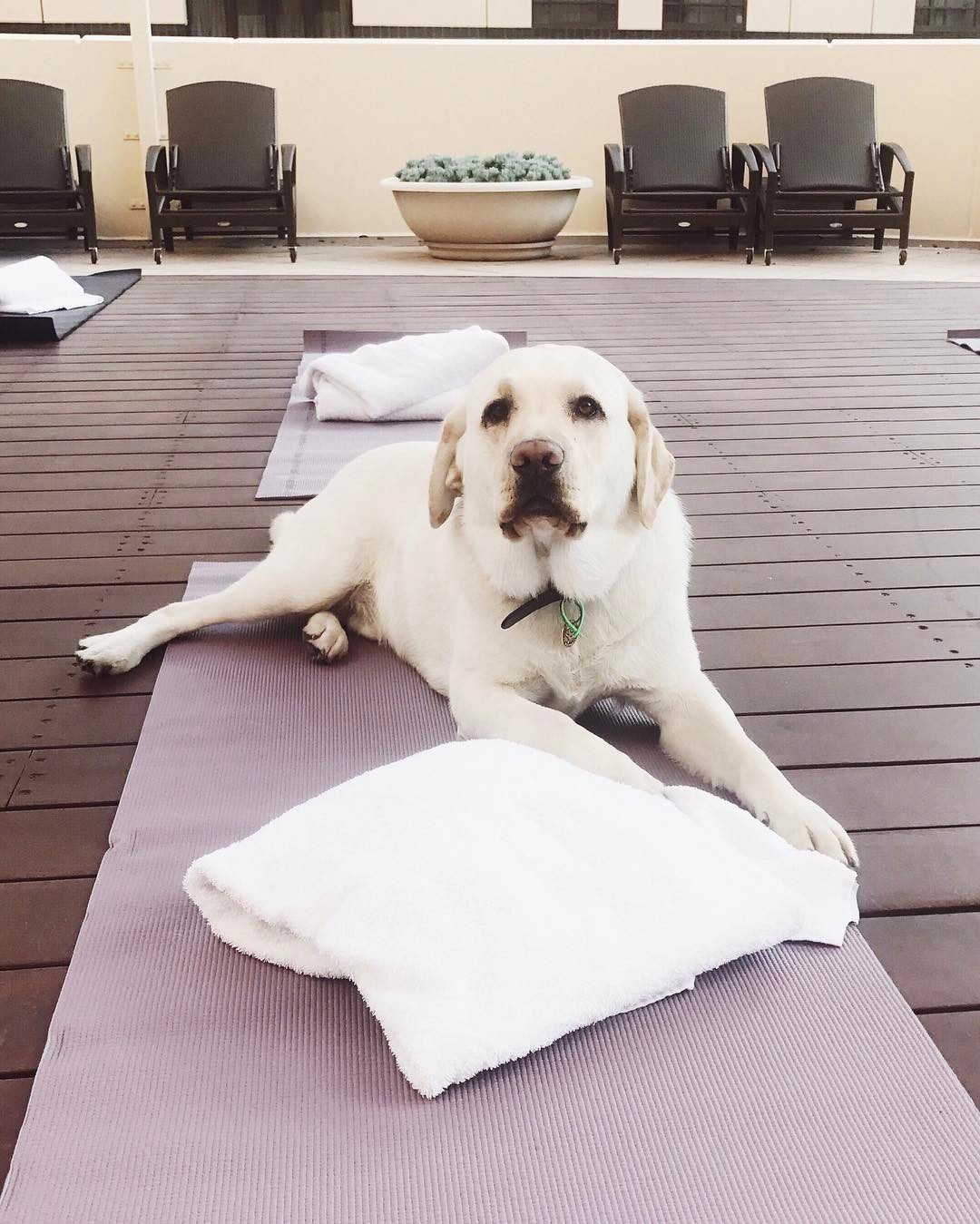 Mr Walker's not your average hotel employee, he drools and poops outside but is a favourite with guests. Mr Walker is a stocky yellow labrador doggo with a heart of gold. He failed his guide dog test with Guide Dogs Victoria due to being too friendly but was quickly hired at the Park Hyatt in Melbourne.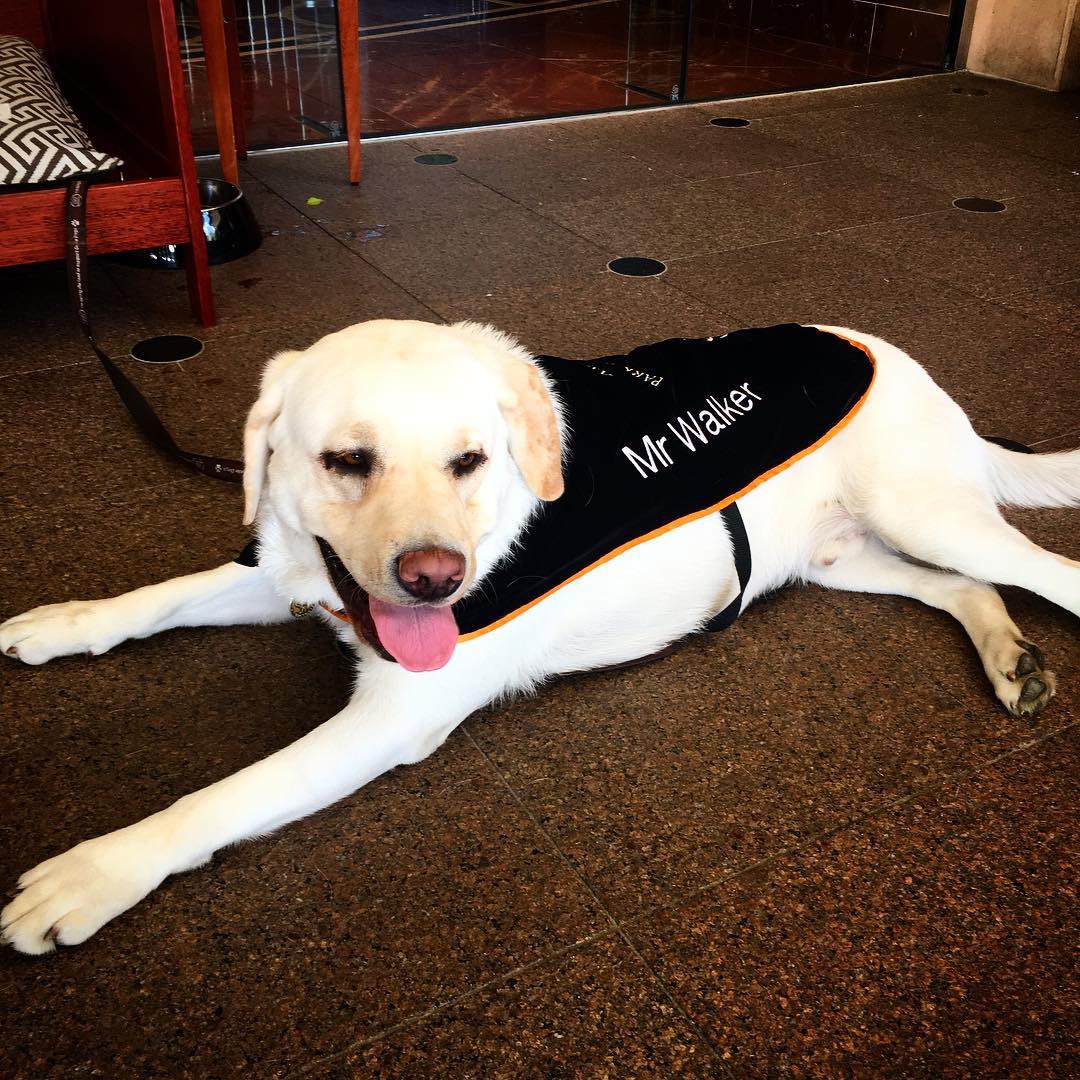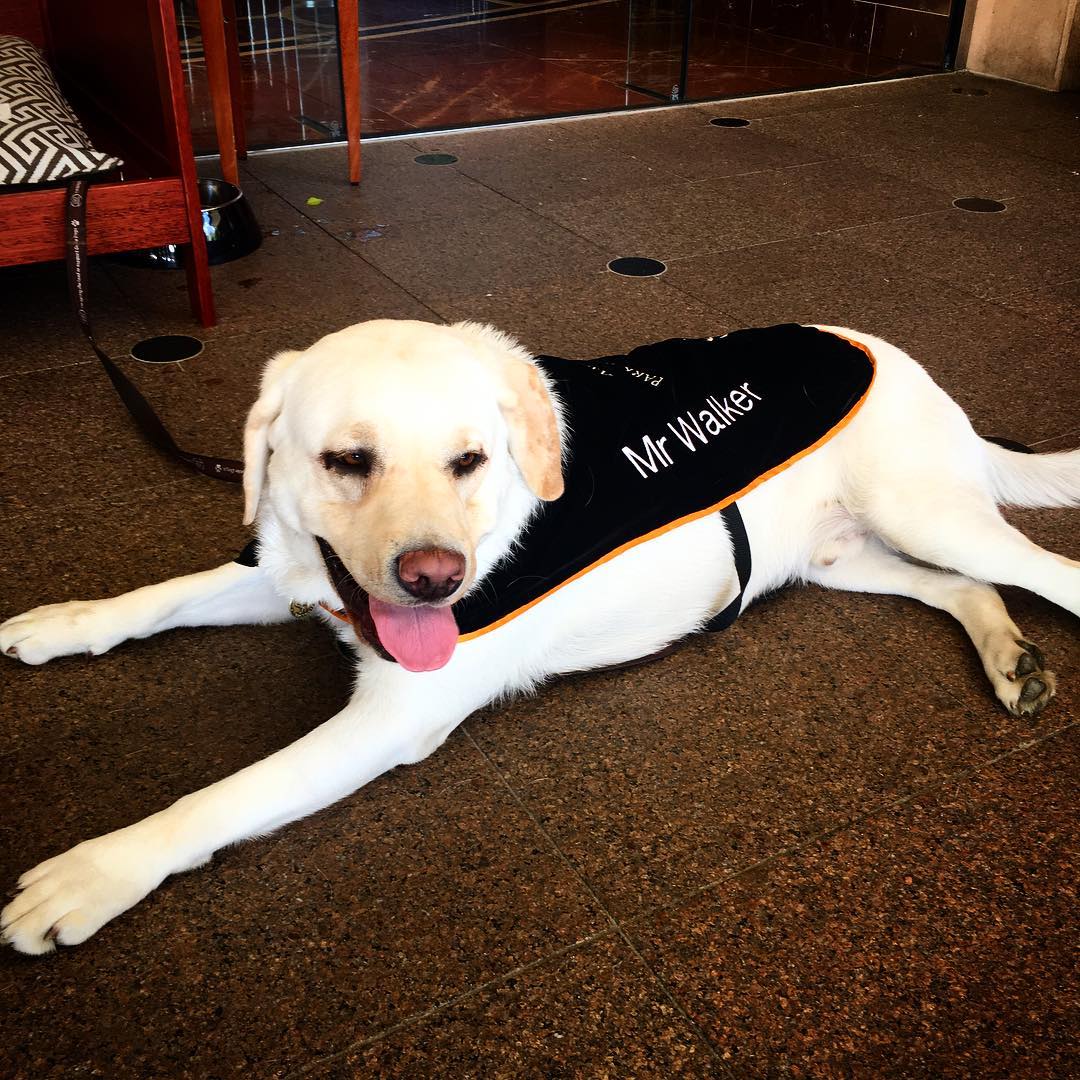 Originally, Mr Walker was going to act simply as an ambassador for Guide Dogs Victoria to increase awareness. But, it was quickly realized that his bright, friendly personality made him the ideal hotel concierge employee. His duties include greeting guests upon arrival, attending client meetings, and taking guests for a walk around the hotel grounds. He accepts tips in treat form only.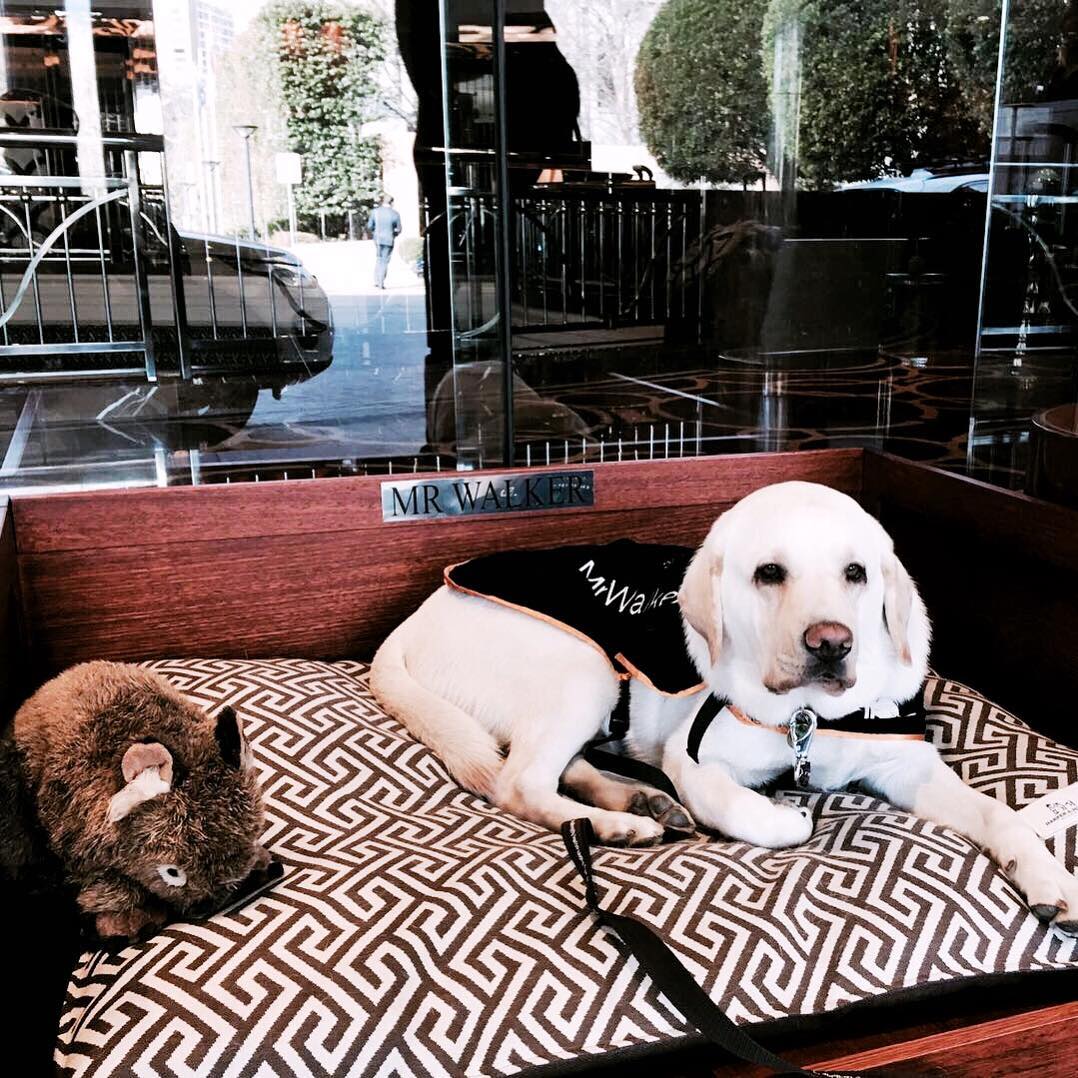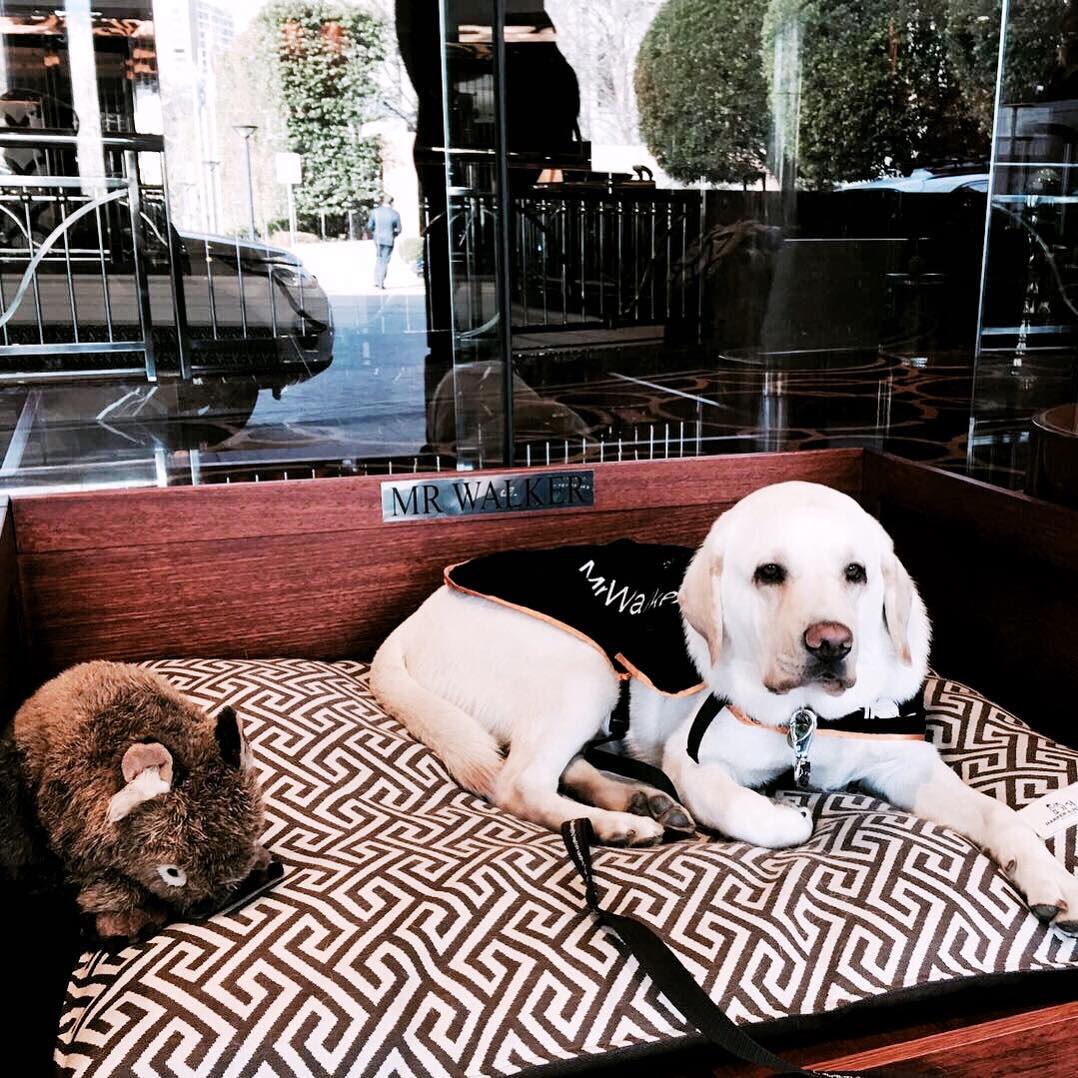 The job isn't without its perks, the Hyatt built Mr Walker a custom-made Tasmanian oak dog bed and he gets unlimited pats from thankful tourists.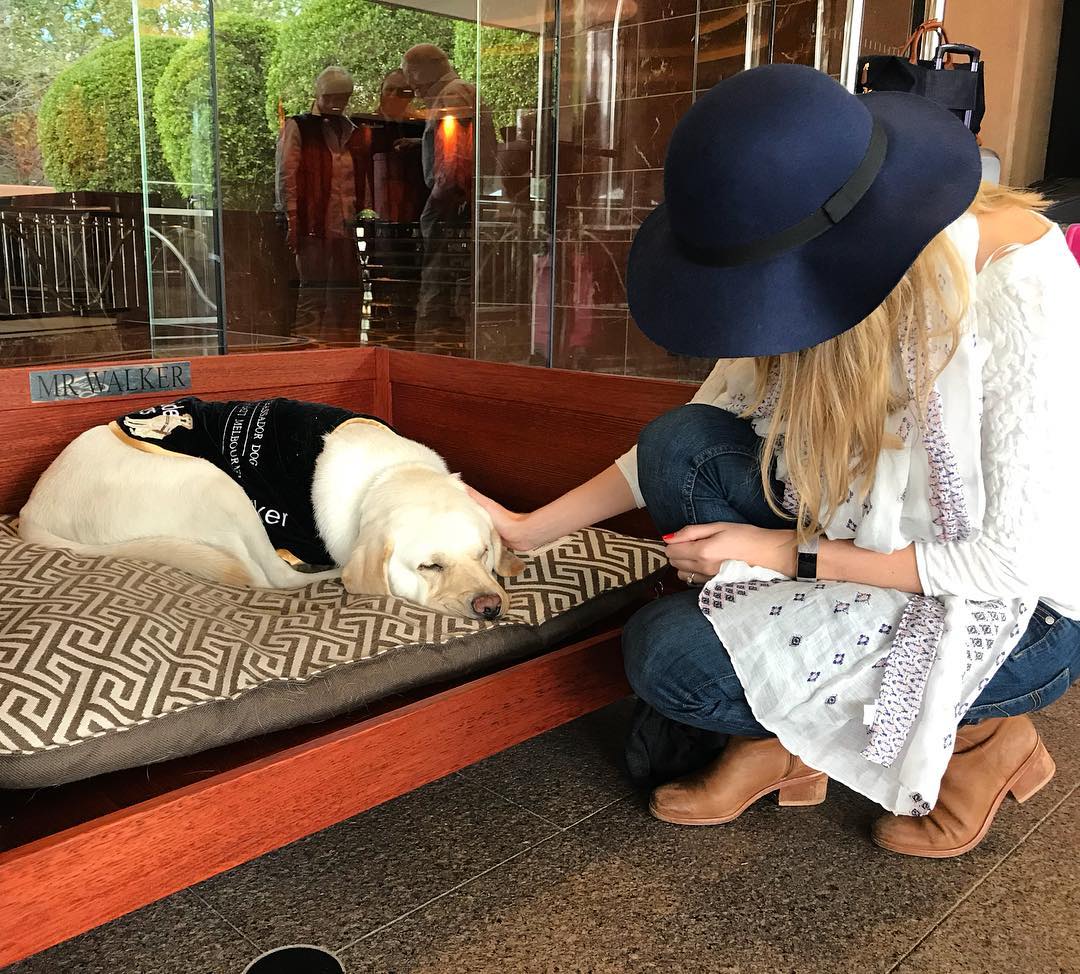 Sometimes you need to fail to succeed, just take it from this ex-guide-dog-turned-hotel-employee. We're sure Mr Walker will be running the place before too long!
For more doggo dropouts check out this good boy who failed the K9 police academy!