Hamlet is one tabby cat with a penchant for business.
This kitty mogul runs New York City's Algonquin Hotel. He's the 12th cat to be employed by the hotel, dating all the way back to 1930. The first cat to set the feline-friendly precedent was a stray who wandered in off the street.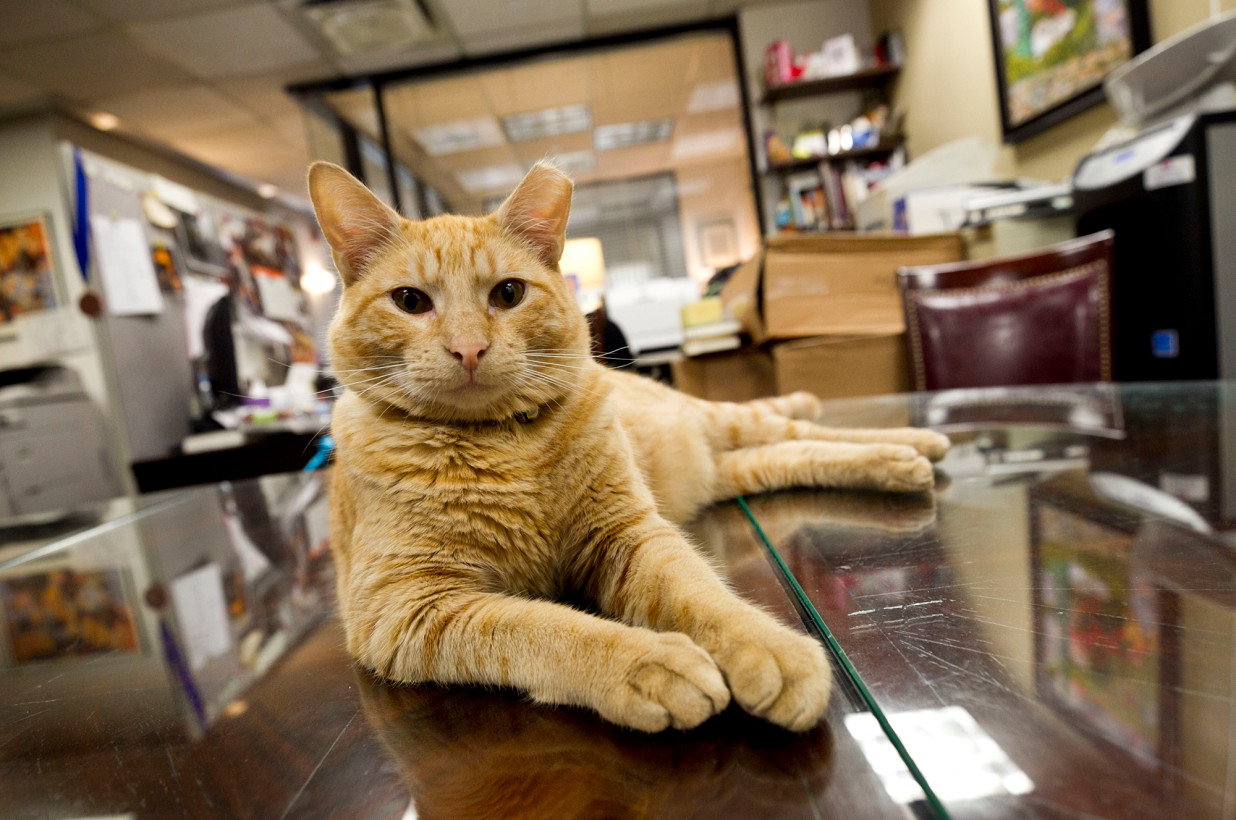 The initial Hamlet was actually a "Rusty" when he first arrived but was quickly re-christened by frequent guest and actor John Barrymore, who said the kitten needed a "more dignified moniker."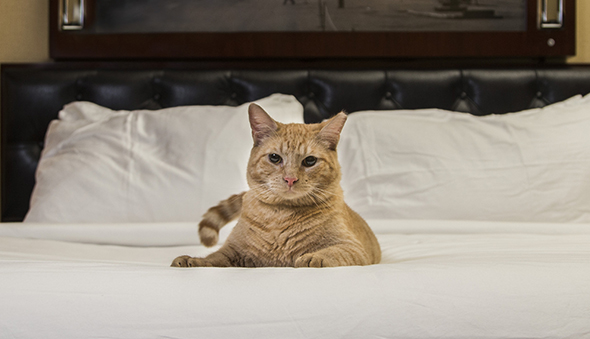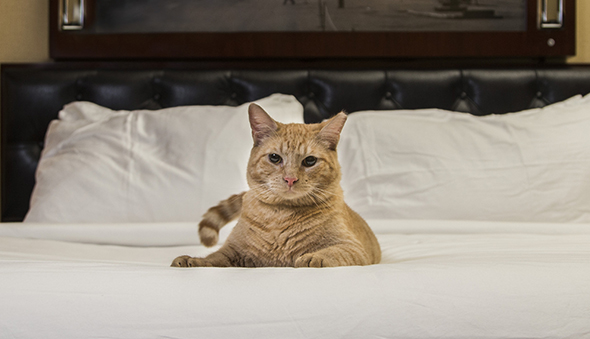 Since then, the hotel has kept an adopted cat in residence. The males are all orange tabby cats named Hamlet, and the females are ragdolls named Matilda. All of the cats are rescues.
The current Hamlet came from a feral cat colony. In a classic 'rags-to-riches' story, he now has a chief cat officer who takes care of his every need. Alice de Almeida manages Hamlet's social media, his vet appointments, and ensures he is brushed, fed, and spoiled.
Not a bad upgrade for a feral street cat!
For more rags-to-riches kitty tales, check out these instafamous felines.