In the world of vigilantes, one outshines the rest. A hero amongst men, Catman stands for justice, bravery, and belly scratches.
Shon "Catman" Griffin is a five-year-old superhero. He helps out the charity Kolony Kats with his aunts, Kia Griffin and Kris Papiernik. The charity focuses on housing and feeding the stray cats of Philadelphia.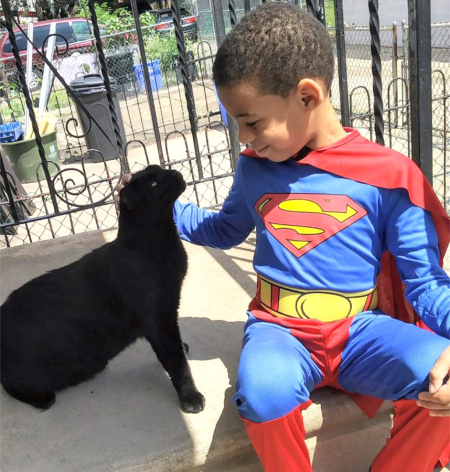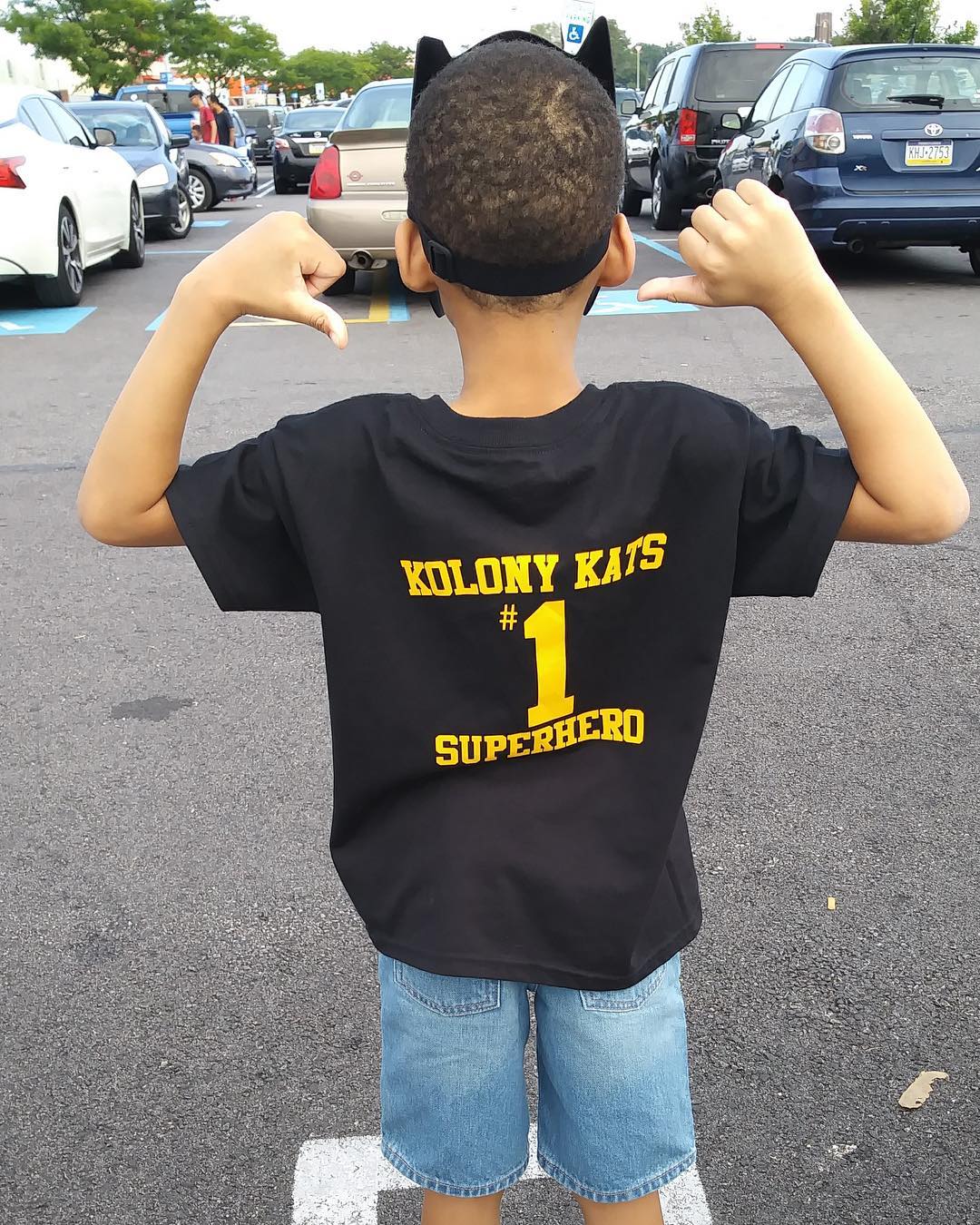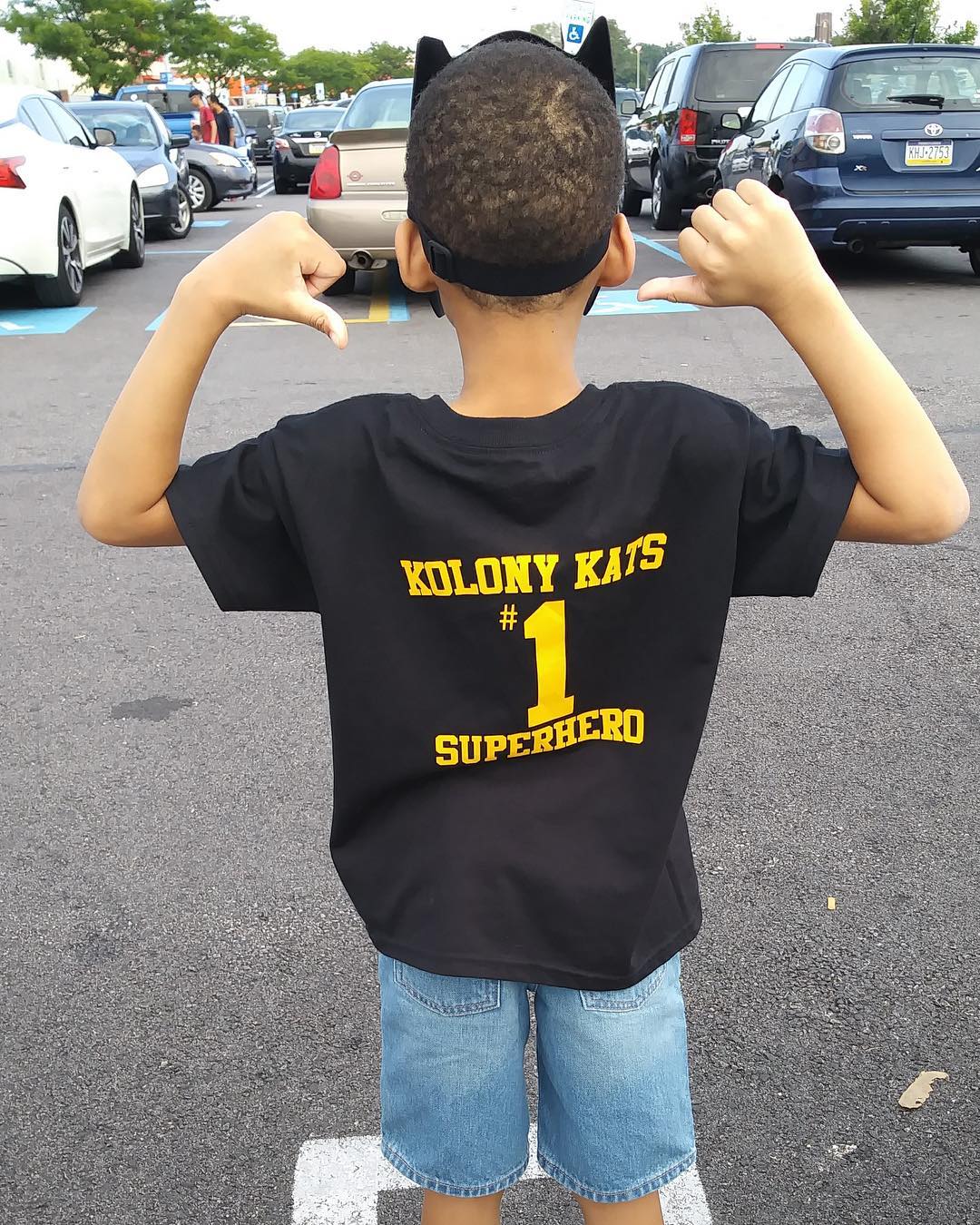 Shon's no stranger to good deeds. The Catman's been helping his aunts since the age of three. The ladies need him, too. They take care of roughly 50 stray cats by filling up food bowls, passing out treats and providing chin scratches. Shon's perfected his move, calling it the "Scratch Superpower".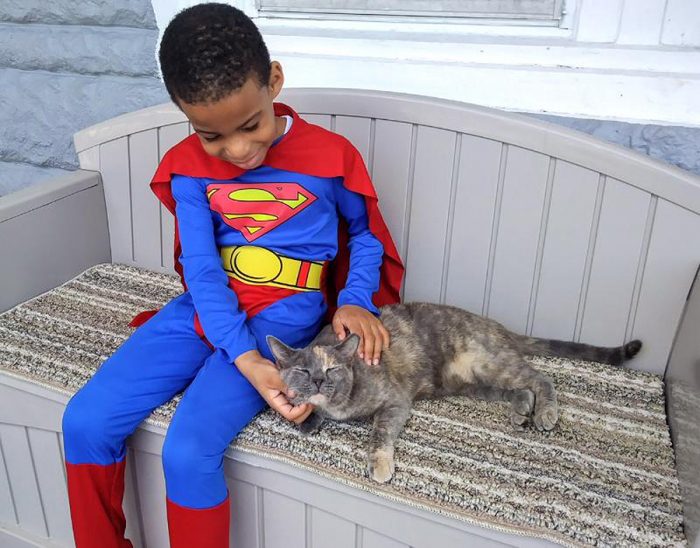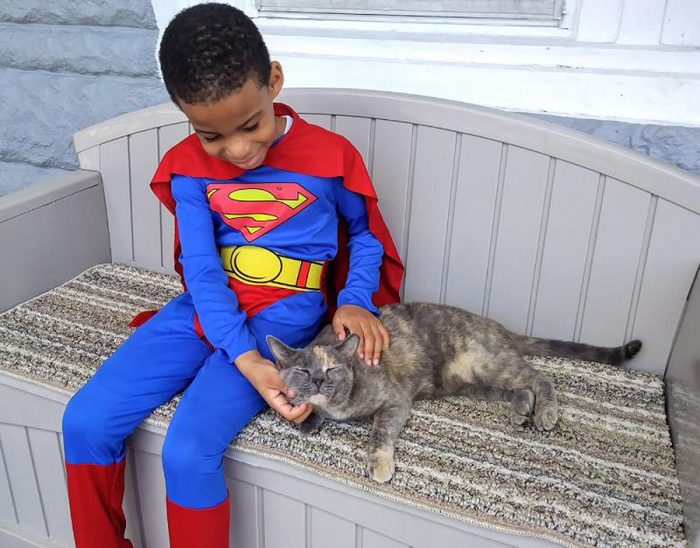 "He has a compassionate heart and it's going to take him places," says Kia. "Hopefully, to The Ellen Show," adds Kris. Shon dreams big, and one day hopes to bring Ellen (dressed as Bat Girl, naturally) along on their stray cat round. Then, to take her out for dinner to Chuck E. Cheese. The kid knows how to treat a lady.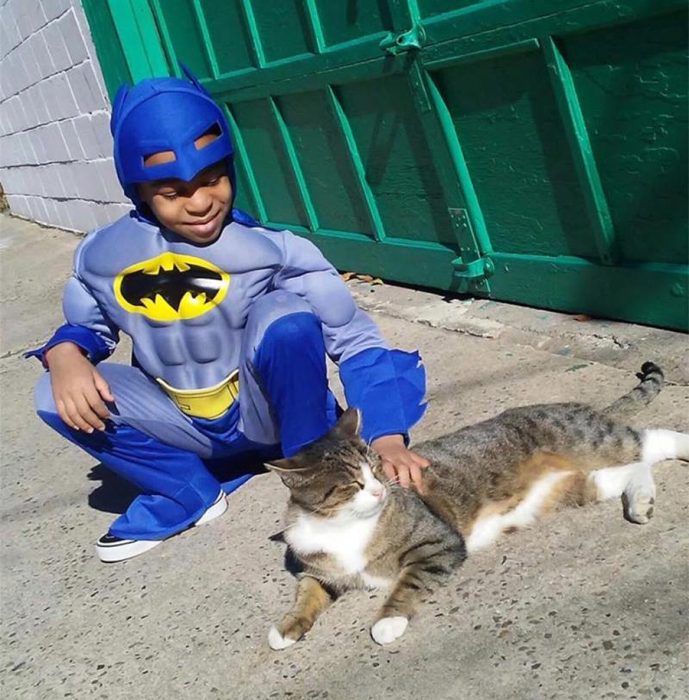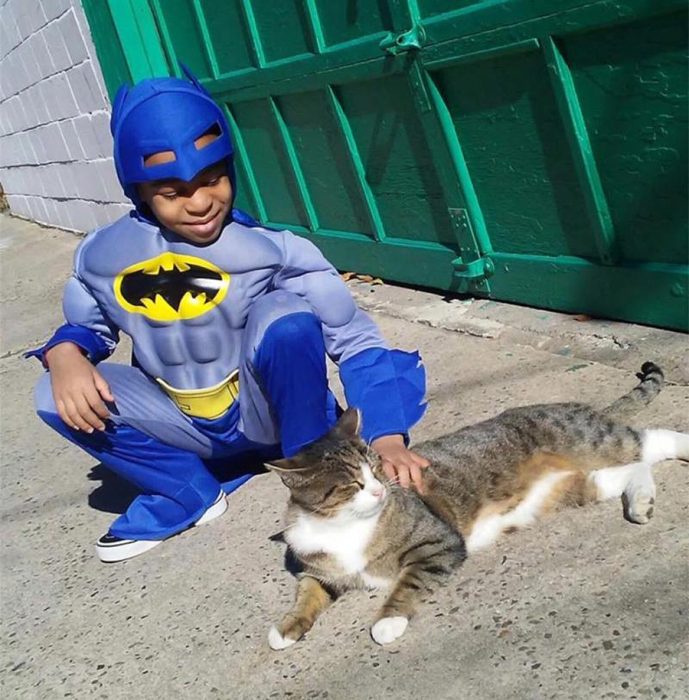 In the meantime, Shon's happy to continue the good work as Catman, patrolling the mean streets of Philly, fillin' bellies and scratchin' chins.