 No Pets (Em Beihold)
Em Beihold does not have any reported pets.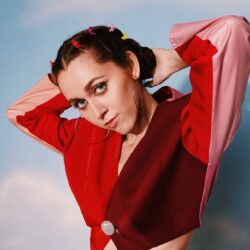 Birthday
January 21, 1999 (24)
Emily Beihold is an American singer-songwriter who rose to fame in 2020 with the help of music promotion brand Live2 LCC. She released her debut EP Infrared in 2017, followed by a major-label single "Numb Little Bug" and second EP Egg in the Backseat. Her songwriting prowess was also noticed by film director Michelle Schumacher, who invited her to write a track for I'm Not Here. Since then she has released several singles and gained immense popularity on social media platform TikTok. In 2022, she signed to Republic Records, Sony Music Publishing and began touring with Anson Seabra and King Princess.