Now in its 12th year, the World Dog Surfing Championship still holds the title for cutest extreme sports championship. Over a thousand dog and surf lovers came to watch dozens of dogs compete.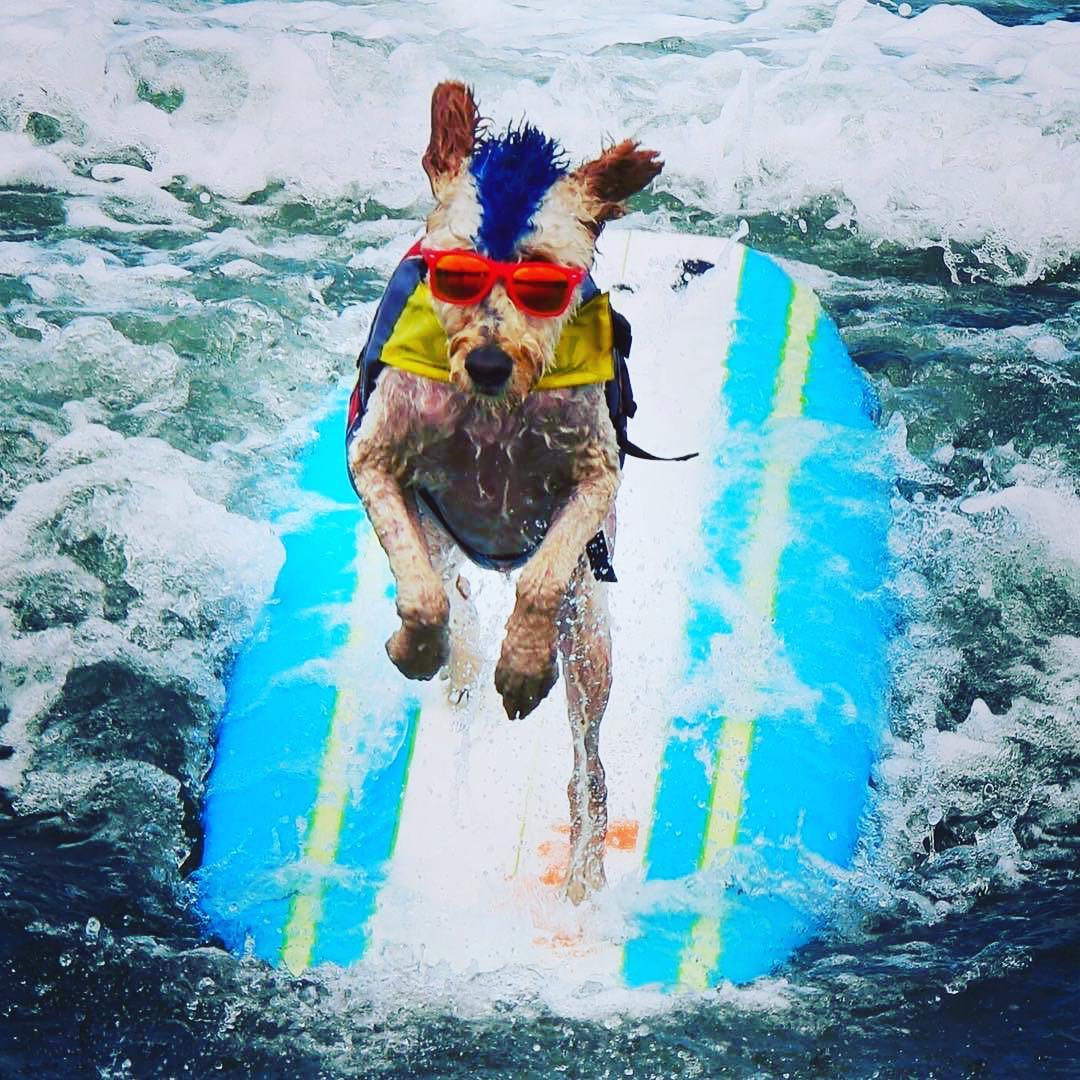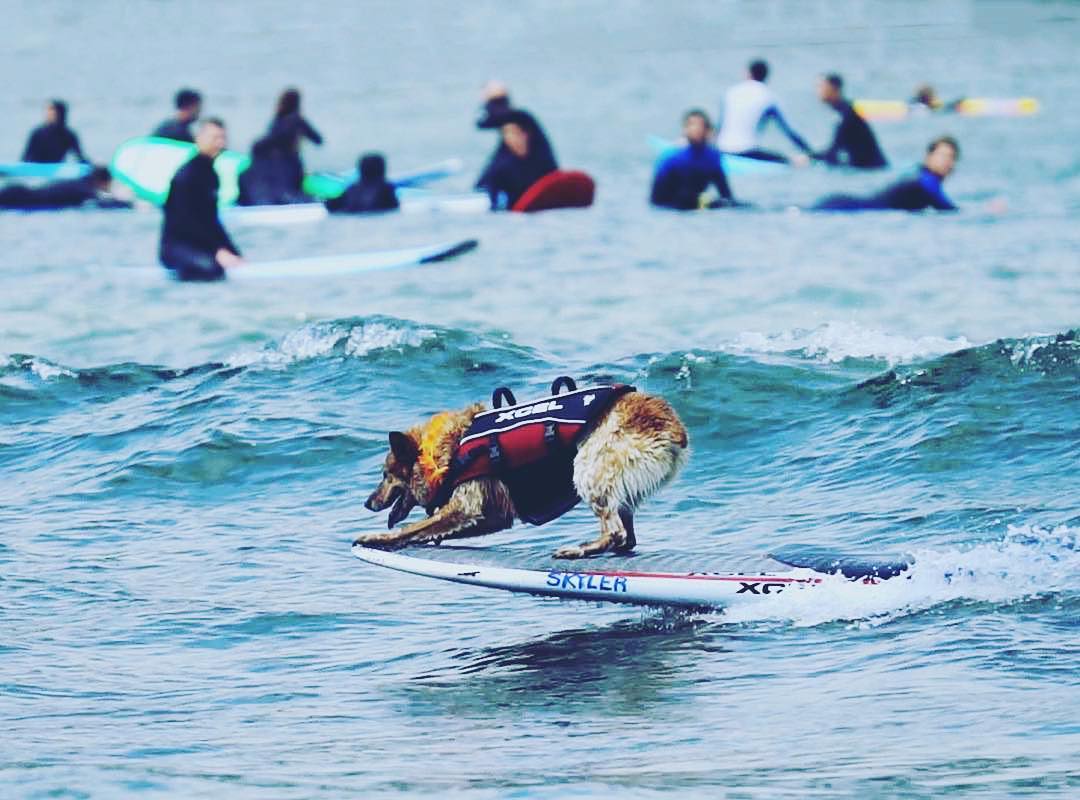 Taking place in a different surf spot each year, Starting in San Diego and in Pacifica, California this year.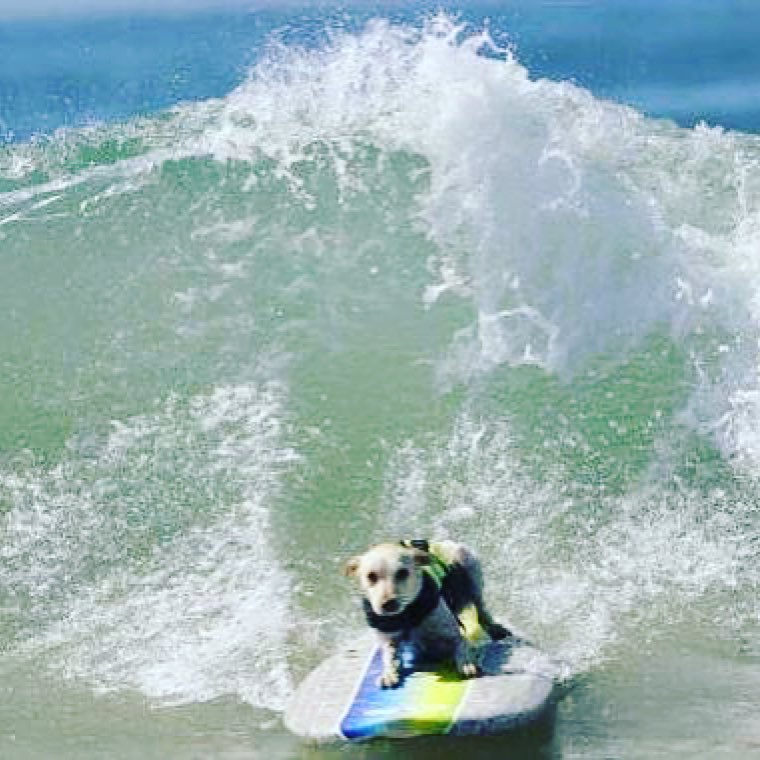 Dogs can compete solo, with just four paws and a board. They can also compete in tandem with either another dog or a human.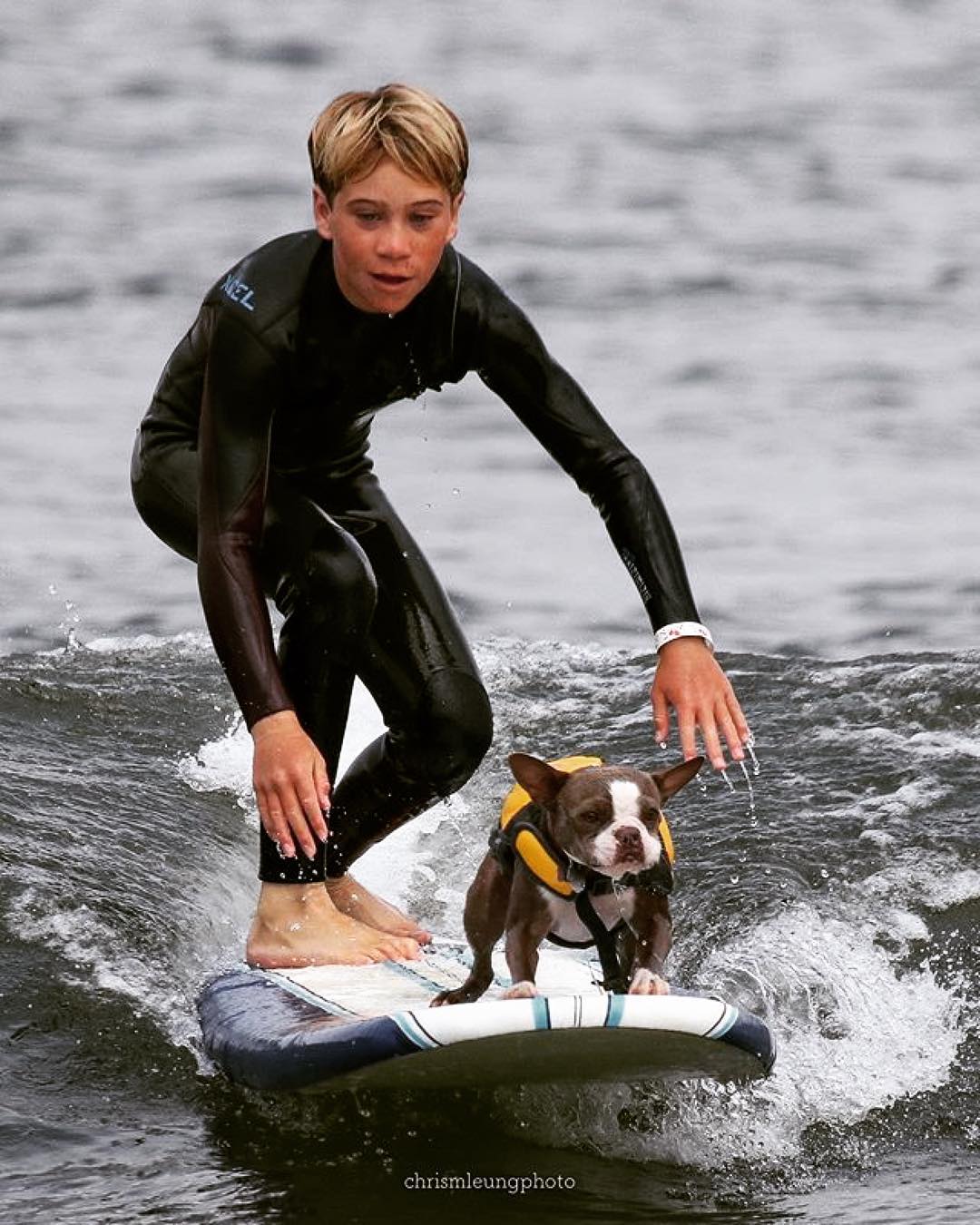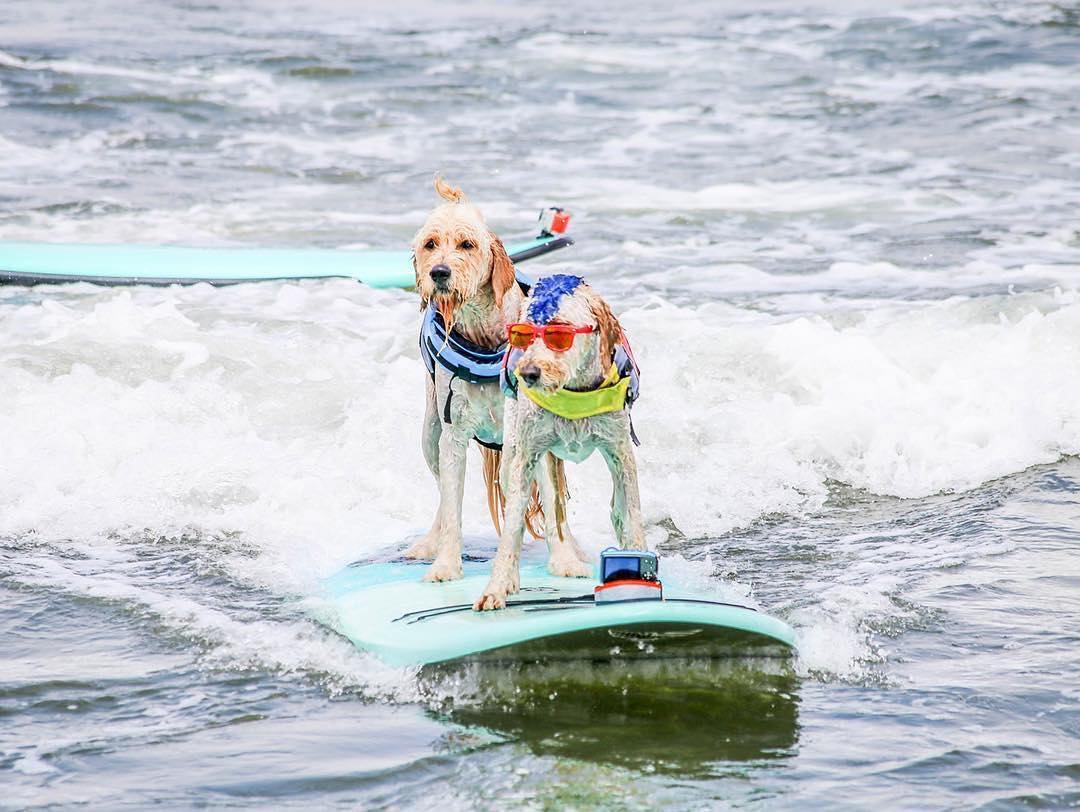 This year's champ was Abbie Girl, a rescued Australian kelpie and last year's winner. With her own custom doggy surfboard with her name on it, she was able to stay on and also control her ride.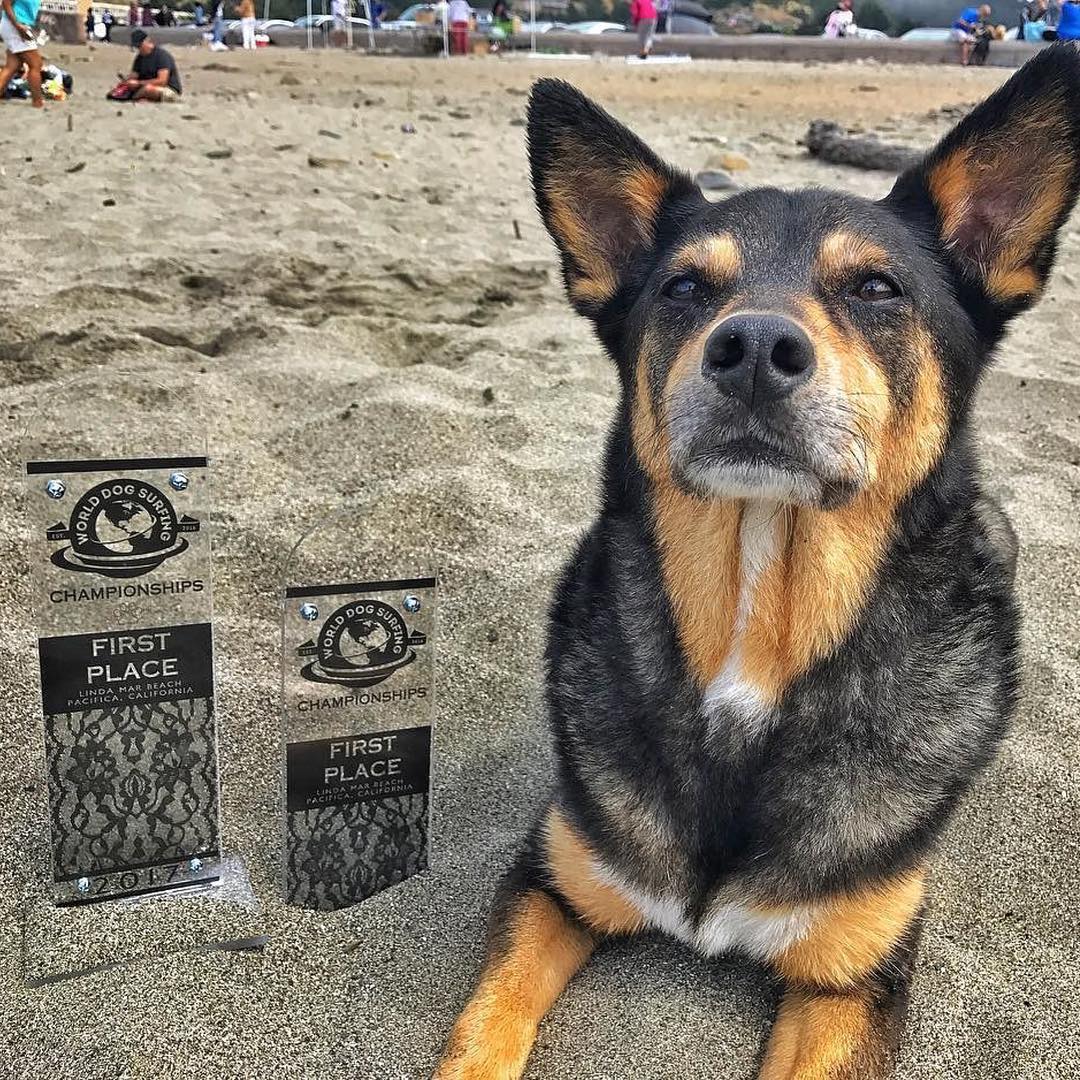 Her human started bringing her to the beach after adopting her, as a place to relax, have fun and socialize. One day she got on her human's board on the sand, which led to her trying it out on the water and eventually in surf.
For more sporting doggos, check out some fun facts about the annual Puppy Bowl.