 No Pets (Mark Knopfler)
Mark Knopfler does not have any reported pets.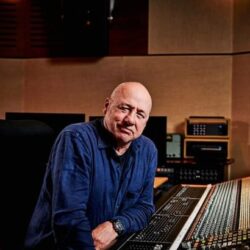 Birthday
August 12, 1949 (74)
Mark Knopfler is a British songwriter, guitarist, and record producer, best known as the lead vocalist and lead guitarist for the rock band Dire Straits. Established in 1977, Dire Straits became globally recognized with hits like "Sultans of Swing," "Money for Nothing," and "Walk of Life." Mark's uniquely fingerpicked guitar sound became an intrinsic part of the Dire Straits identity. Additionally, his solo career has seen the release of numerous albums, including "Golden Heart" and "Privateering," showcasing his storytelling abilities and melodic craftsmanship.
A master at collaboration, Knopfler has worked with an impressive array of individuals. His collaboration with the legendary Emmylou Harris birthed the album "All the Roadrunning," a blend of folk and country influences. Other significant collaborations include working with Bob Dylan on "Slow Train Coming" and "Infidels," Phil Lynott on "King's Call," Eric Clapton at The Nelson Mandela 70th Birthday Tribute, Chet Atkins, resulting in the Grammy-winning album "Neck and Neck," Sting on "Money for Nothing," Van Morrison on "The Last Laugh," and Tina Turner on her album "Break Every Rule."
Mark Knopfler's illustrious career is highlighted by numerous awards and distinctions. With Dire Straits, he bagged multiple Grammy Awards, including Best Rock Performance for "Money for Nothing." His collaboration with Chet Atkins on "Neck and Neck" also won a Grammy. Moreover, Knopfler's film scoring contributions have been remarkable, with music for movies like "Local Hero" and "The Princess Bride."