An orange tabby was reunited with his cat-dad 14 long years after being separated.
Thomas Jr. was adopted in 2002 by Perry Martin. He found the orange tabby as a stray cat, took him to the vet and got the Tomcat microchipped. The microchip ended up leading T2 aka Thomas Jr. back to Martin 14 years later.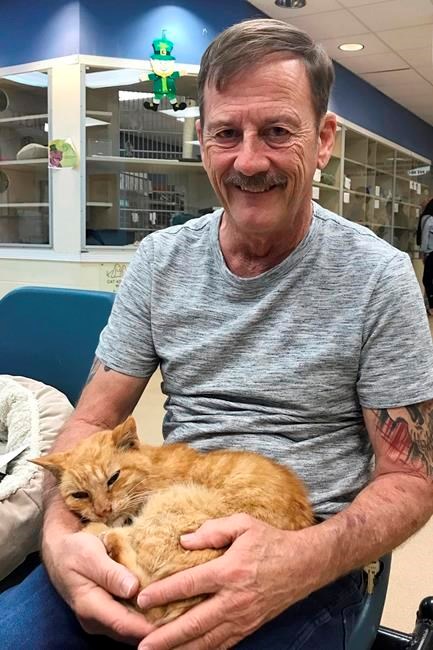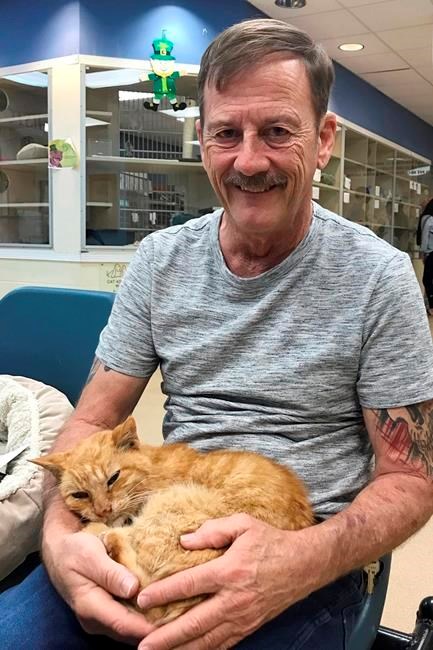 Hurricane Jeanne wrecked havoc in 2004 on Florida. During the mayhem that followed, T2 managed to become separated from Martin. Martin searched for T2 but eventually had to assume that the cat was gone forever. T2's vet listed him as deceased. That is, until the tabby wandered into Wadsworth home, looking for a hot meal.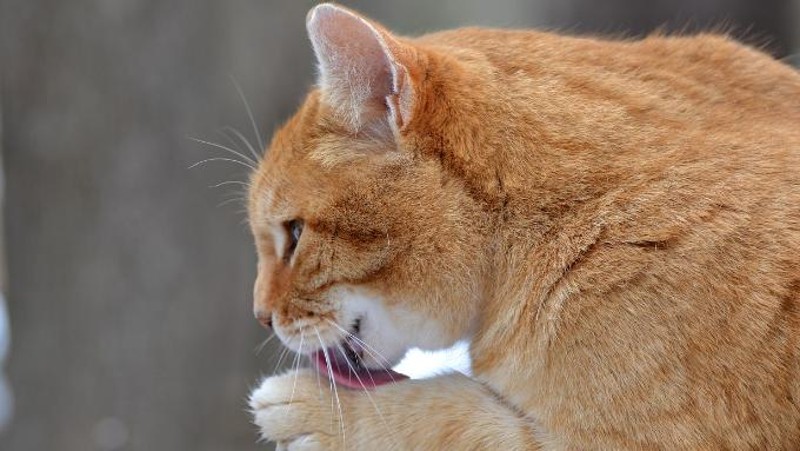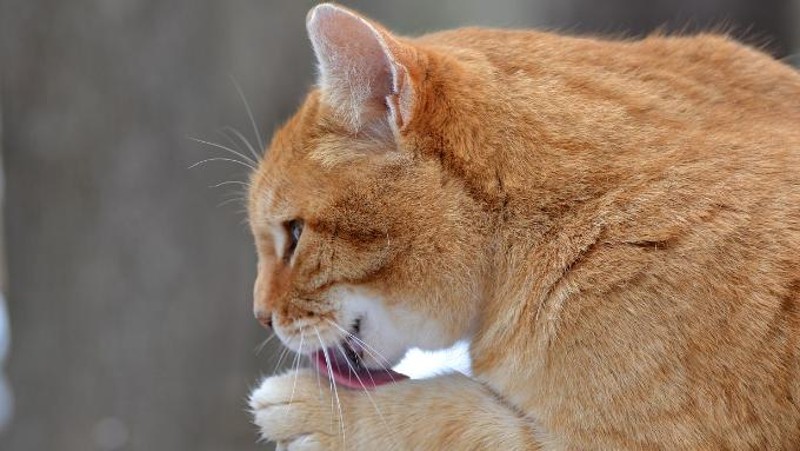 The Wadsworth family bathed and fed Thomas Jr, then brought him into the family vets office to get checked out. Dr. Stanley Hopek found T2's microchip and did some investigating. Eventually, they found Perry Martin and reunited the cat with his dad.
"As soon as I looked at that face, I knew exactly who he was. A little bit older, kind of like me!" he joked. "I'm convinced he had to have had somebody bring him into their house. He must have been part of somebody's family and maybe he got out. I just can't see him living wild in the area I figured he would be." – Perry Martin
Even without a current phone number, the Humane Society and veterinarians involved were able to track Martin through T2's microchip. They hope to show how important it is to chip your pet by telling Martin and Thomas Jr's story.
"The national average for cats that get reunited with their owners — is only two percent. The majority of them, they don't get microchipped. For dogs, it's 20 percent," Sarah Fisher from The Humane Society of the Treasure Coast stated.
Martin said he hopes others will think about microchipping their pets and updating their information ahead of hurricane season this year. Nowadays, Martin is a retired K9 officer who trains service dogs. He has a Golden Retriever named Sassy who is very gentle with 18-year-old Thomas Jr.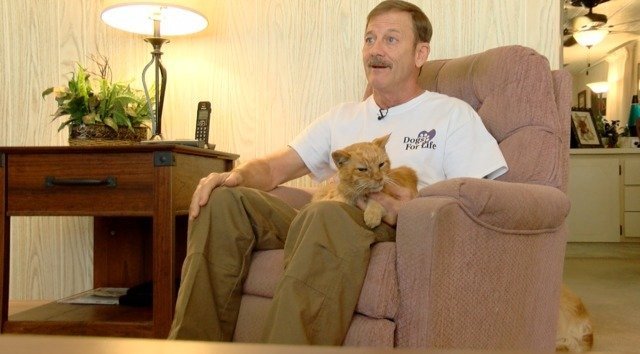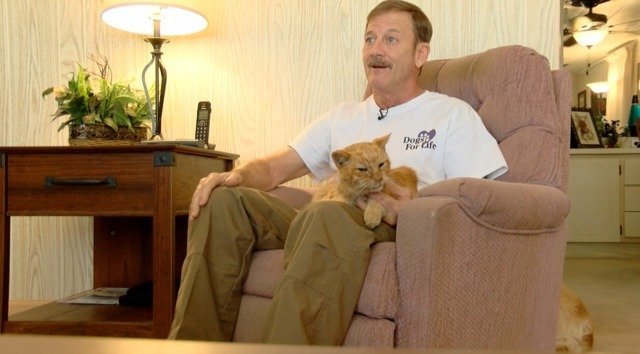 "He had an opportunity to come home, spend time with his family and be on a good note when he passes," said Martin. "Until that day, he'll be spoiled like he was before he left."
For more unbelievable reunion tales check out this wildfire fighting hound who found her way back to her family despite all odds.