Benny the Ice Skating Dog was just one day from being euthanized when the fates decided they had a better plan for him. He spent 6 months in a kill shelter in Salt Lake City before a non-profit group launched a campaign to find a forever home. With a little luck, Cheryl DelSangro, a Cleveland native at the time, noticed Benny and went to meet him. A short introduction and Benny finally found his forever home. Now living in Las Vegas, Benny is an award winning rescue filling stadiums of fans.
Equipped with a signature pair of skates, Benny learned to skate better than most people. He uses his newfound skills to raise awareness for various programs such as the American Kennel Club, Nevada Society for the Prevention of Cruelty to Animals (NSPCA), and The Vegas Golden Knights. For his contribution to the American Kennel Club, Benny was honored as CW 43′s Dog of the Year for Exemplary Companion Dog in 2020.
He also skates for Spectrum On Ice, an ice-skating program for children with autism and other developmental disabilities. His inspirational story–and the goodwill he inspires in everybody he meets— earned him the American Kennel Club Exemplary Companion award

the American Kennel Club
That's not all. Benny can do over 100 tricks including riding a skateboard.
Benny and the Vegas Golden Knights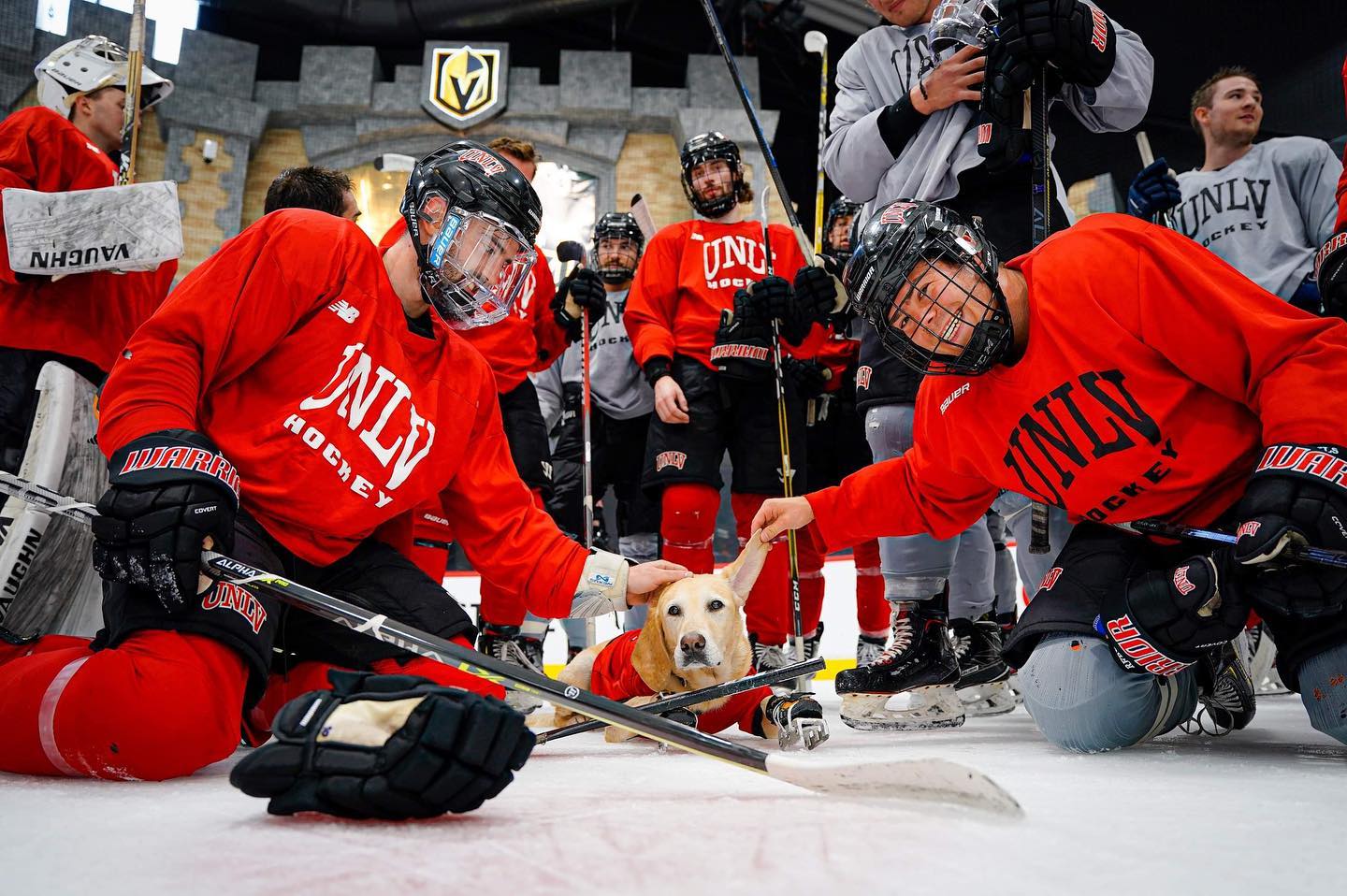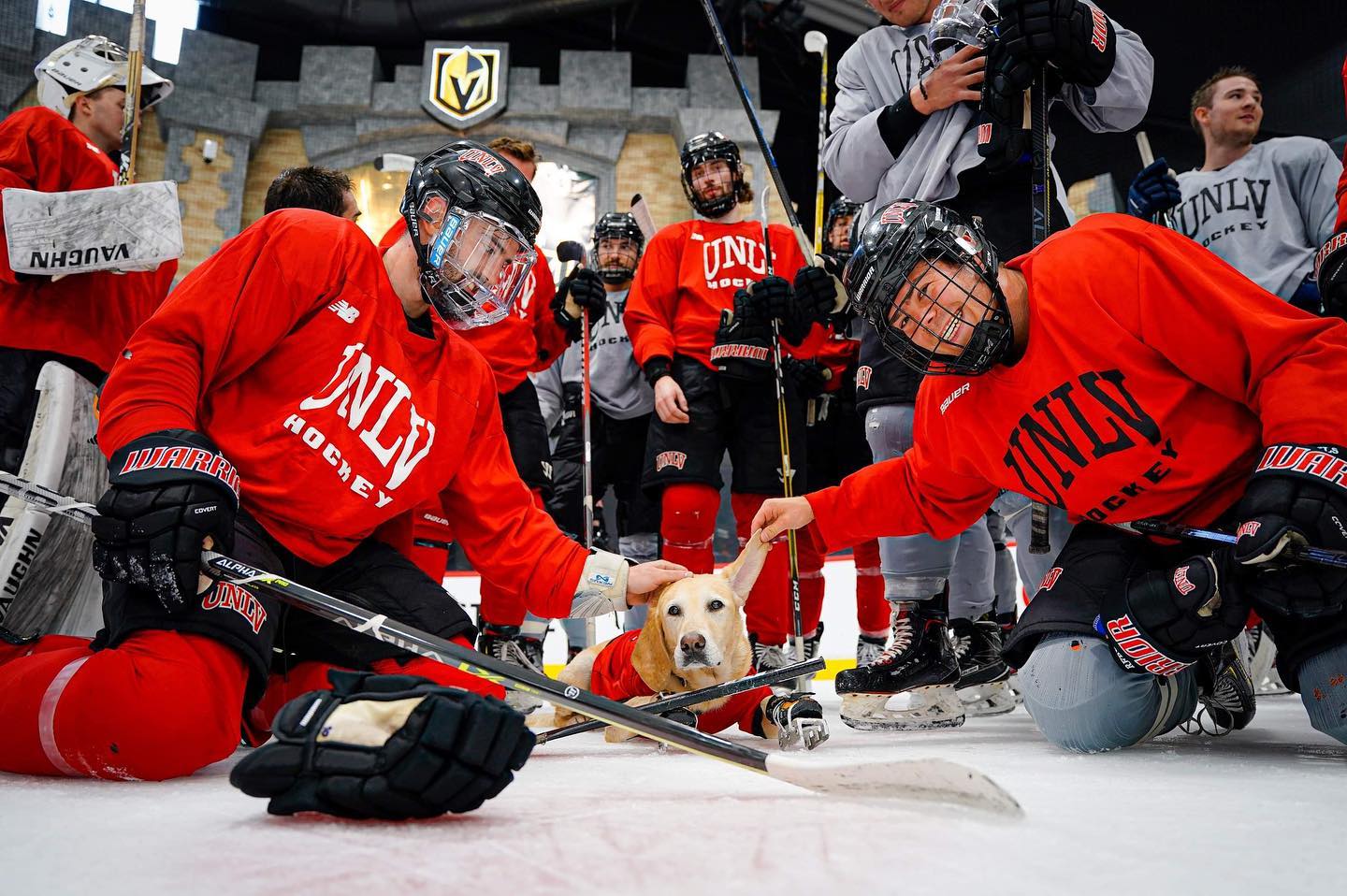 Benny has accomplished a lot in his life, and he's not done yet. He needs your help to continue his work raising awareness for various important causes. Make sure to subscribe to Benny the Ice Skating Dog on Instagram so you can stay up-to-date on all of his latest appearances and fundraising events.