Meet Josh the Doodle. He is a rescued Goldendoodle with severe cerebellar hypoplasia and it's not holding him back from making the world a better place. The Arizona four legged activist has been raising awareness for special needs dogs with his 300,000 followers and the Be Like Josh Foundation. With his human, Kimberly Elliot, they rescue, rehabilitate and re-home animals with special needs.
Cerebellar hypoplasia is a neurological condition that affects many animal species. The disease affects the brain's control center for moving the body, limbs, and eyes. It can affect their balance, posture, and motor learning. That's not affecting Josh though. "He's very enthusiastic about life. His body is just uncoordinated," said Kimberly. "I mean, all of our dogs are happy but he's the happiest," said Andrew. The couple are parents to six rescue dogs. While CH makes it difficult for Josh to get around, the condition is not painful and does not worsen over time. "Essentially, it is an under development of the cerelum, which is the part of the brain that controls function," Kimberly.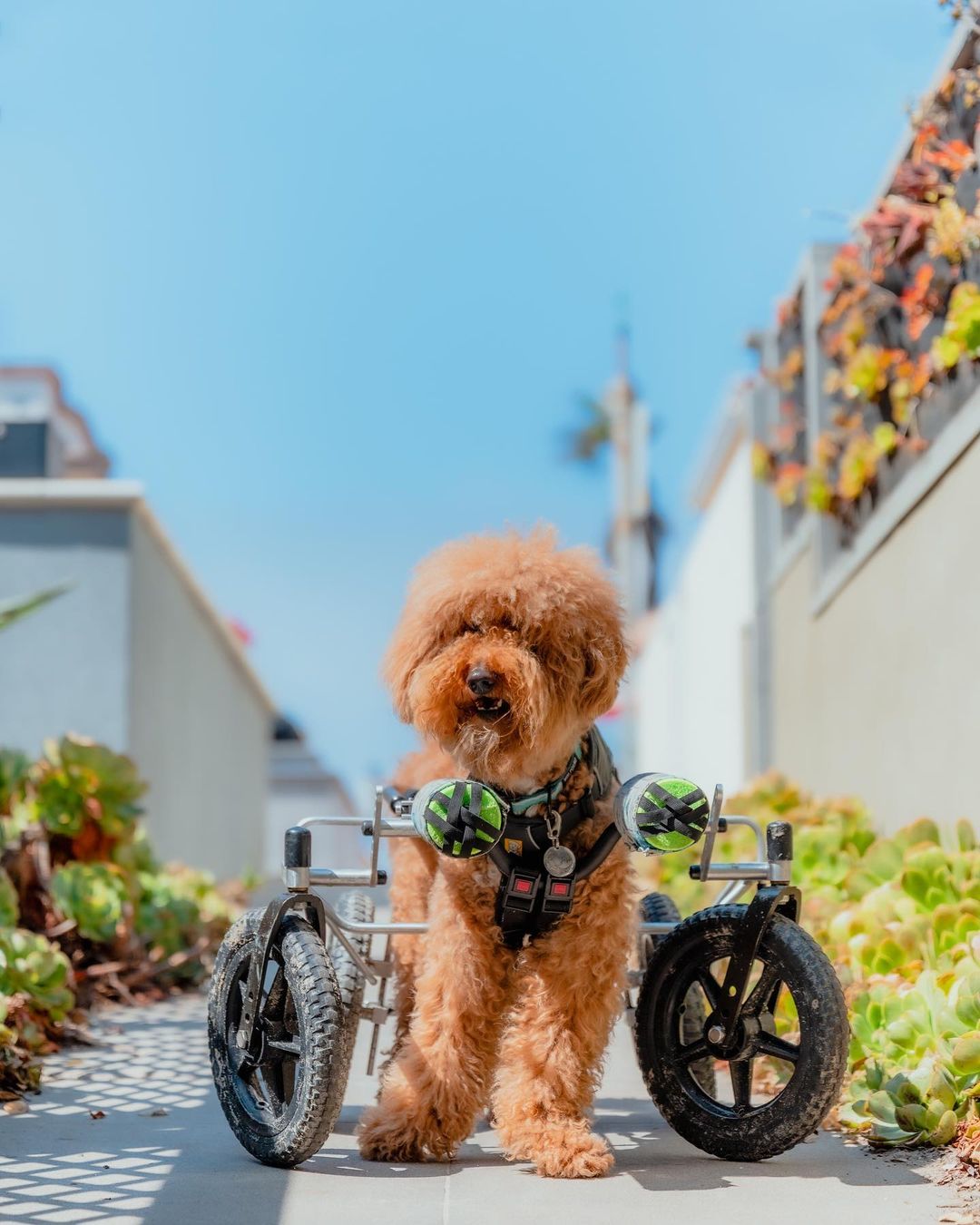 In the last few years, Josh and his organization have propelled into Internet stardom with adorable pictures, videos and TikTok's. "Before we knew it, people were sharing it, liking and the dodo contacted us and that's when things took off," said Kimberly.
Josh's carefree spirit and determination has inspired others to be just like him. "I cannot tell you how many people have messaged me interested in adopting a special needs dog or donating to the cause or just rescuing and fostering. I do feel it has made the impact," said Kimberly.
You can follow Josh's journey by following his Instagram.