In the annals of canine athletes, few have sparked inspiration on such a global scale as Otto, the skateboarding English Bulldog. Otto, who rose to prominence in 2015, is not merely a dog with an uncanny ability to ride a skateboard but an extraordinary testament to the power of pet-human partnerships!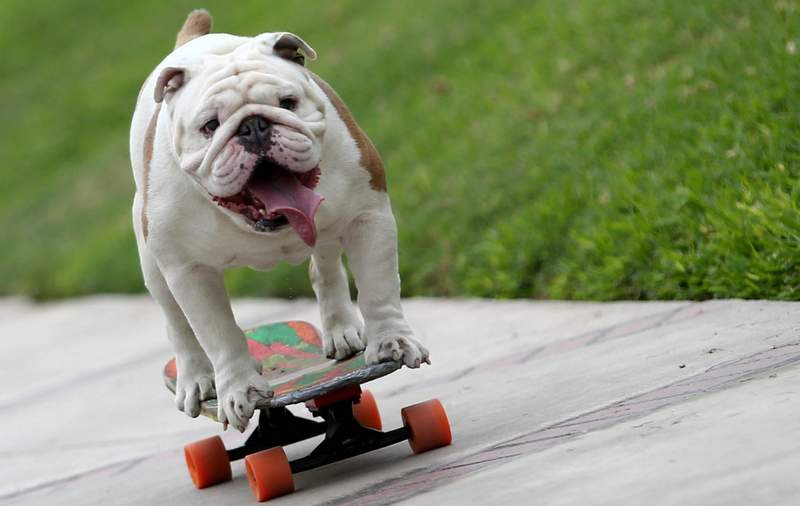 Otto went by the name Otto Bulldog Skater, a tribute to his world-class skateboarding skills. He was born in Lima, Peru 2013, to proud humans Luciana Viale and Robert Rickards. Inspired by Tillman, the original skateboarding bulldog who sadly passed away in 2015, Luciana and Robert encouraged Otto to try out skateboarding. Bulldogs are known for their ability to skateboard due to their low center of gravity and wide stance, making them ideal for this sport. Plus their badass attitude definitely helps.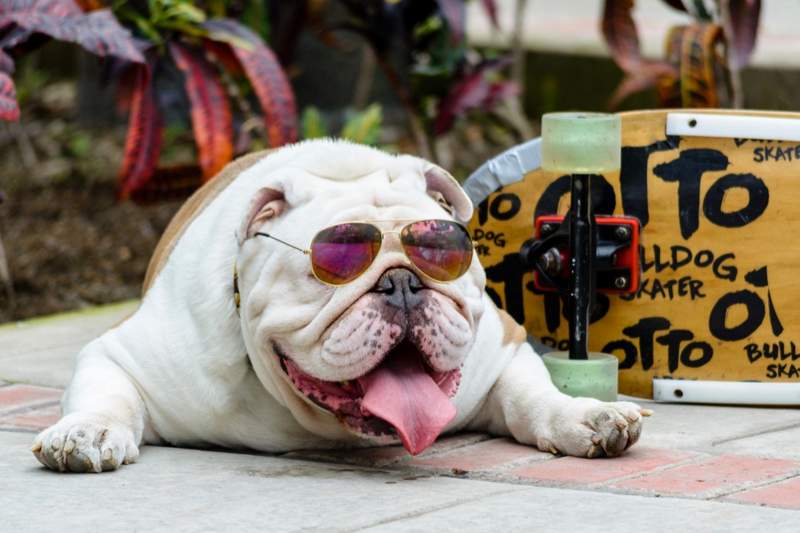 From his first shaky start on a skateboard, Otto displayed a natural affinity for the board. His innate balance, courage, and affinity for the sport were immediately apparent, and with encouragement and training from his owners, his skills quickly grew. The bulldog could navigate tight corners, perform tricks, and even push himself along with one leg, just like a human skateboarder. His skills even got him riding a skimboard!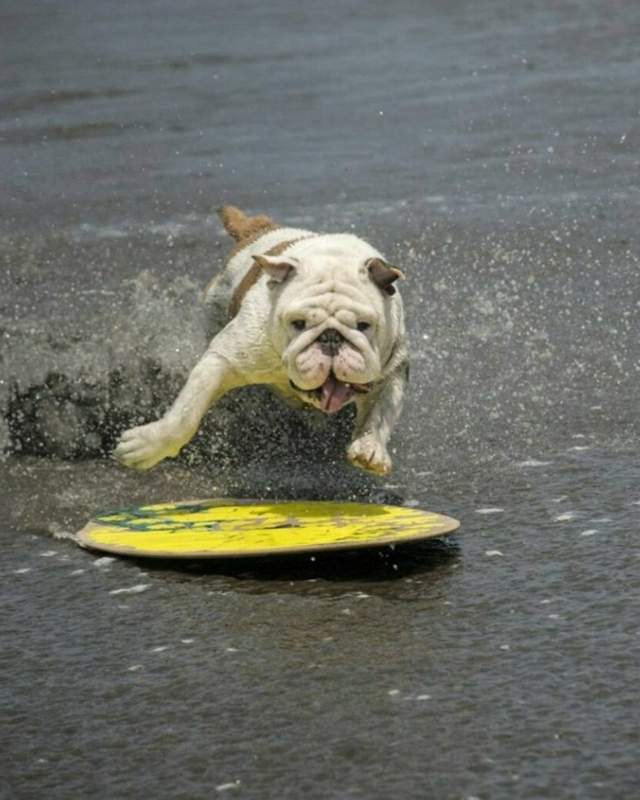 In 2015, Otto secured his place in doggo history by setting a Guinness World Record. On November 8, as part of Guinness World Records Day, Otto skated through the legs of 30 people who stood with their feet apart to form a human tunnel.
Otto and his humans also used this newfound fame to help raise awareness for responsible pet ownership and adoption.
Otto sadly passed away on New Year's Eve 2019 at the age of 9. Otto is survived by his wife, Lolita, and their five pups Max, Lolo, Marcia, Kumi, and Fendi.
To follow Otto's legacy and his skateboarding pups, visit @ottobulldogskater on Facebook and Instagram.
And for a doggo that's living the pro-skate life, check out Rowdy Dachshund, the official skateboarding sausage dog of summer.