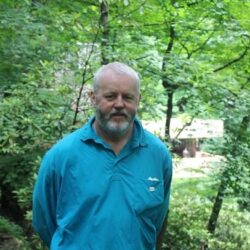 Birthday
October 11, 1953 (70)
David Morse is an American actor, director, producer, and writer. He began his career in the theater before transitioning to television and film. Morse's breakout role came in 1980 when he portrayed the troubled Vietnam veteran "Pvt. Steve Dunne" in the Broadway production of "The Boys of Winter." This role not only earned him critical acclaim but also caught the attention of Hollywood casting directors. Shortly after, he was cast in the film "Inside Moves," which earned him an Independent Spirit Award nomination for Best Supporting Actor.
Throughout his career, Morse has taken on a variety of roles, showcasing his versatility as an actor. Some of his notable film credits include "The Green Mile," "The Hurt Locker," "Dancer in the Dark," and "The Negotiator." In television, he has starred in acclaimed series such as "Treme," "St. Elsewhere," and "House."
One of Morse's milestones in his career was his portrayal of George Washington in the 2000 miniseries "The Crossing." This role earned him a nomination for a Screen Actors Guild Award for Outstanding Performance by a Male Actor in a Television Movie or Miniseries. Additionally, he directed and co-wrote the film "Love Comes Lately," which was based on three short stories by Isaac Bashevis Singer. The film premiered at the Toronto International Film Festival and was praised for its poignant storytelling.
Morse has collaborated with numerous celebrities throughout his career, including Tom Hanks in "The Green Mile," Charlize Theron in "The Life and Death of Peter Sellers," and Anthony Hopkins in "The Human Stain." He has also worked with talented directors such as Kathryn Bigelow, Spike Lee, and Lars von Trier.
Aside from his work in the entertainment industry, Morse is an animal lover and has advocated for animal welfare. He has worked with various animal non-profit organizations, including the Humane Society of the United States and Best Friends Animal Society. In 2013, he teamed up with the animal advocacy organization, PETA, to narrate a video highlighting the plight of elephants in captivity.