Diddy Kong and Yeti Kong @realdiddykong are two tiny "finger monkeys" (marmosets) who are living the good life in Miami, Florida. They have over 1 million followers on Instagram and are famous for their adorable monkeying around. Check out their first viral video below.
Diddy Kong was adopted by his parents from an animal sanctuary in Florida after his mother and siblings tragically died. He was an orphan until he found Matthew Crown and Gabriella Katia. The couple adopted him into their little family, giving him as many toothbrush baths that a monkey could possibly want.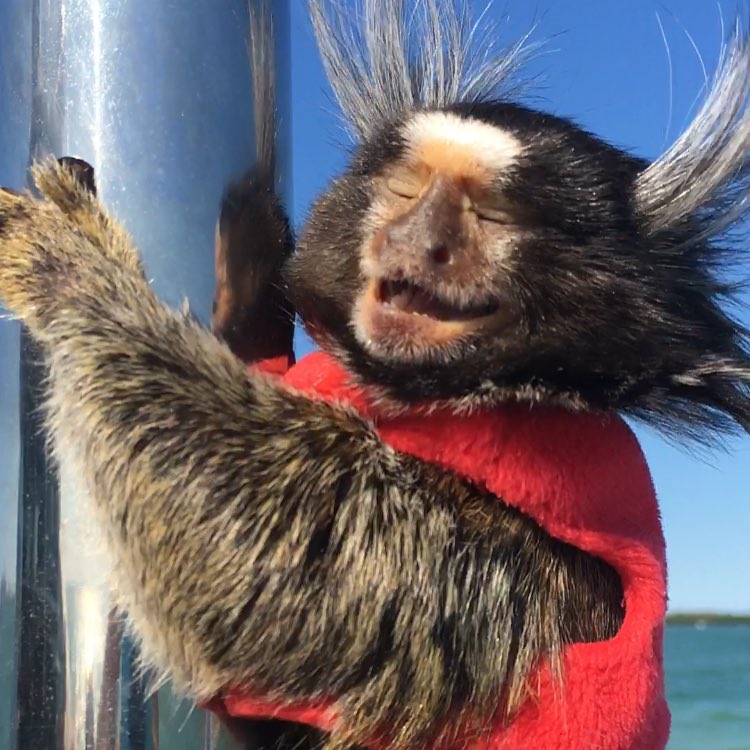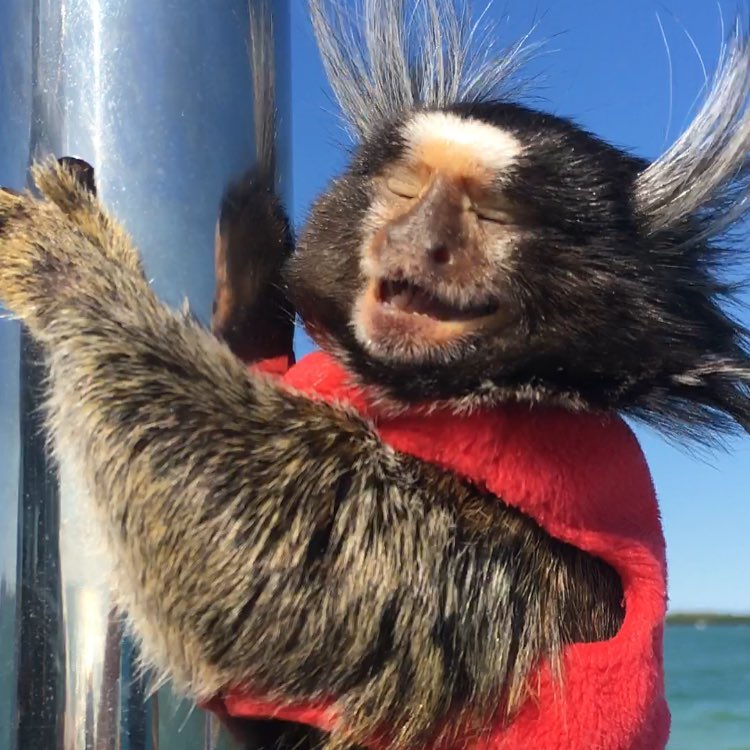 The mini-monkey parents realized shortly after Diddy's adoption that marmosets are social creatures who love hanging out with their fellow monkey pals. They adopted Yeti Kong so Diddy could have a playmate and the two have been inseparable ever since.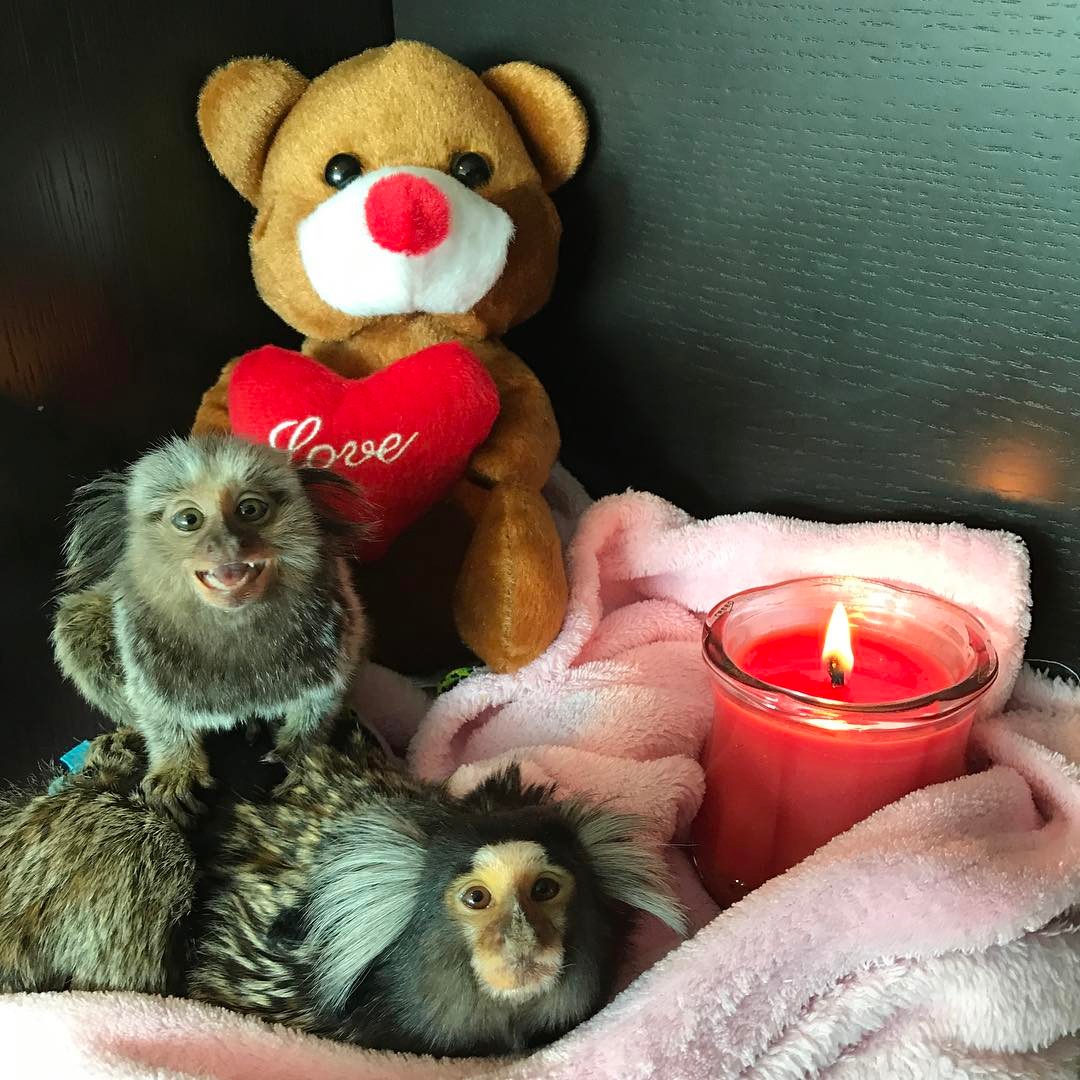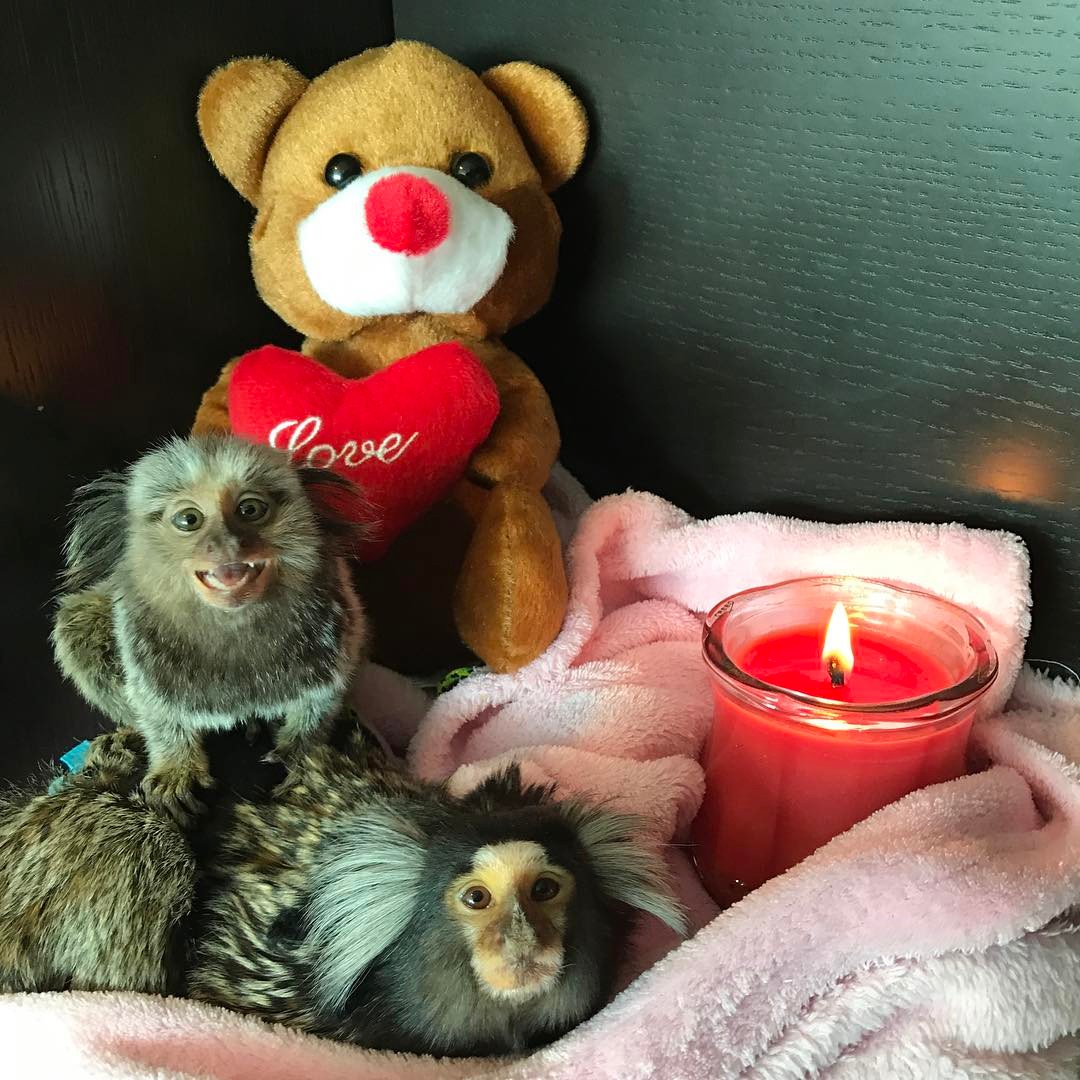 The pair love cheese strings and lollipops, but their parents warn against giving tiny monkeys too many sugary treats. We don't want miniature diabetic marmosets running around, so they mostly eat veggies.
The monkey's come with a level of ethical debate; owning marmosets is a controversial issue. Many people believe it to be unethical to keep the finger monkeys as pets, stating that they need a specific level of care and the family structure that only a group of monkeys can provide. On the other side of the coin, monkey owners believe that they themselves provide adequate support for the pets to live a full and happy life.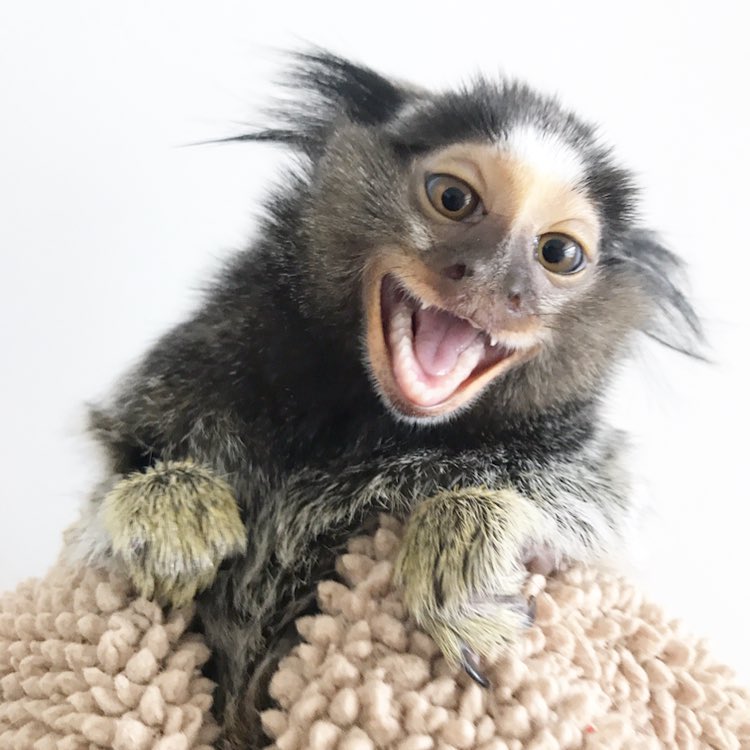 The monkey's use their fame to promote charities, championing causes that rescue animals in need. They've partnered with an app called Klique to spread the word and raise money for the charities. Their Instagram account has gained so much attention that celebrities like Snoop Dogg and Neil Patrick Harris started following them. Diddy Kong was once even featured in the Wiz Khalifa music video, Celebrate. We're told he didn't have to wear a tiny bikini to land the part, either.