What started as a mission by Kaley Cuoco and Tom Pelphrey to help get Red the rescued Chihuahua a forever home…
Ended with it being their home!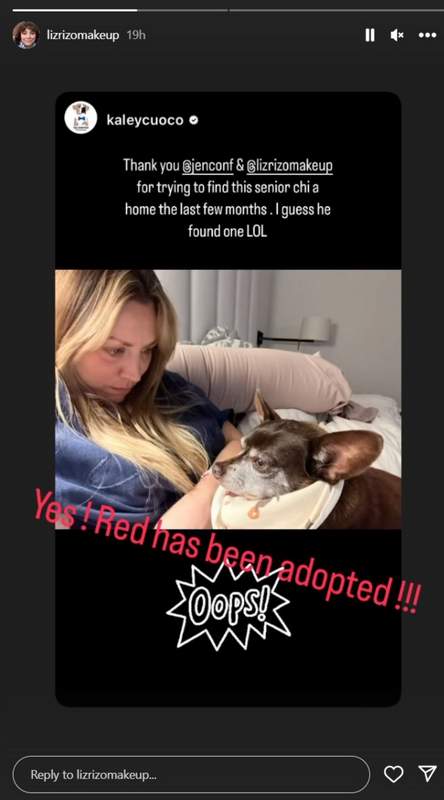 Red's story starts Liz Rizo, a makeup artist and hairstylist who found Red running across a busy street after getting freaked out by fireworks.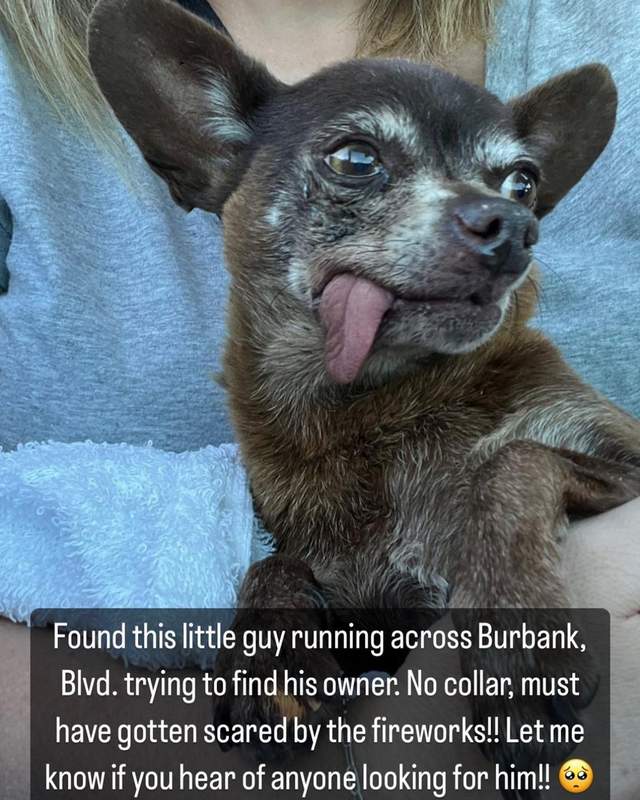 After rescuing Red from the streets in July, Rizzo helped Red get back in good health with some dental work and antibiotics. Then she started asking for help to find his forever home. This got Kaley Cuoco's attention, who in turn shared Red with her followers. Then after a few months with no luck… Red is not a happy celebrity pet as Cuoco's 6th rescue dog!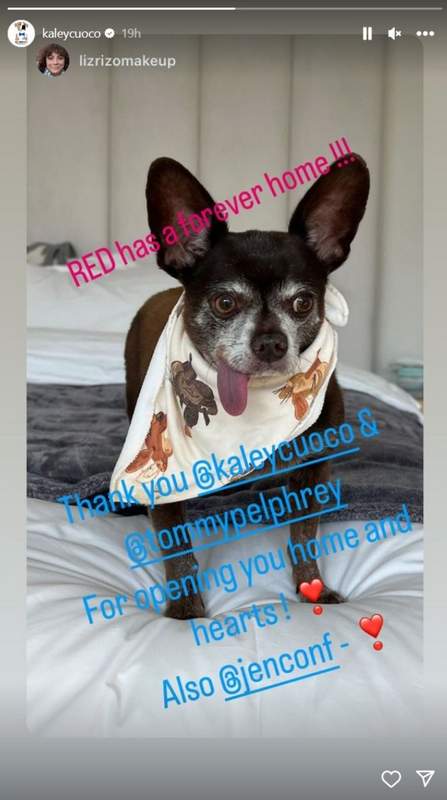 Cuoco also posted a story of her partner Tom Pelphrey getting along.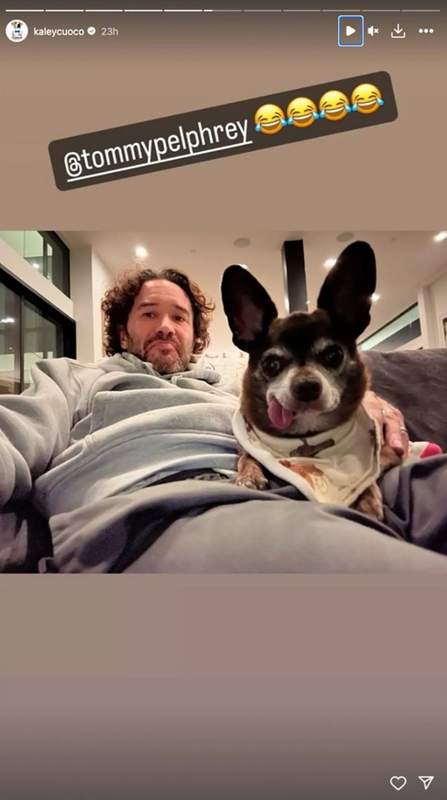 This comes after Cuoco's beloved chihuahua named Dump Truck passing away in May 2023, and her adopting chihuahuas Miss Opal in March 2023 and King in October 2023. In May, she also launched Oh Norman!, a dog brand dedicated to her late dog Norman.