After getting diagnosed with Multiple Sclerosis in 2018, actress Selma Blair has been a vocal advocate for people with disabilities. And since 2021, she's had a very good boy named Scout as her service dog. Then, on October 2nd, the pair joined President Biden at the White House to commemorate the anniversary of the "Americans with Disabilities Act" and the "Rehabilitation Act."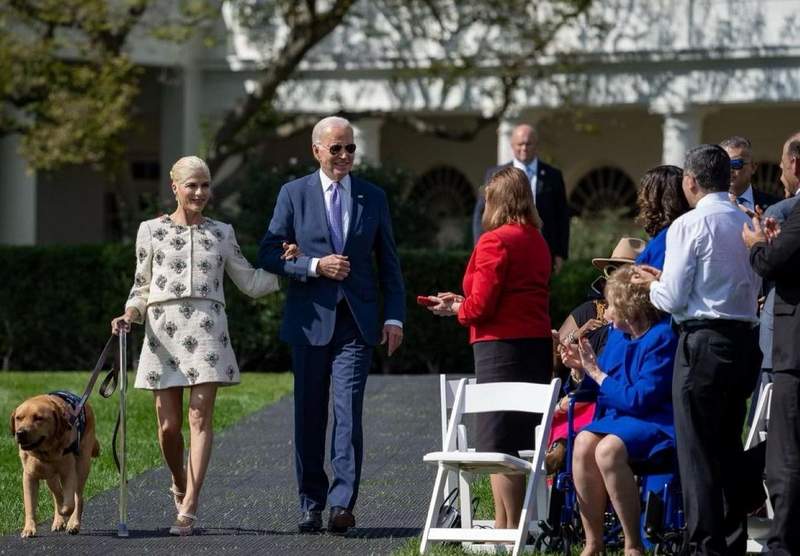 Blair walked with a cane in one hand, the President in the other, and her faithful Labrador by her side. Blair shared her personal story about showing symptoms when she was only seven years old, and living with pain and doubt until she was finally diagnosed at age 46.
Blair goes on to share that over 61 million Americans currently live with disabilities and how these laws have done so much to help them and so many others over the years. But her dog Scout wasn't as captivated by her speech as her audience… He decided to get comfy with his new buddy Joe and have a nap on his shoe!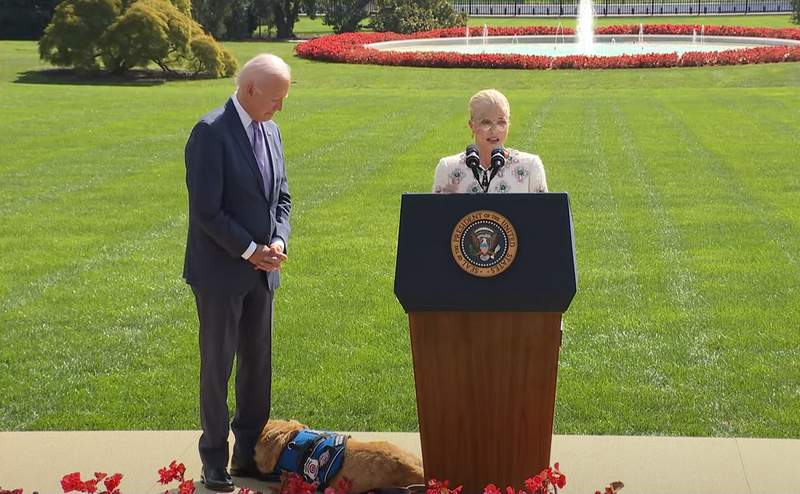 Make sure to check out the celebrity pets of Selma Blair and Joe Biden.