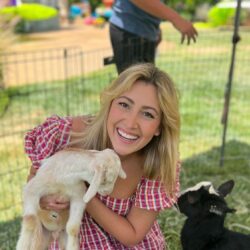 Birthday
February 26, 1993 (30)
Taylor Dooley is an American actress best known for her breakout role in "The Adventures of Sharkboy and Lavagirl." This performance set the stage for a promising career that saw her showcase her talent in a diverse range of productions, resonating with audiences and critics alike.
Building on the momentum from her breakout role, Dooley went on to be a part of various films and television series. Besides her notable performance as Lava Girl, she also played a significant role in "The Apology Dance" and took on roles in other movies like "Whitepaddy." While film has been her primary platform, Taylor hasn't been shy about exploring the realm of television, with appearances in shows such as "House, M.D."
Throughout her career, Taylor Dooley has worked alongside a myriad of celebritie. Some of the well-known figures she's collaborated with include George Lopez, David Arquette, Kristin Davis, and Taylor Lautner, to name a few. In addition, she's shared the screen with the likes of Jacob Davich, Cayden Boyd, Sasha Pieterse, and Rico Rodriguez.
Taylor's dedication to her craft hasn't gone unnoticed. Her portrayal in "The Adventures of Sharkboy and Lavagirl" garnered her a Young Artist Award nomination.