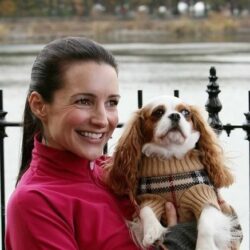 Birthday
February 23, 1965 (58)
Kristin Davis was born in Boulder, Colorado. She was raised by her mother and stepfather in South Carolina. Kristin waited tables and opened a Yoga studio in New York before getting her big break on Melrose Place (1992). Her role on the show only lasted a year; the audience hated her character Brooke Armstrong so much that they wrote her out.
Davis was cast as Charlotte York in Sex and the City (1998-2004) and was awarded an Emmy Award nomination in 2004 for her performance. Davis appeared as Charlotte in both Sex and the City (2008) and Sex and the City 2 (2010).
Kristin lives in Los Angeles, California with her adopted daughter Gemma Rose Davis.