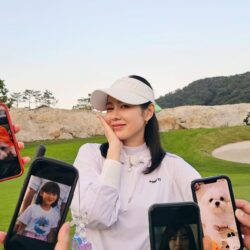 Birthday
January 11, 1982 (41)
Son Ye-jin is a South Korean actress who gained prominence through her roles in films like "The Classic" and "Summer Scent" in 2003. She has also acted in popular television dramas such as "Alone in Love," "Something in the Rain," and "Crash Landing on You."
Son Ye-jin's career has been marked by a variety of roles in both film and television. She has starred in commercially successful films like "A Moment to Remember" (2004) and "April Snow" (2005). Her filmography also includes "My Wife Got Married" (2008), "The Pirates" (2014), and "The Last Princess" (2016). In television, she has been part of popular dramas like "Alone in Love" (2006) and "Something in the Rain" (2018). Her roles have often garnered her the title of "Nation's First Love" in Korea.
Over the years, Son Ye-jin has collaborated with numerous artists and celebrities. She co-starred with Bae Yong-joon in "April Snow," and with Kim Nam-gil in "Shark" and "The Pirates." She also worked with So Ji-sub in "Be with You," and Hyun Bin in "Crash Landing on You" and "The Negotiation." Other collaborations include Jung Hae-in in "Something in the Rain," Kim Joo-hyuk in "My Wife Got Married," and Chen Bolin in "Bad Guys Always Die." She has also worked with directors like Im Kwon-taek in "Chi-hwa-seon" and Hur Jin-ho in "The Last Princess."
Son Ye-jin has received numerous awards throughout her career. She has won a total of 51 awards, including 6 Baeksang Arts Awards, 4 Grand Bell Awards, and 6 Blue Dragon Film Awards. She is also the youngest actress to have achieved the "Grand Slam" in Korean cinema, winning the three major Korean film awards for Best Actress (Baeksang, Grand Bell, and Blue Dragon).