Police horses are known for their imposing size and strength to intimidate criminals and help manage large crowds. Magic the therapy horse, now known as Officer Magic, takes the opposite approach to help his community. Magic was trained by the non-profit Gentle Carousel Therapy Horses, who send their mini horses to provide emotional support to hospital patients, veterans, first responders, and more.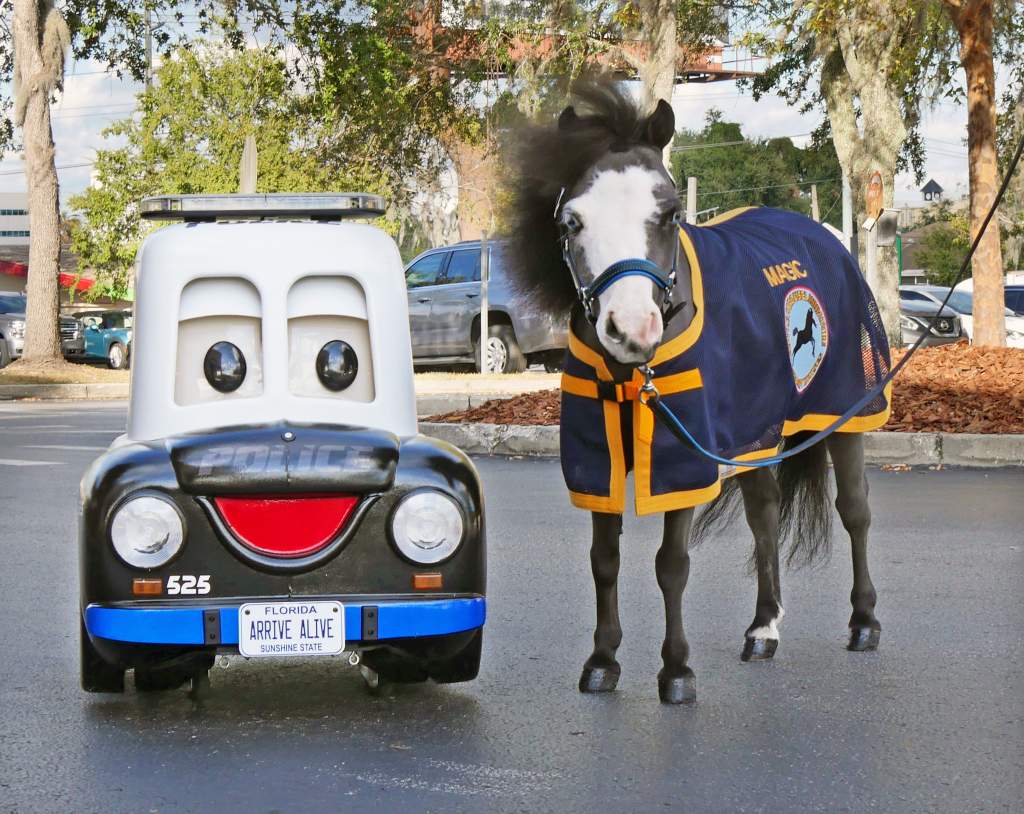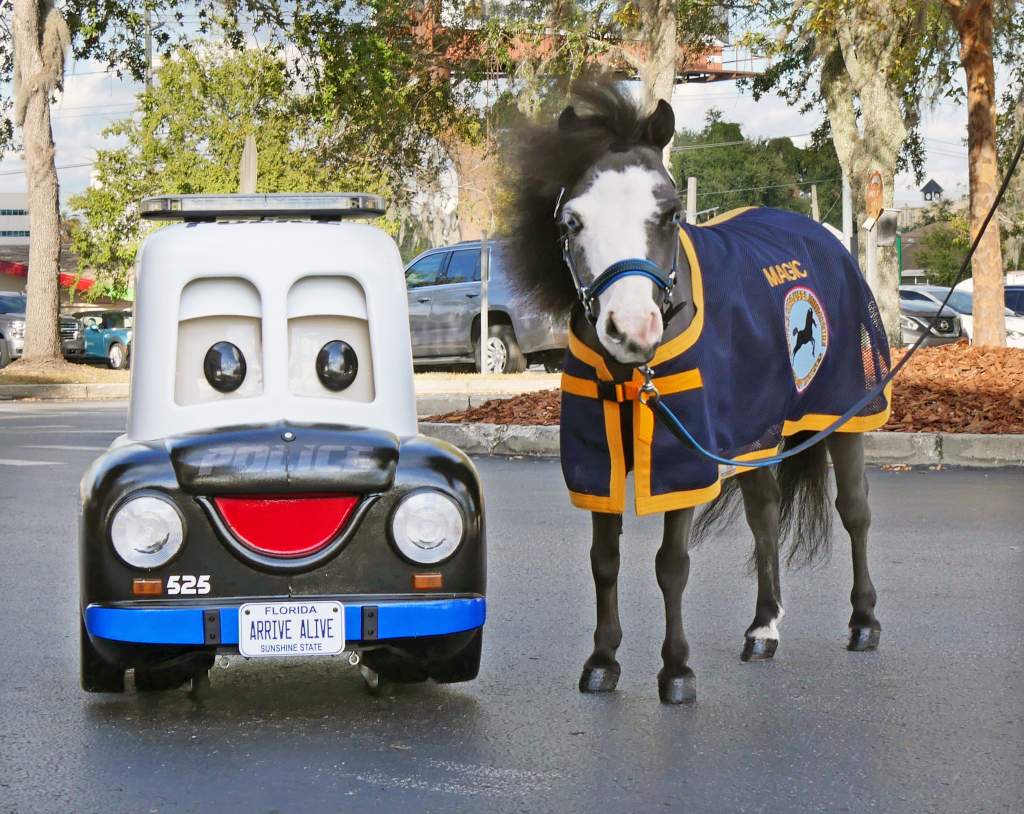 Magic was assigned the special task of applying his special skills to help the team at the Ocala Police Department in Florida. This two-foot-tall hero will provide comfort and support to humans who have suffered from violence or tragedy. Magic will also spend time getting to know her community and join his police department's outreach programs, such as their Polar Patrol ice cream truck.
For another tiny horse with a big heart, check out The inspiring story of Peabody – The world's smallest horse.