Indy is a rescue pup who crawled her way from the mean streets of India, eventually finding her furever home in Texas. Her parents noticed a post about her on Facebook and the rest is history.
The handicapable pup was hit by a truck in India and left for dead. She dragged herself through the streets, hopeless and desperate before landing in the SPCA. A truck driver rescued her, and nursed her back to health; everything was looking up for the young pup.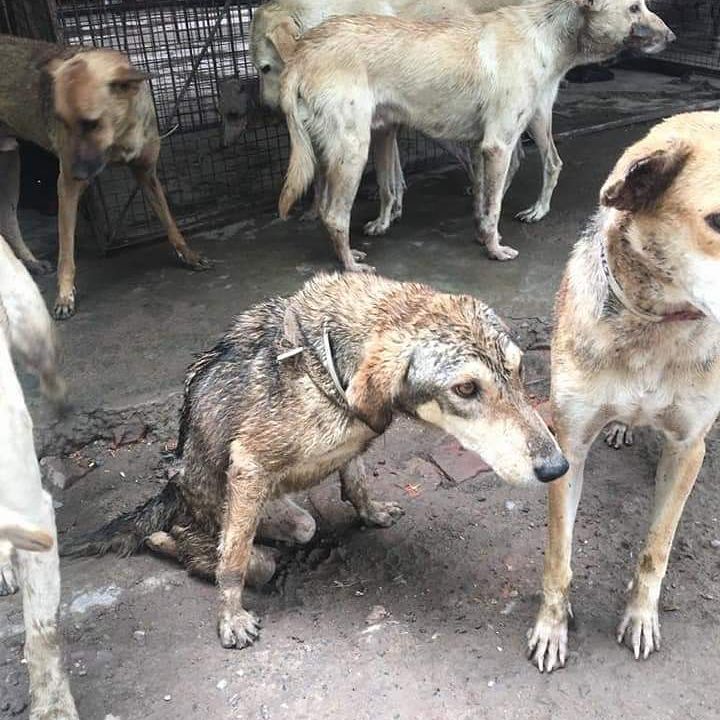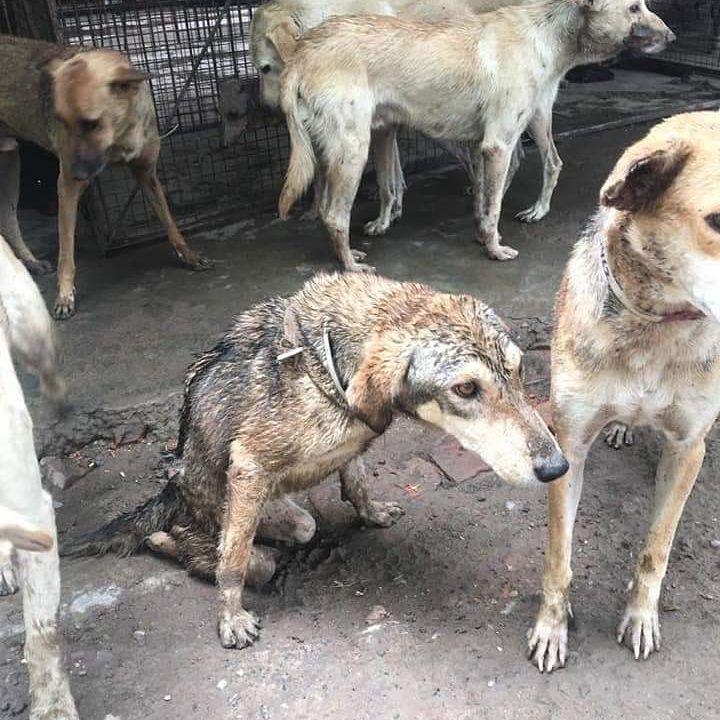 But, just when Indy thought that everything was going to be okay, her new dad got into a terrible car crash and passed away. Once again, she found herself alone, and unable to fend for herself. She dragged herself around aimlessly, hungry and emaciated, until she was taken in to another shelter.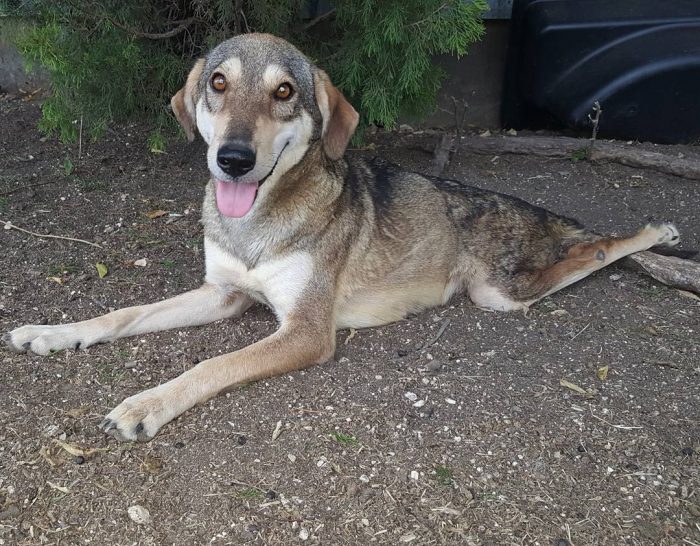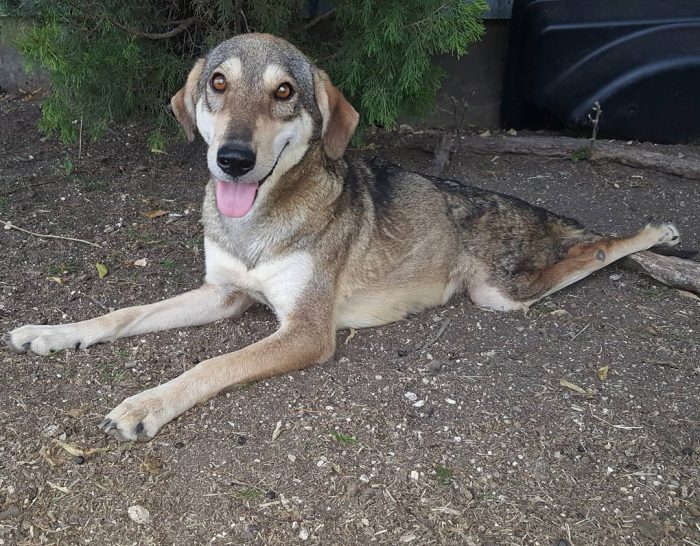 With little hope of being adopted, Indy waited at the shelter, still dragging herself around. A well timed Facebook post caught the attention of Kimberly McCoy and her partner, and they knew that they were the right people to care for Indy.
The couple started a Gofundme campaign to get Indy transported from India to their home in Texas. She flew kennel-class over, and got a new pair of wheels. Scooting around in her pink wheelchair, she's never been happier.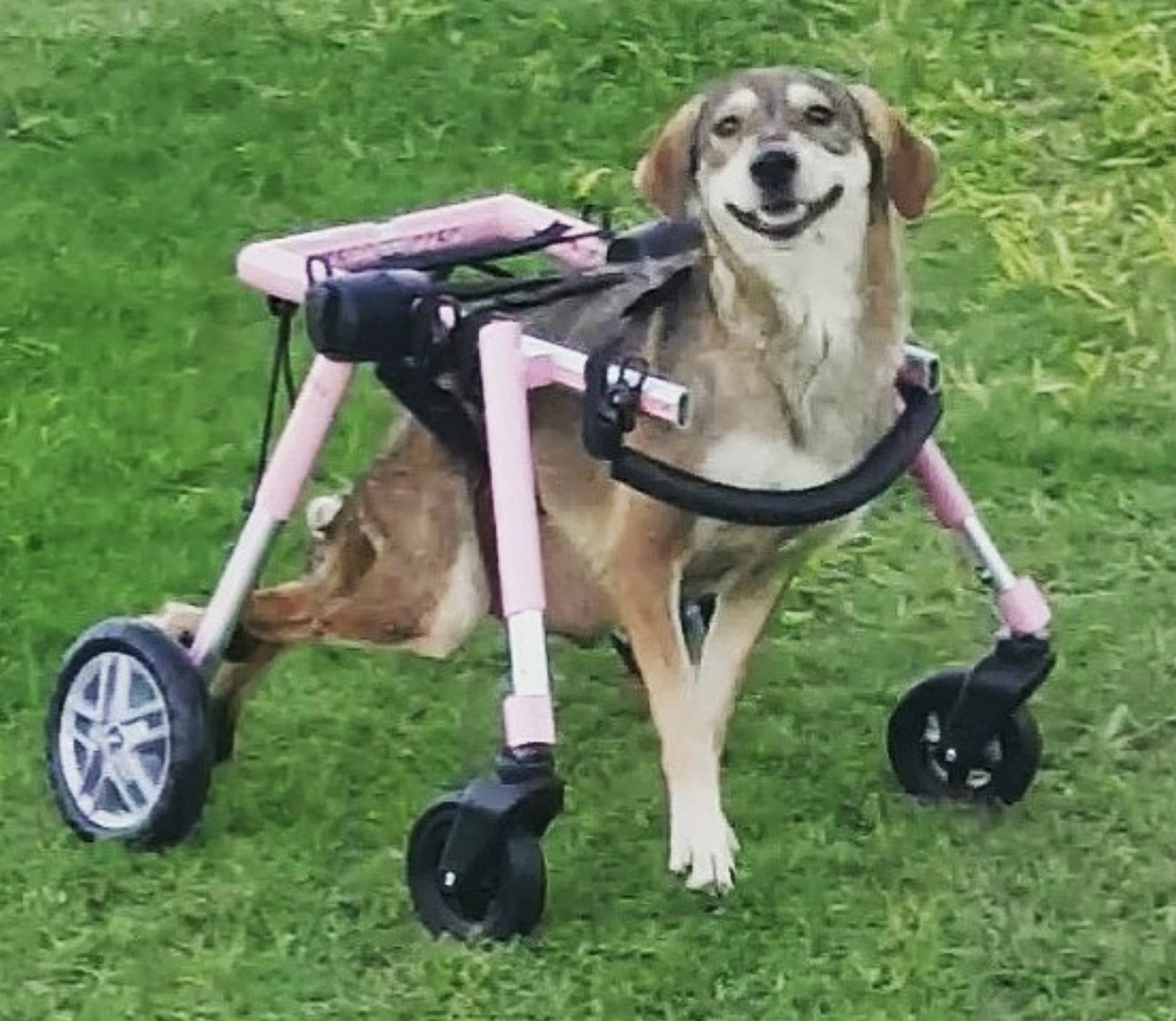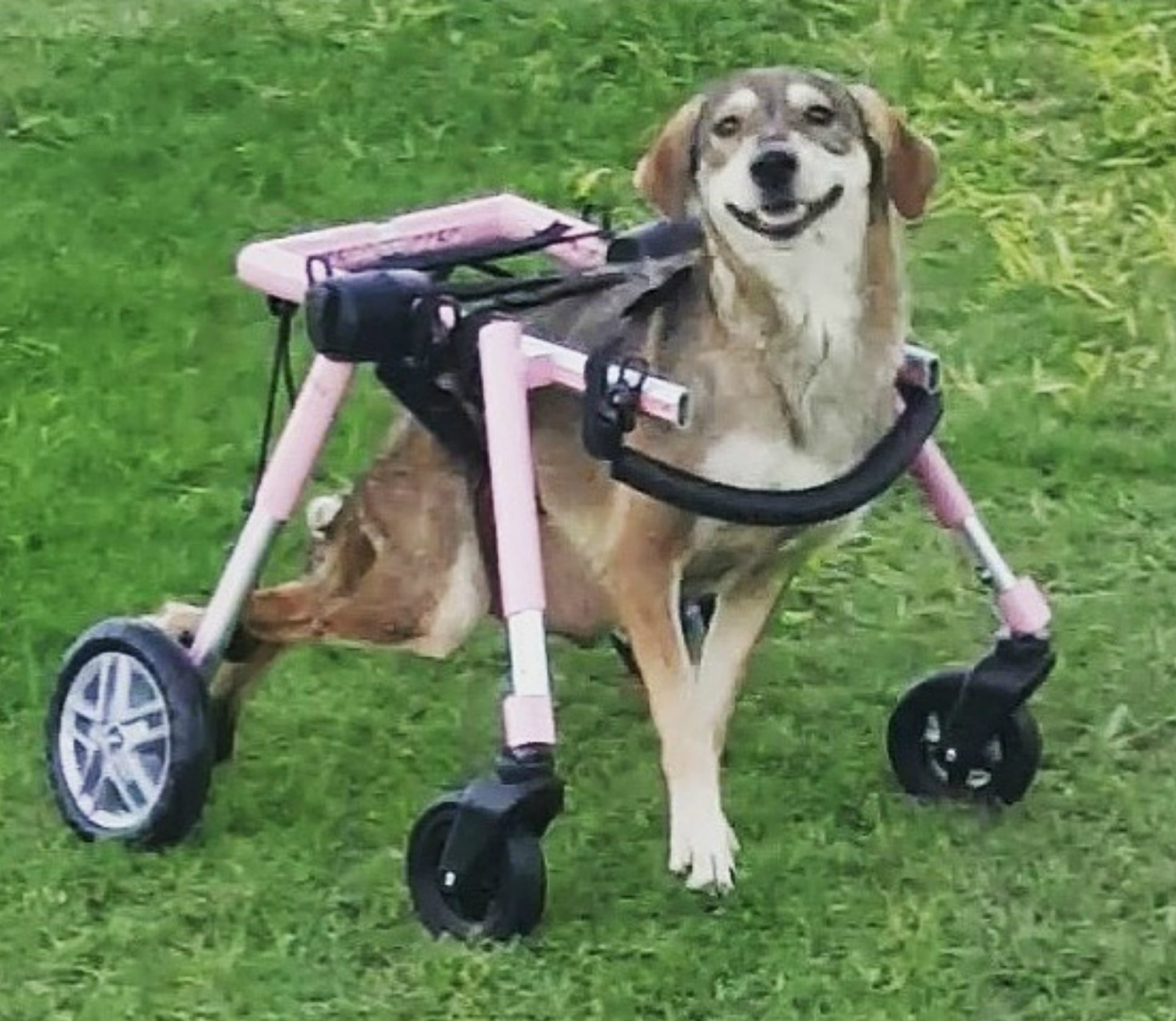 Indy's an inspiration, overcoming new challenges every day with a huge, goofy smile on her puppy face.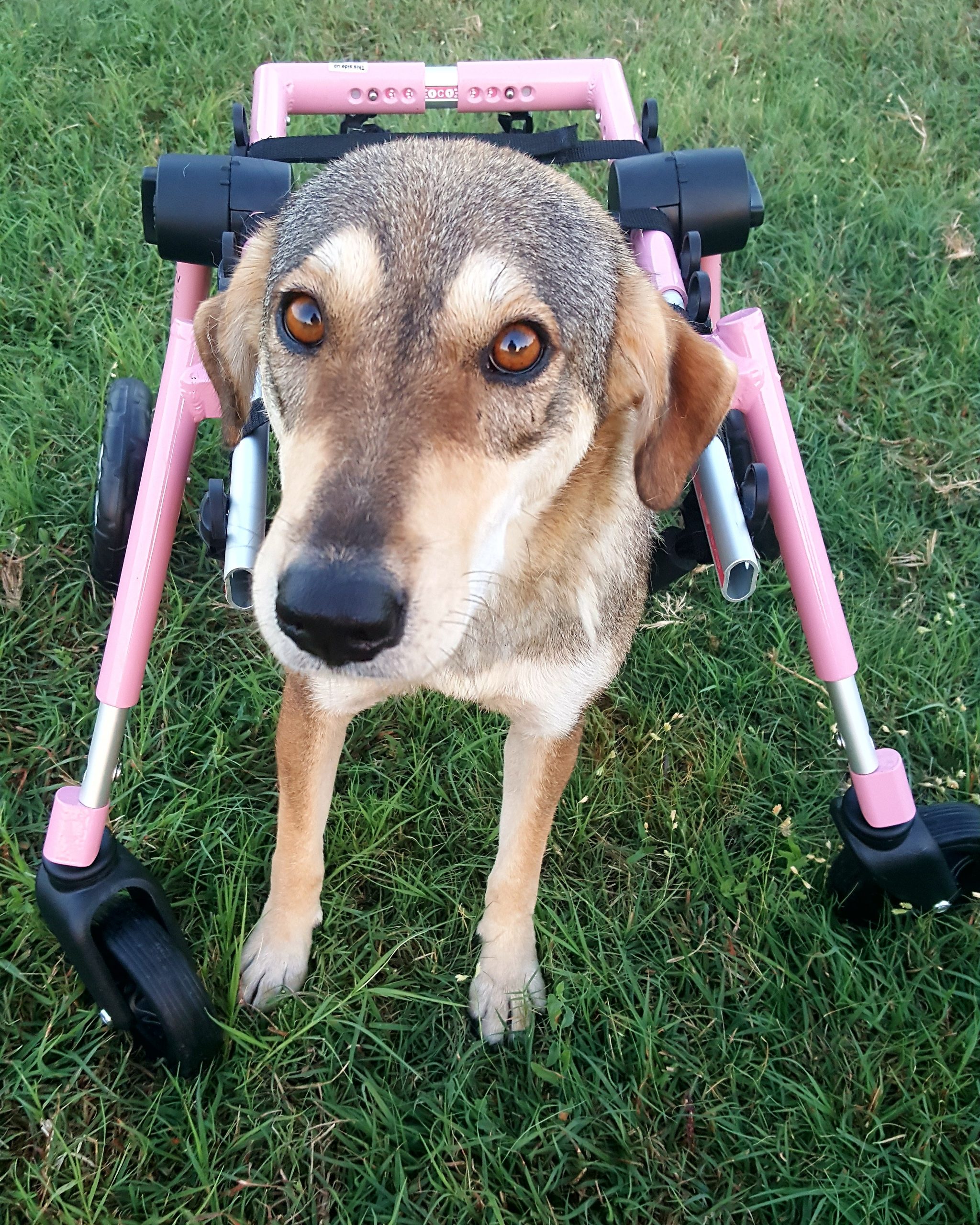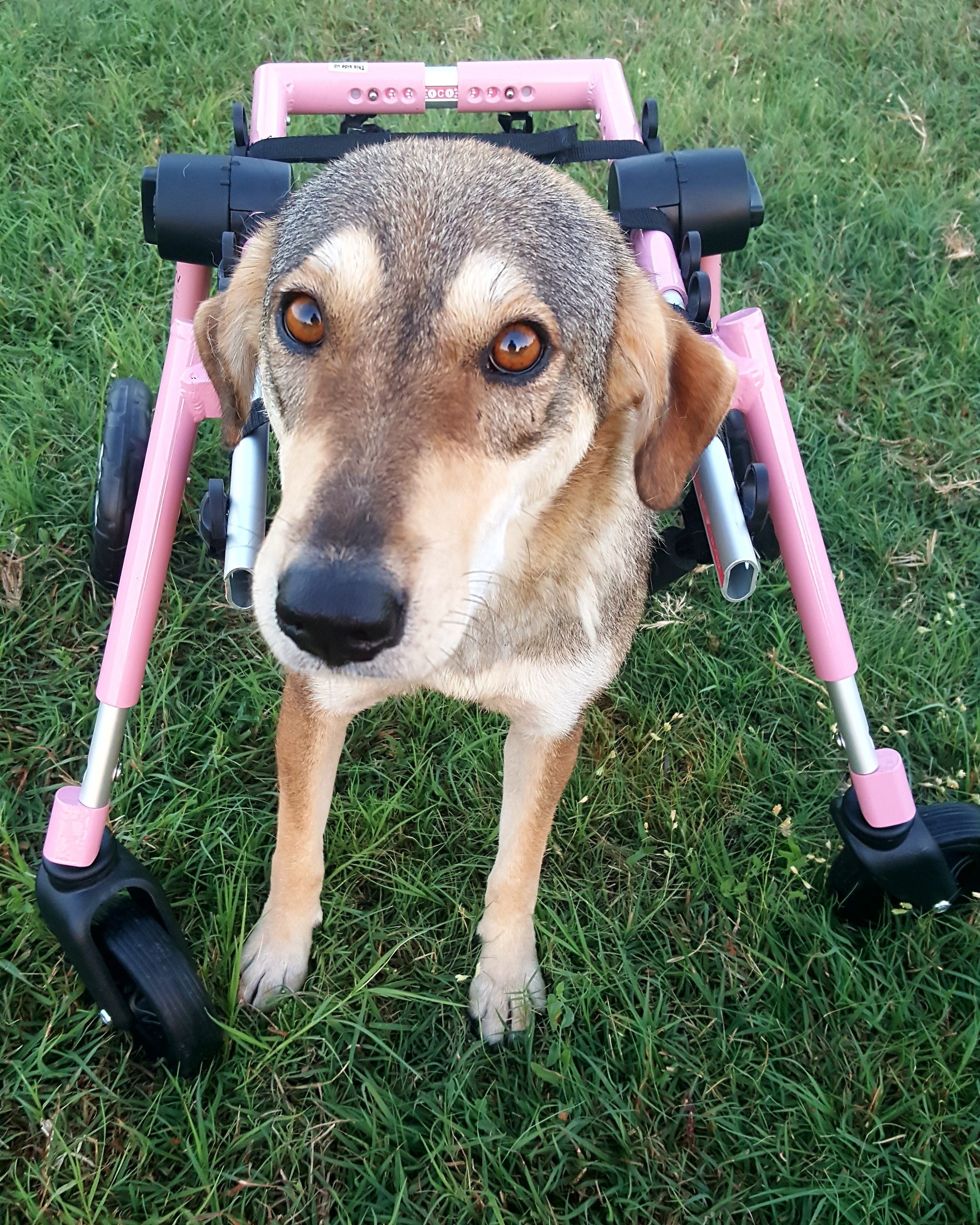 For more handicapable animals check out Chester the three legged fox!