Still championing environmentalism from the grave, Steve Irwin (you may know him as the Crocodile Hunter) will be posthumously honoured on the 2018 Hollywood Walk of Fame for his work in television. Alongside his wife Terri Irwin was the face of the documentary nature show The Crocodile Hunter, subsequent Crocodile Hunter films and the owner/operator of the iconic Australia Zoo in Queensland.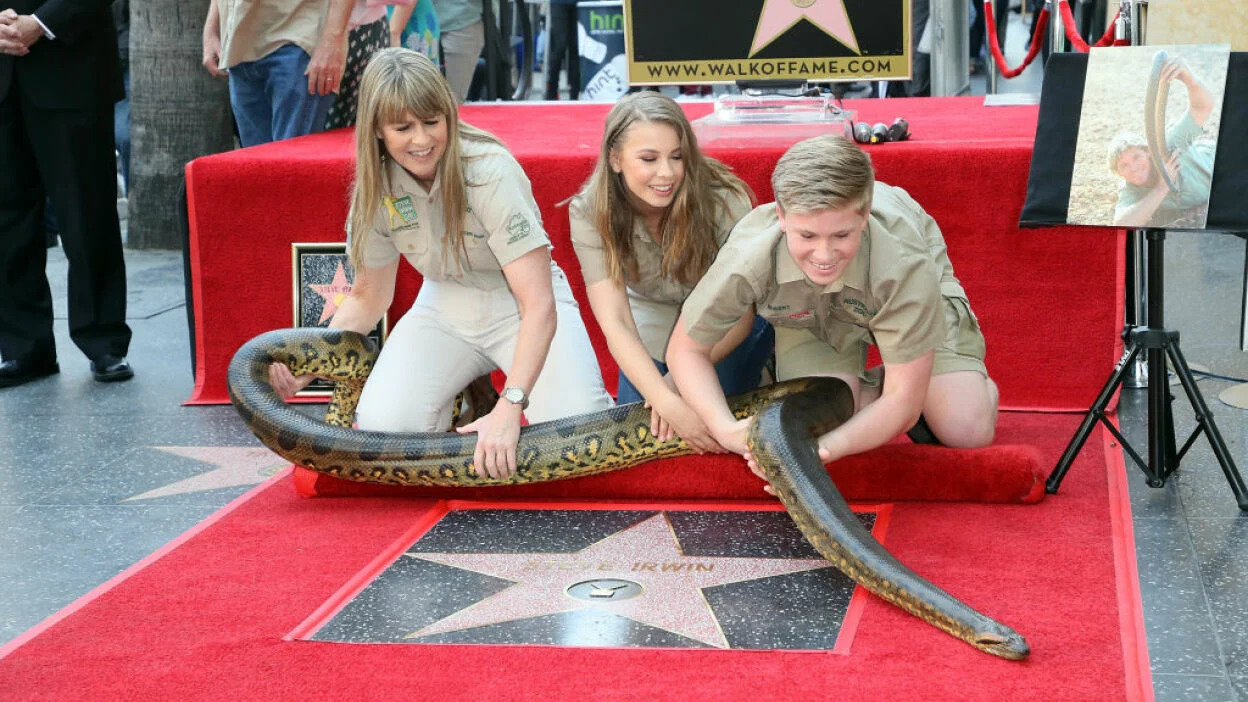 Steve Irwin was a dedicated conservationist who was known internationally for his television persona. His work on The Crocodile Hunter was solely to promote environmentalism by sharing his excitement over the natural world with other people. He believed that if people could just see how amazing nature was, then conservation would the natural reaction. He was a self-proclaimed "wildlife warrior" whose mission was to save the world's endangered species.
He believed so profoundly in his cause that he had bought large plots of land in Australia, Vanuatu, Fiji and the United States and declared them as "national parks". Irwin also stressed the importance of people realising that they could each make a difference, whether it was from large environmentalist actions, or as small as choosing not to buy items made from endangered species, like shark fin soup.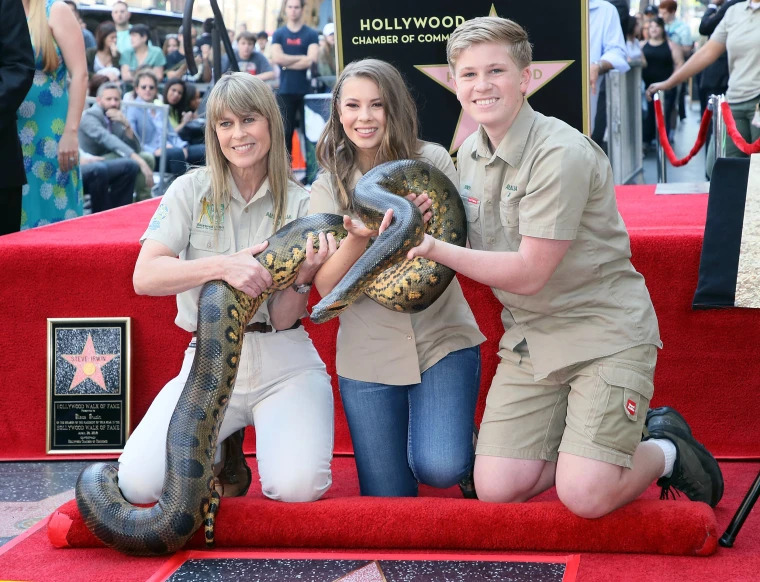 Tragically, Irwin died while making the documentary Ocean's Deadliest on the Great Barrier Reef after being attacked by a stingray. The stingray barb entered his chest during the underwater filming and punctured his heart, causing him to bleed out on the way to the hospital. His death rocked the world of nature TV enthusiasts; it stunned fans across the globe, incredulous that a stingray could kill the most famed wildlife daredevil.
He's survived by his wife Terri and their two children, Bob Irwin and Bindi-Sue Irwin who had her own television show, Bindi the Jungle Girl (2007 -2008). The family's reaction was live-streamed when the news of their father's Hollywood Walk of Fame star was announced. The video shows them ecstatically celebrating the news at their home in Australia.
Bob and Bindi are both following in their father's footsteps with an unending appreciation for nature. They each stay actively involved in the family's zoo and the Australian outback alike. Bob Irwin was also spotted on The Tonight Show Starring Jimmy Fallon showing off some fierce friends.
Careful, Jimmy. We love you, but you're no crocodile hunter.
The Croc Hunter's sharing his Walk of Fame 2018 Class with some A-list celebs, his star will be installed alongside the likes of: Jack Black, Mark Hamill, Jennifer Lawrence, Jeff Goldblum, Zoe Saldana, RuPaul Charles, Simon Cowell, Gillian Anderson, Anthony Anderson and Lynda Carter, to name a few.
RIP Steve Irwin, your memory lives on in Crocodile Hunter fame.