 No Pets (Charles Dance)
Charles Dance does not have any reported pets.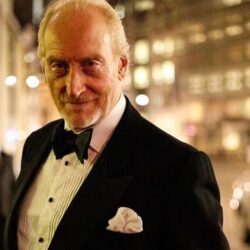 Birthday
October 10, 1946 (76)
Walter Charles Dance OBE is an English actor. His most notable film roles include Sardo Numspa in The Golden Child (1986), Dr. Jonathan Clemens in Alien 3 (1992), Benedict in Last Action Hero (1993), Lord Havelock Vetinari in Terry Pratchett's Going Postal (2010), the Master Vampire in Dracula Untold (2014), Alastair Denniston in The Imitation Game (2014), Alan Jonah in Godzilla: King of the Monsters (2019), and William Randolph Hearst in Mank (2020). He also voiced Emperor Emhyr var Emreis in the video game The Witcher 3: Wild Hunt (2015).