 No Pets (Benedict Cumberbatch)
Benedict Cumberbatch does not have any reported pets.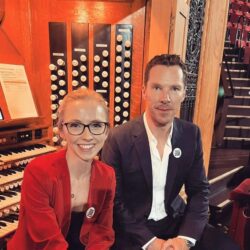 Birthday
July 19, 1976 (46)
Benedict Timothy Carlton Cumberbatch is an English actor. He is best known for portraying Sherlock Holmes in the Sherlock TV series. While both his parents are actors, the discouraged him from pursuing the same career. Despite this, he fell in love with acting at a young age and started performing in plays at age 12. He followed a education in acting and graduated with a masters in classical acting.
He started his professional career with roles on stage and TV shows, quickly earning a reputation as an talented actor. His first notable TV role was playing Stephen Hawking in Hawking in 2004. In 2010 he took the lead in the new Sherlock TV series, which has run for four seasons and Cumberbatch is signed on for a fifth. This role has earned him several awards for being the lead actor. He has appeared in many films, with his 2013 role as Khan in Star Trek Into Darkness making him more recognized with American moviegoers. His most notable recent role was playing the lead in Marvel's Dr. Strange (2016), with him set to return to the character in future Marvel Cinematic Universe films.
Cumberbatch has no pets, but when asked on Reddit, he said he prefers dogs over cats. He also said he likes the lurcher and labradoodle dog breeds.