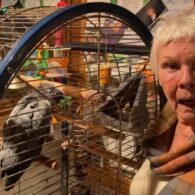 Sweetheart
Dame Judi Dench has a pet parrot named Sweetheart that was given to her for Christmas 2020. Sweetheart's previous owner had the parrot for 14 years. On The Graham Norton Show, Dench said she's been trying to teach Shakespeare to Sweetheart. When Dench had a scary fall in her home in England where she was unable to get up for 30 minutes. She was only with her parrot, who kept asking "What are you doing?" repeatedly.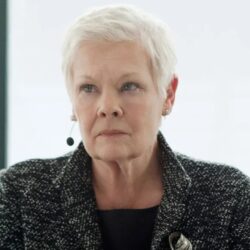 Birthday
December 9, 1934 (88)
Judi Dench is an English actress. Regarded as one of the best actresses in British history, she is seen as a "peerless performer" with roles ranging from the James Bond films to Shakespearean dramas. She has been named Britain's best actor on multiple occasions.
A seven-time Academy Award nominee, Dench won the Academy Award for Best Supporting Actress for her performance as Queen Elizabeth I in Shakespeare in Love (1998); her other Oscar-nominated roles were in Mrs Brown (1997), Chocolat (2000), Iris (2001), Mrs Henderson Presents (2005), Notes on a Scandal (2006) and Philomena (2013). She has also received many other accolades for her acting in theatre, film, and television; her other competitive awards include six British Academy Film Awards, four BAFTA TV Awards, seven Olivier Awards, two Screen Actors Guild Awards, two Golden Globe Awards, and a Tony Award. She has also received the BAFTA Fellowship in 2001, and the Special Olivier Award in 2004. In June 2011, she received a fellowship from the British Film Institute (BFI).