Iggy Pop ain't got nothin' on this sea creature.
The Mary River Turtle sports a green mohawk made of algae, two protruding spikes from its chin, and an ability to breath air through its genitals. This turtle is more Joey Ramone than Joey Ramone. The rare sea creature is also, unfortunately, close to extinction.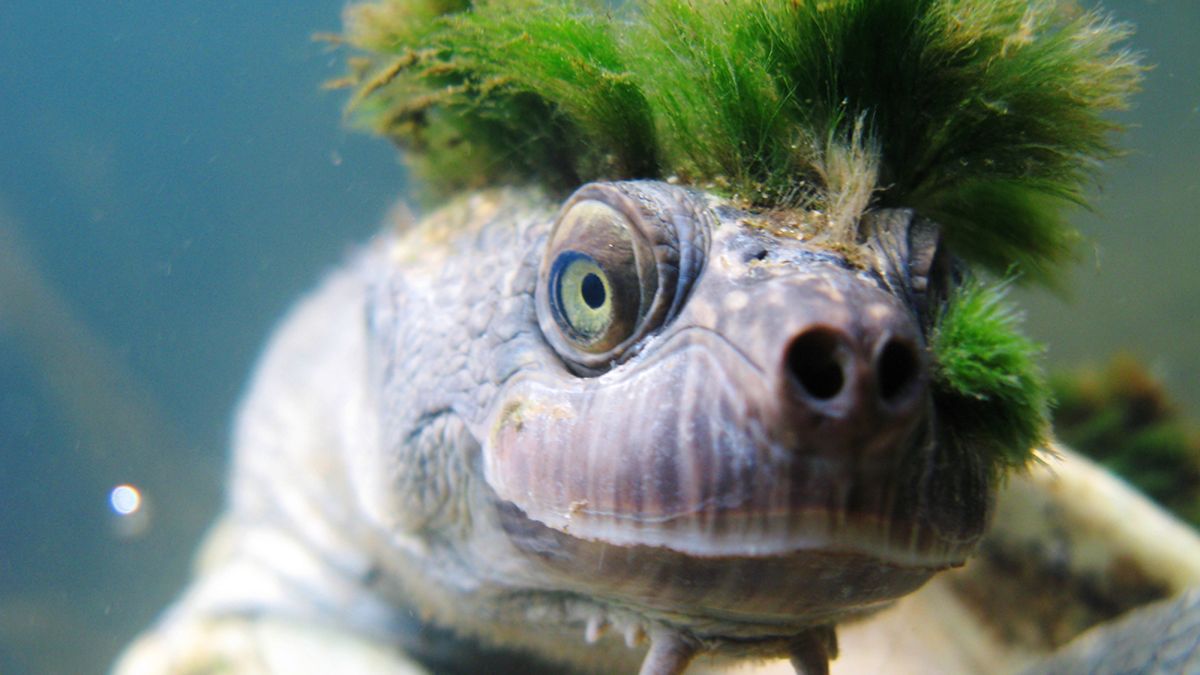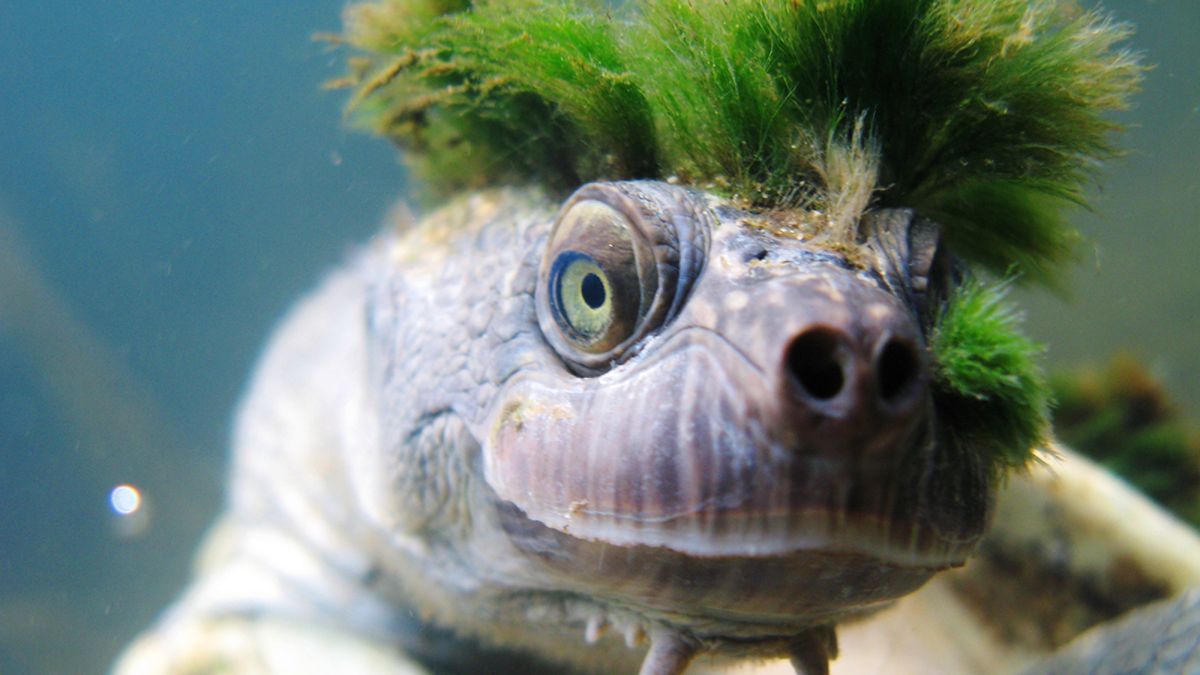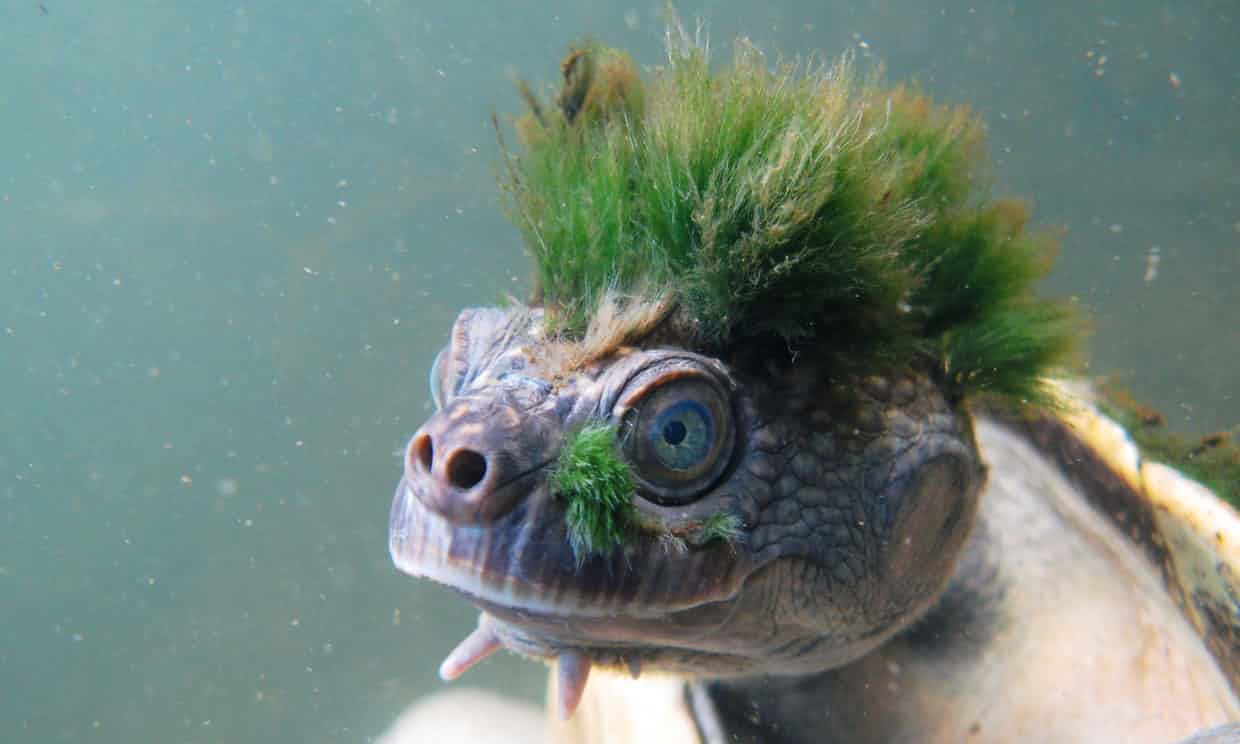 In part, the threatened nature of the turtle is due to pet collectors raiding their nests. It's also due to the chaste reptile refusing to lose its virginity until the age of 25. The late bloomers take awhile to go through puberty.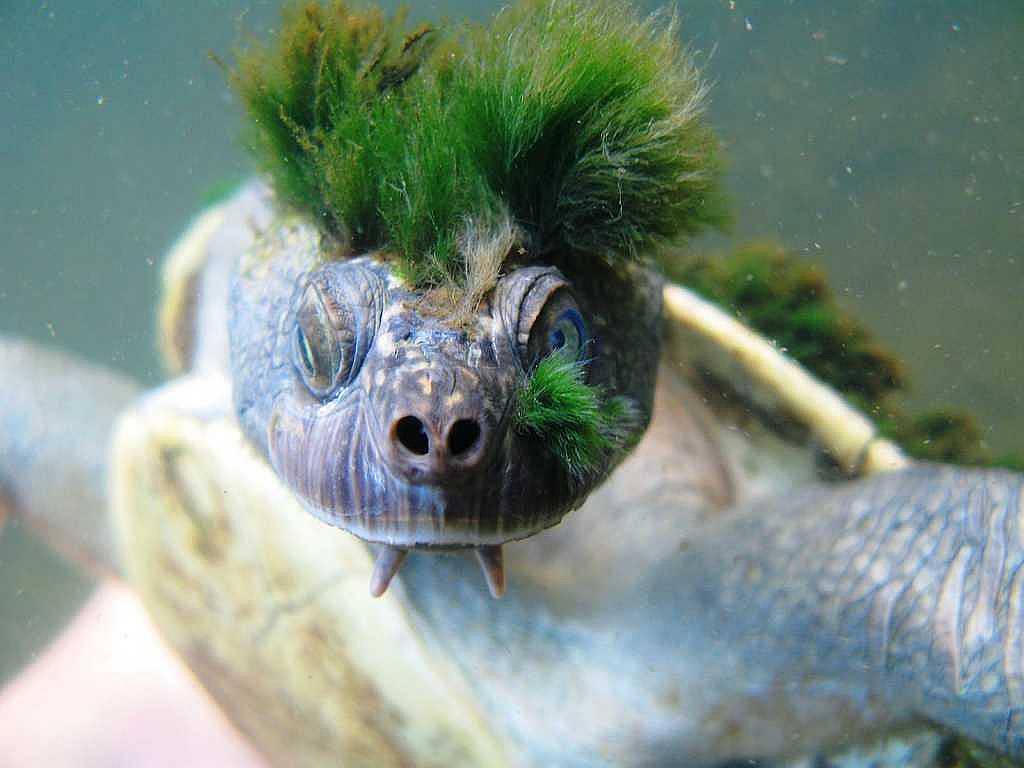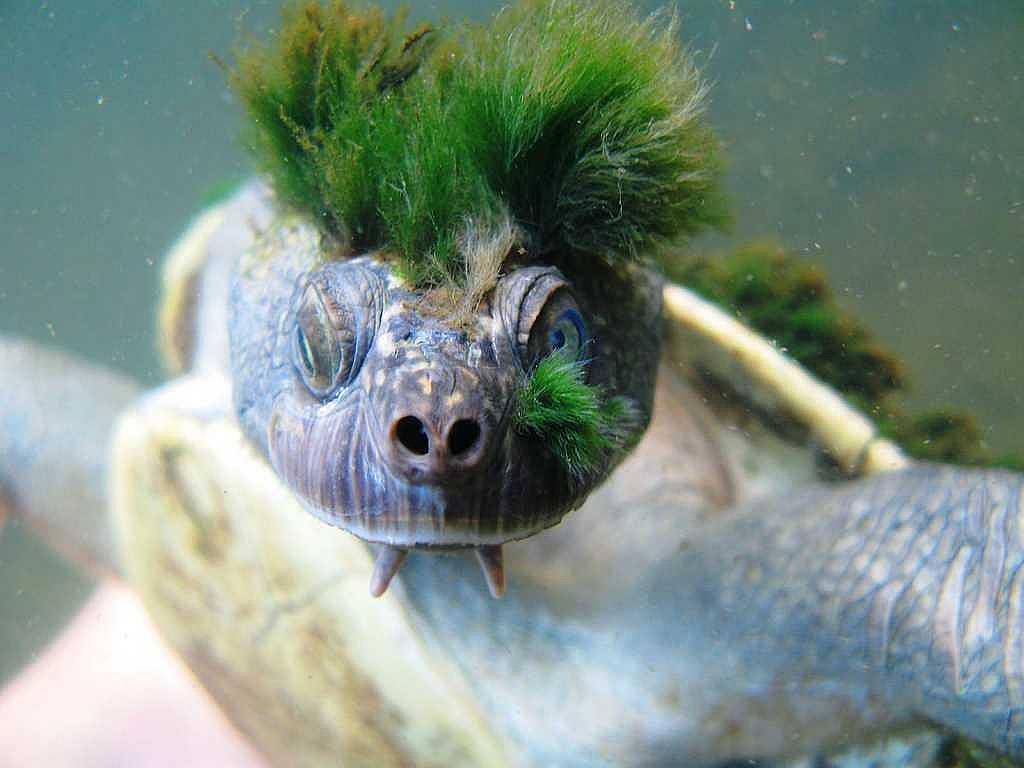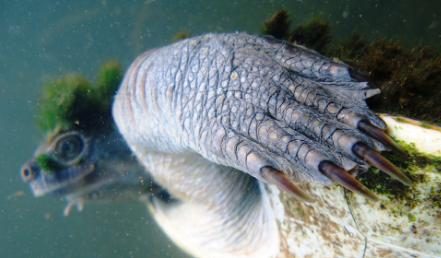 The turtle is 29th on a new list of endangered reptiles created by the Zoological Society of London. Luckily, the mohawked creature has gone viral due to its wild looks, increasing public conversation about conservation. And punk music.
For more weird, check out the medical miracle of platypus milk.