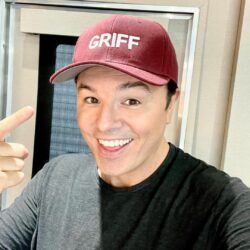 Birthday
October 26, 1973 (49)
Seth MacFarlane is an American actor, animator, filmmaker, and comedian. MacFarlane is known for his unique brand of humor, which often pushes boundaries and challenges societal norms. MacFarlane first rose to prominence in 1999 with the debut of his animated series "Family Guy," which quickly became a cultural phenomenon. The show follows the dysfunctional Griffin family as they navigate their way through life in the fictional town of Quahog, Rhode Island. MacFarlane not only created the series but also voices several of its main characters, including Peter, Stewie, and Brian. "Family Guy" has earned critical acclaim and a dedicated fan base, with 19 seasons and counting.
MacFarlane has also created other successful animated shows such as "American Dad!" and "The Cleveland Show." He has received numerous accolades for his work, including five Primetime Emmy Awards and two Grammy Awards.
Seth MacFarlane is also the lead actor and creator of the sci-fi comedy-drama series, The Orville. The show premiered in 2017 and follows the crew of the USS Orville, a mid-level exploratory vessel in the Planetary Union in the 25th century. MacFarlane plays the character of Captain Ed Merce with the cast and crew played by Adrianne Palicki, Penny Johnson Jerald, Scott Grimes, Peter Macon, J. Lee, Mark Jackson, Halston Sage, Anne Winters, and Chad L. Coleman.
MacFarlane has also collaborated with a variety of other artists and celebrities throughout his career. He has worked with musicians such as Norah Jones, Frank Sinatra Jr., and Sara Bareilles, among others. He has also made guest appearances on popular TV shows like "The Simpsons" and "Robot Chicken."
He has been involved in political activism, using his platform to speak out on issues such as climate change and gun control. He has also supported a number of political campaigns and candidates, including former President Barack Obama.