She's a Hurricane Isaac survivor and about as adorable as they come, Jill the Squirrel is one Instagram account you should be following (@this_girl_is_a_squirrel). She fell out of her nest during the 2012 hurricane in Louisiana, and was rescued for a 'temporary' stay inside of her current owners home. Jill quickly captured the hearts of her future furever family and now lives the high life as a kept squirrel-lady.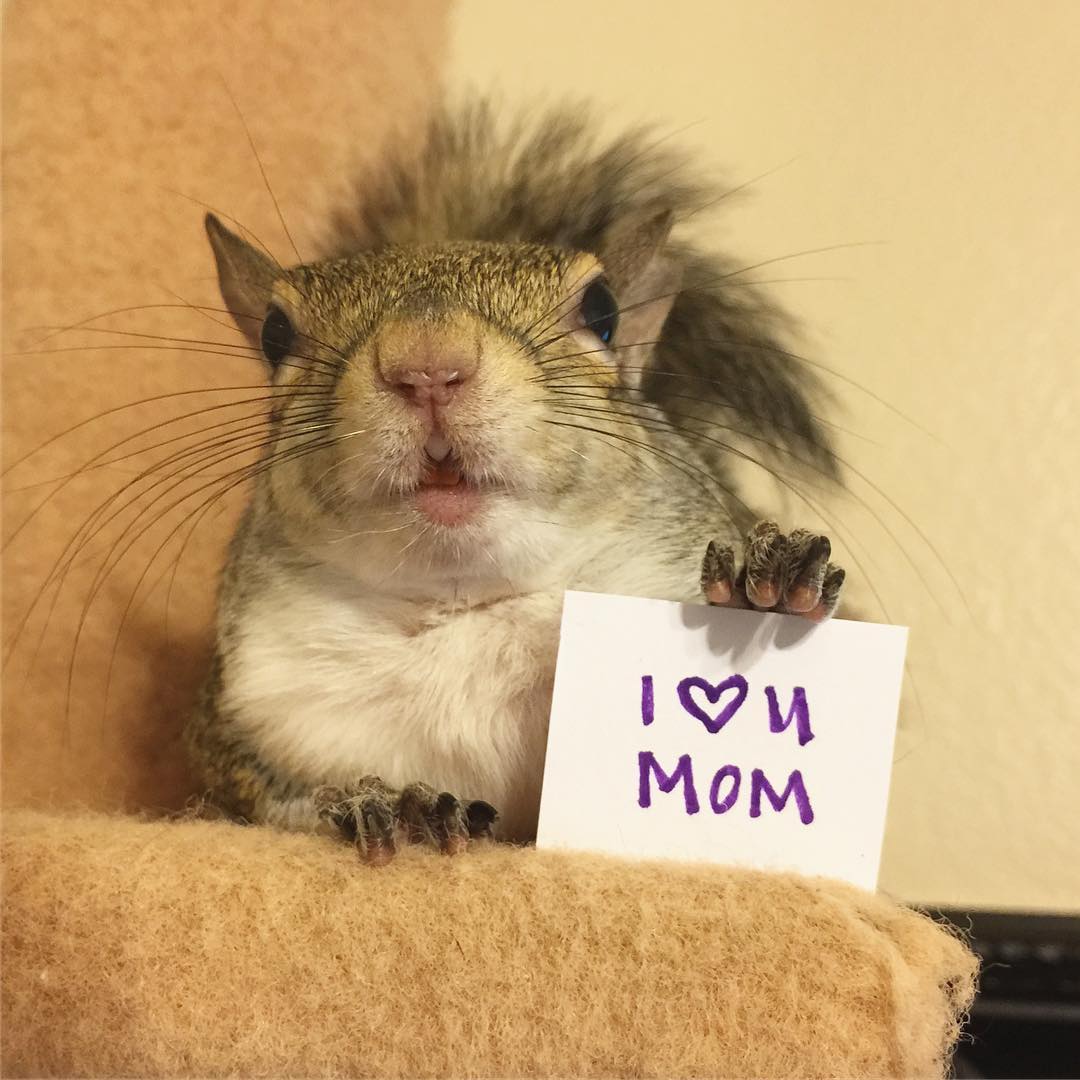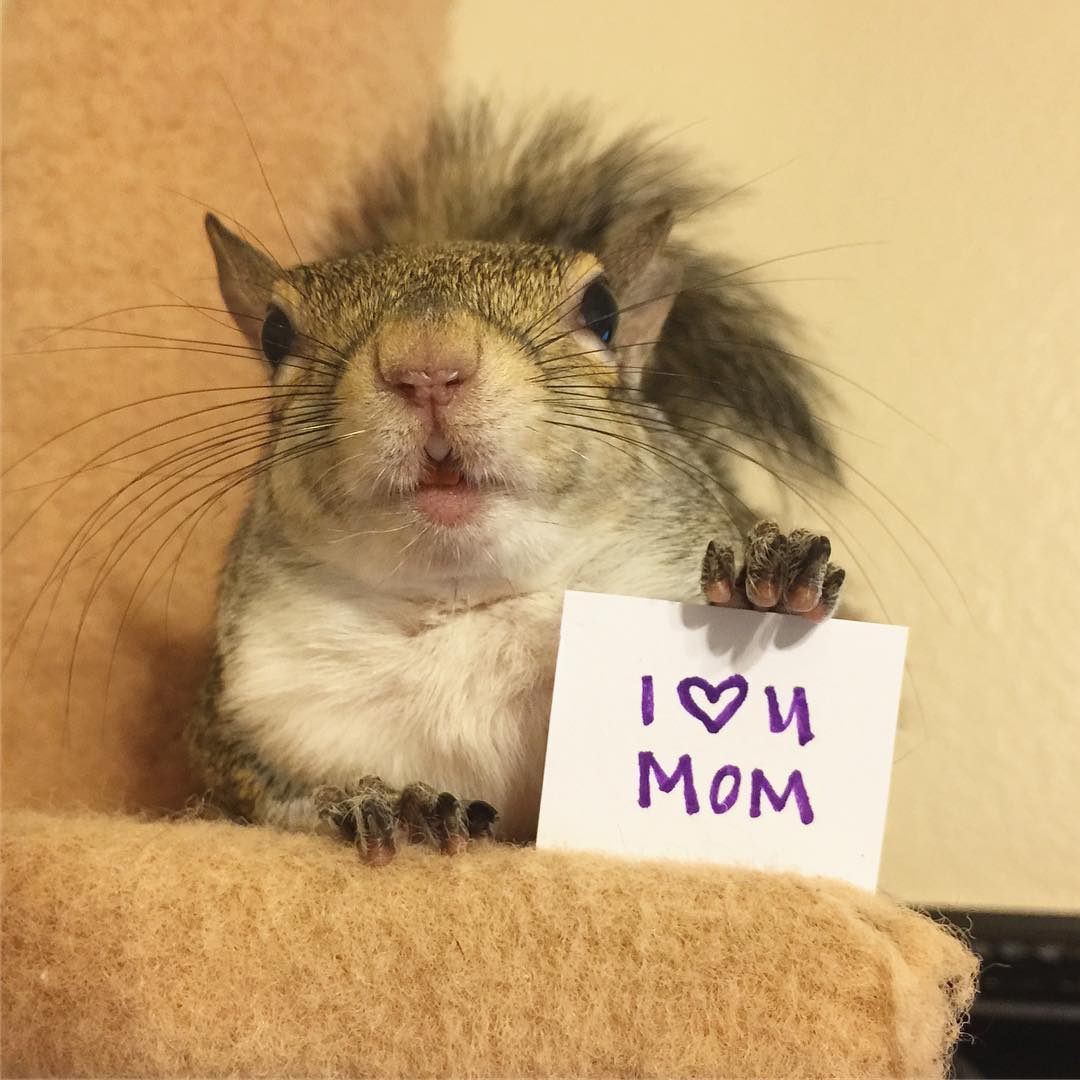 Jill lives with a cat and a dog, running the show with both of them it's fair to assume that she's a bossy little squirrel. Her family says that although she does have a cage, most of the time she spends free to roam the house. She's even been house trained and uses the garbage as a toilet.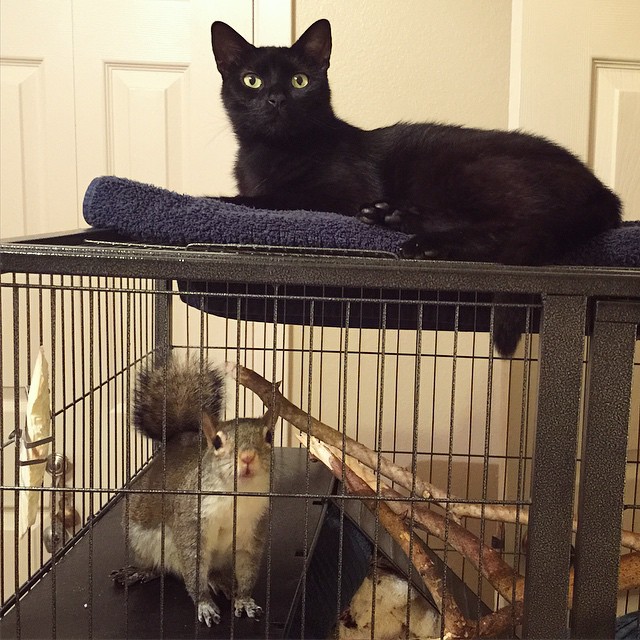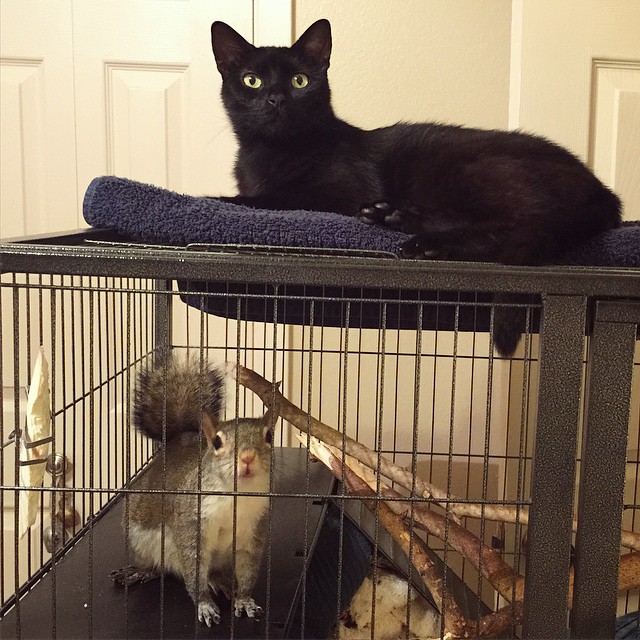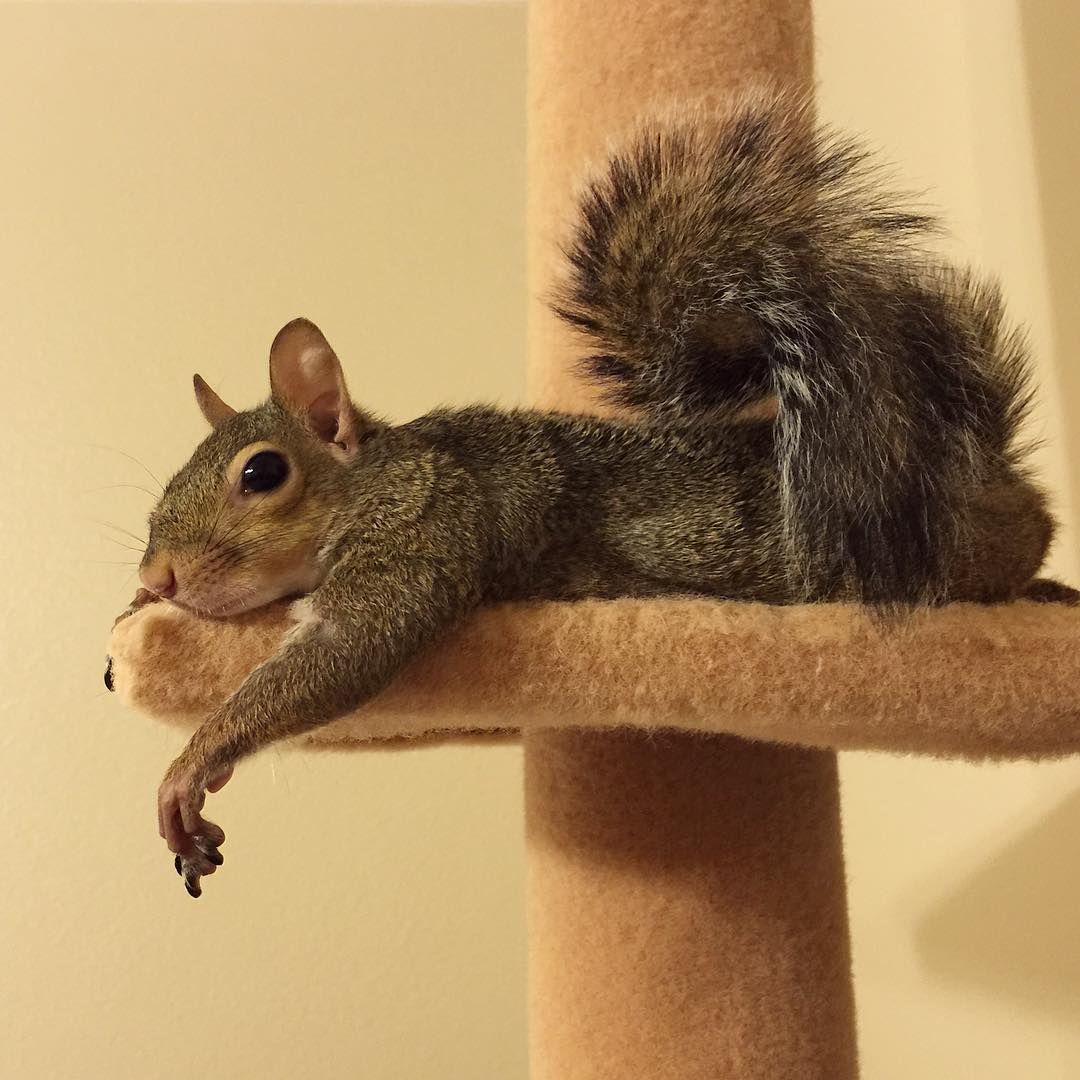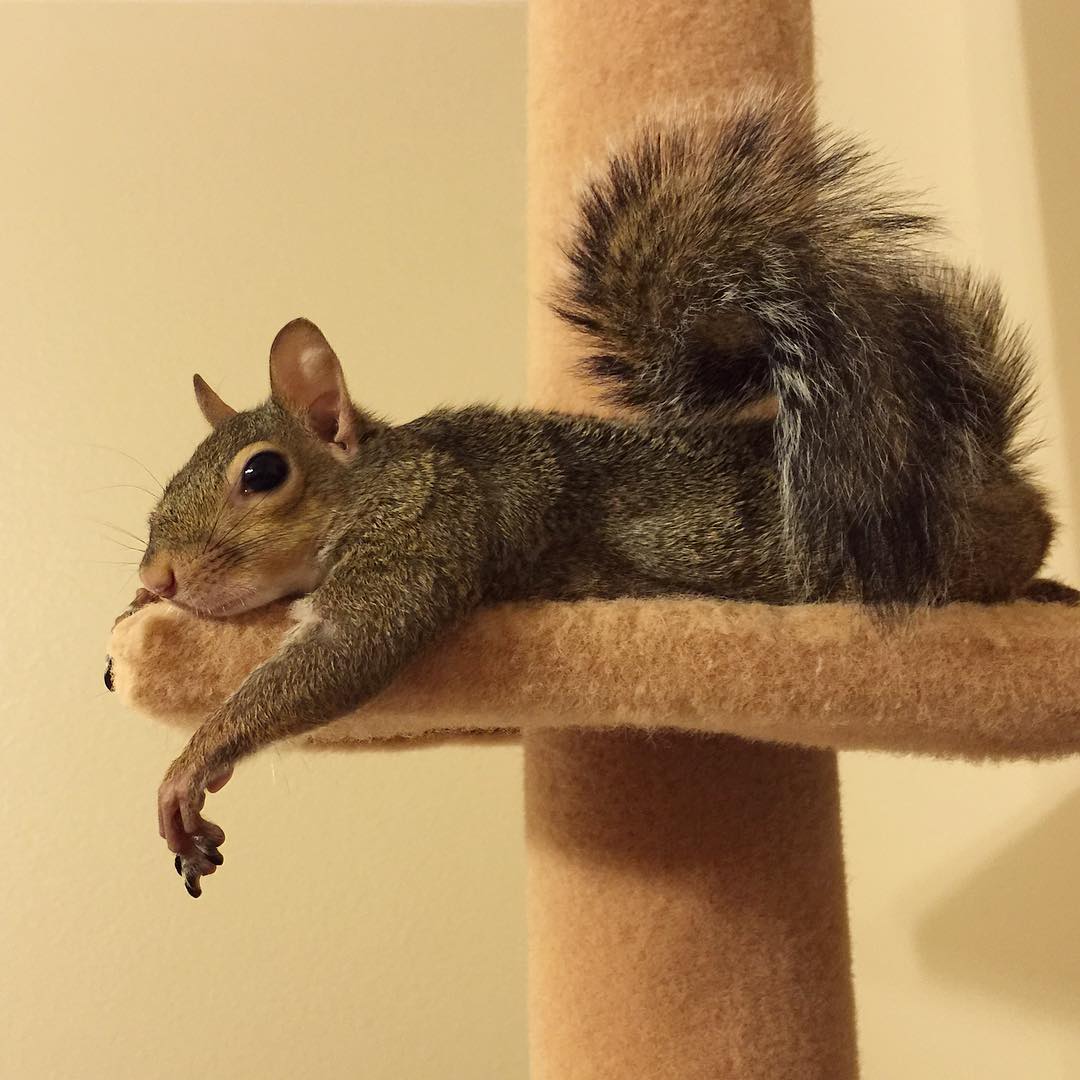 She's a vegetarian and a parkour expert, jumping gracefully between furniture pieces and windowsills in her home. Jill's favourite snacks are almond milk yogurt and berries, if she's quiet you can bet she'll be nose-deep in some treats.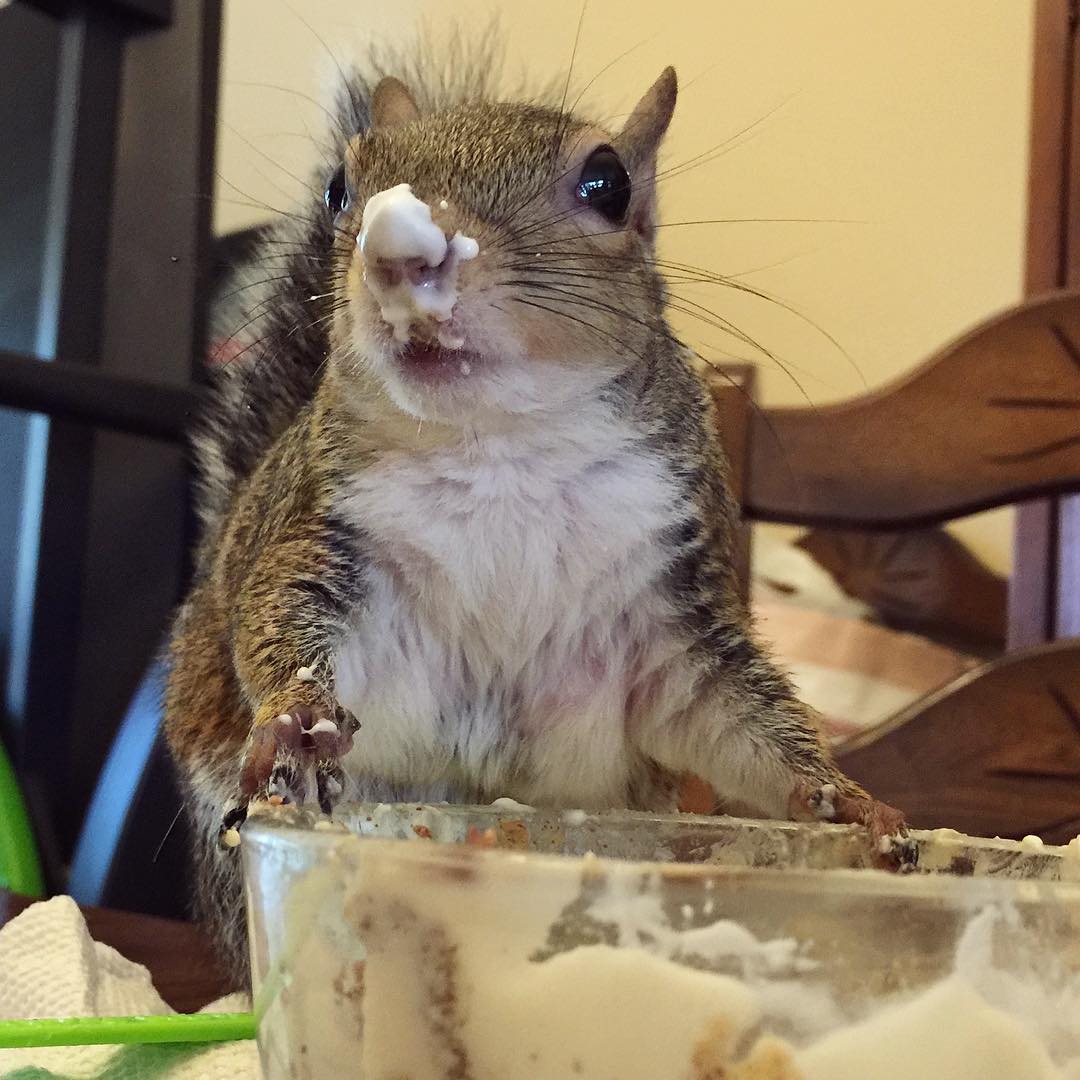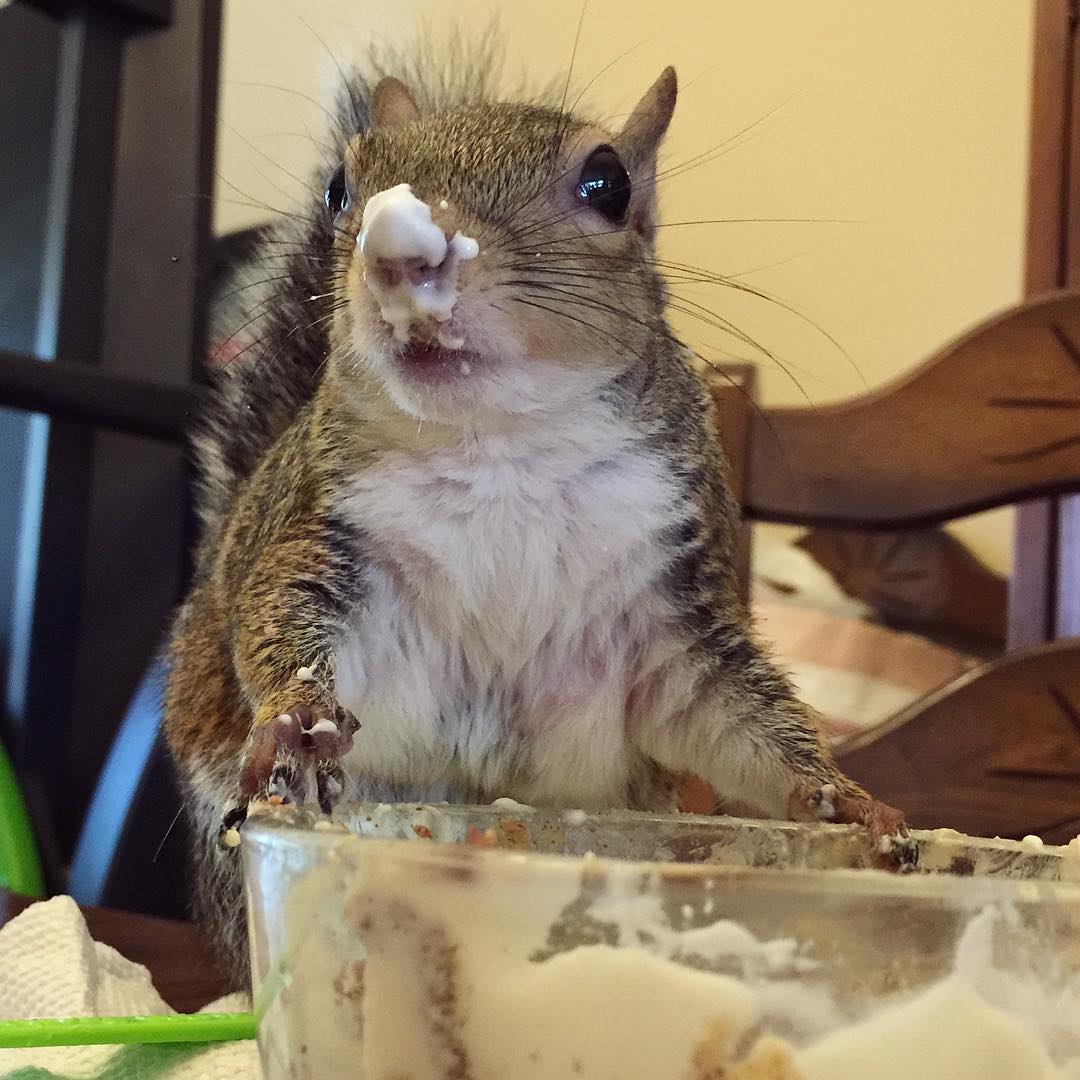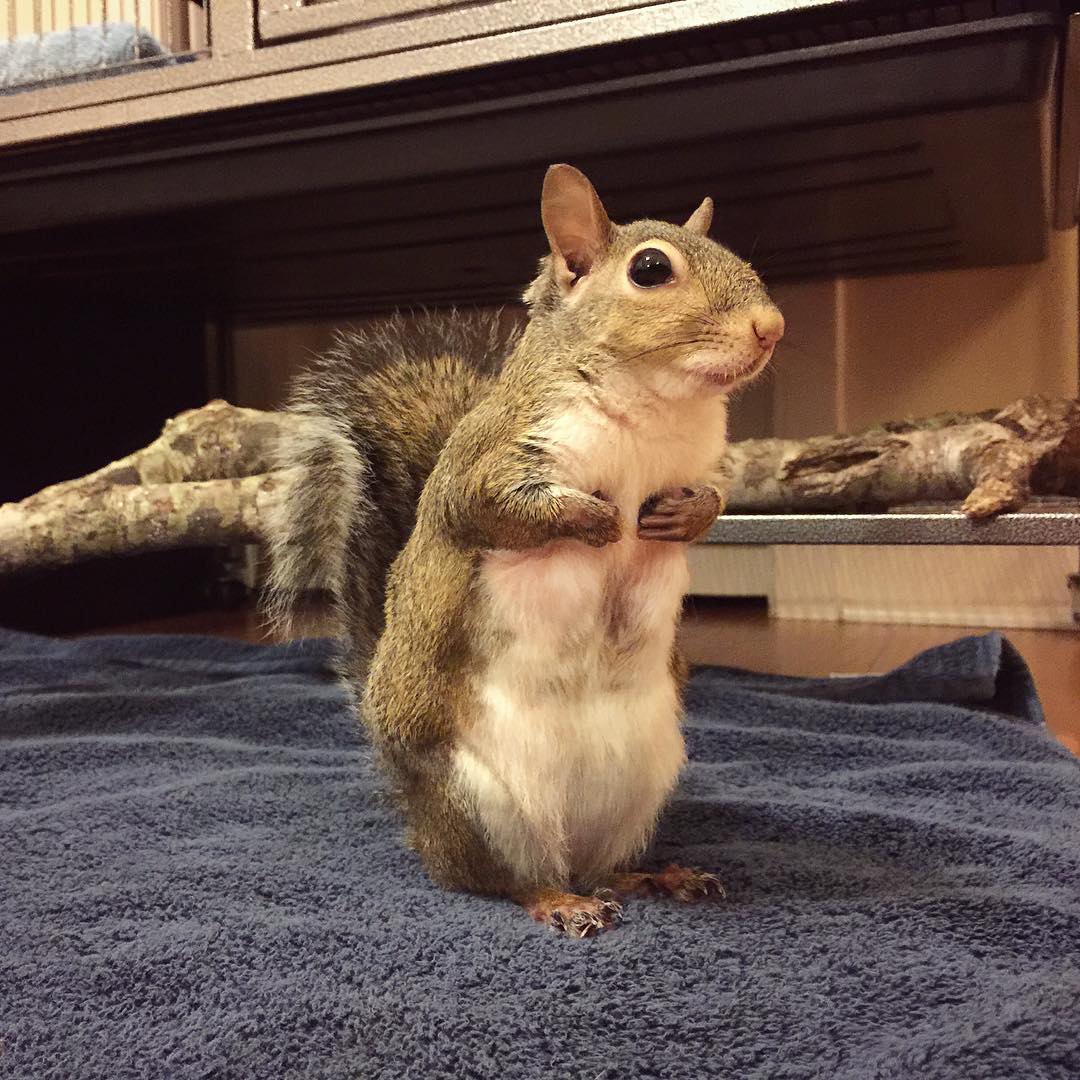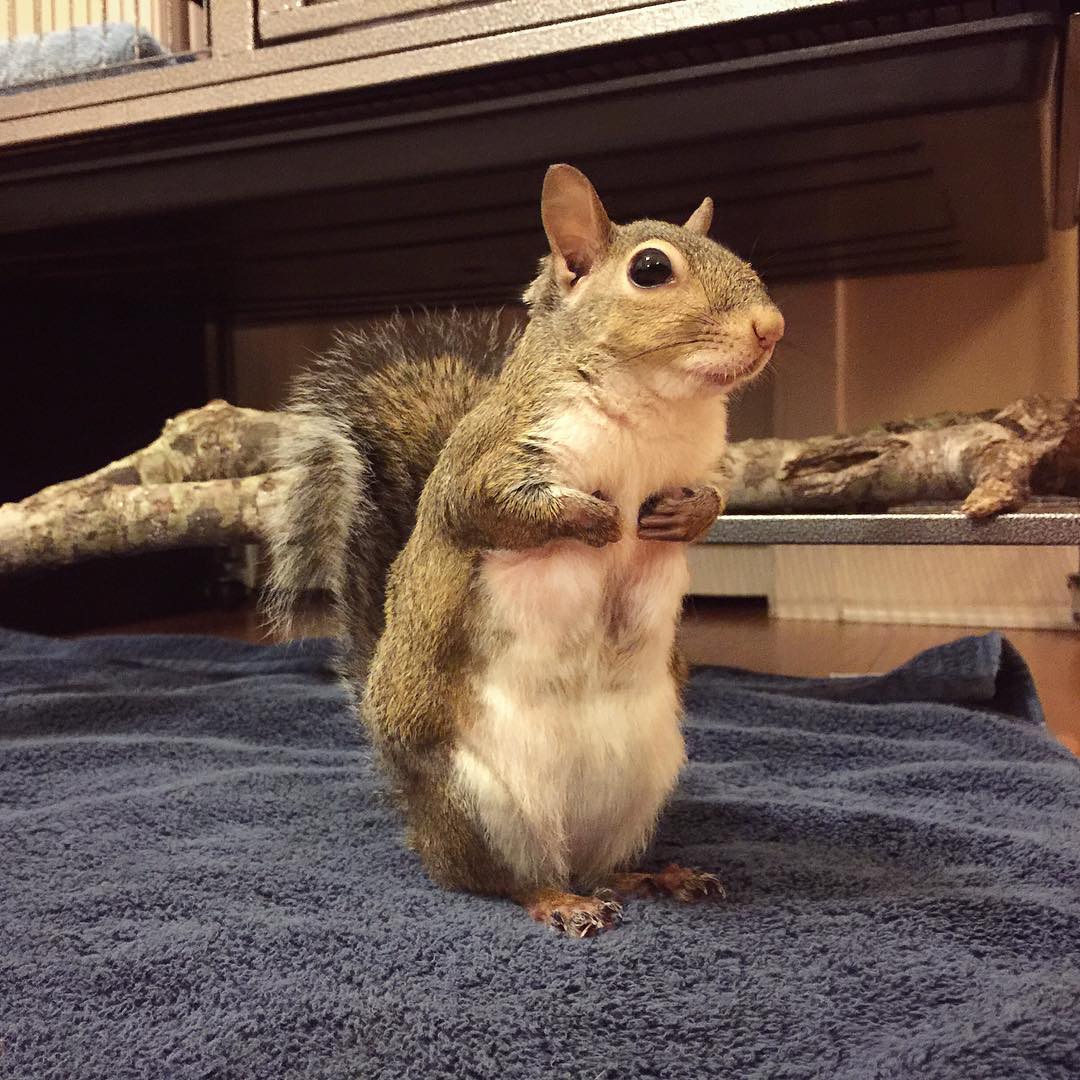 Her favourite store is Whole Foods, they do have the best produce department. Jill's mom makes her tiny outfits and props for photos; often she'll take a nap on her neck post photoshoot. For a squirrel who was only supposed to stay for the duration of a storm, Jill's worked her way into the hearts of her family.