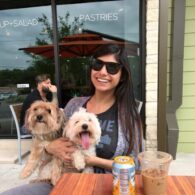 Toulouse and his sister
Former pornstar Mia Khalifa has three dogs, two are Maltipoos. The white one is named Toulouse and the other dog is his sister. We don't know the sister's name, despite many people asking on Toulouse's Instagram. Mia also refers to them as "Mommy's Little Angel" and "Mommy's Other Lil Angel!!". Fun Fact: she got her stage name "Mia" from her childhood dog and "Khalifa" from her favorite rapper Wiz Khalifa.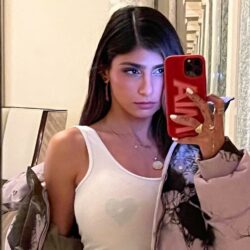 Birthday
February 10, 1993 (30)
Mia Khalifa, also known as Mia Callista, is a Lebanese-American social media celebrity, model and former pornstar. She moved from Lebanon to the United States in the year 2000. She got into the porn industry after being asked about it while working at a Whataburger. Her fame as pornstar was almost instant, with her entering the industry in October 2014 and becoming the number one ranked performer on Pornhub by the end of the year. After making headlines for this, she received more notoriety by receiving many online death threats. This was due to her portrayal of a Muslim woman in some of her pornographic films. She left the porn industry after three months, but her popularity as a pornstar grew through 2015 and continues until today. She has since continued a career as a social media celebrity and a webcam model.