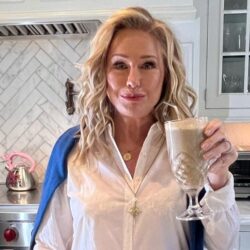 Birthday
March 13, 1959 (64)
Kathy Hilton is an American reality TV star, socialite, and actress best known for being the mother to Nicky and Paris Hilton. She's also known for her appearance on the hit Bravo reality TV series, The Real Housewives of Beverly Hills (RHOBH). Her participation in the series brought her significant public attention, although her involvement in the social and entertainment circles was well-established prior to this role.
Hilton's television career spans multiple roles and guest appearances, but her most prominent position to date is on The Real Housewives of Beverly Hills. In Season 11, she joined the cast in a "friend of the housewives" capacity, providing a fresh dynamic to the show with her candid demeanor and unique charm. Her engagement with the series extended the Hilton family's media footprint, already notable due to the fame of her daughters, Paris and Nicky Hilton. Aside from RHOBH, Hilton has made appearances on other TV programs such as The World According to Paris, and I Want To Be a Hilton.
Collaborations and associations with other celebrities are a significant part of Hilton's public life. She has mingled with stars such as Kris Jenner, famous for her role in Keeping Up with the Kardashians, and Kyle Richards, a fellow Real Housewives star and her half-sister. Hilton also maintains a close friendship with American singer and actress, Erika Jayne, who is known for her dance club music and her own role in RHOBH. Additionally, she has interacted with the likes of Lisa Rinna, Dorit Kemsley, and Garcelle Beauvais, all of whom are fellow cast members of RHOBH.
Hilton's accomplishments extend beyond her television career. She is also known for her philanthropic work, particularly her involvement with the Starlight Children's Foundation, which she co-founded with her husband, Richard Hilton. This organization is dedicated to improving the lives of children and families around the world. Her dedication to this cause has earned her significant recognition and respect within her community.