 No Pets (Robert Glasper)
Robert Glasper has no pets.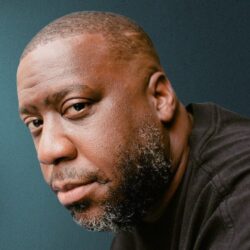 Birthday
April 6, 1978 (45)
Robert Glasper is an award-winning American pianist, composer, and producer. He has been hailed as a major influence on modern jazz and hip-hop, due to his innovative fusion of the two genres. Glasper began playing piano at the age of 12, and studied at the New School of Music in New York City. He went on to join bands led by some of the most respected jazz musicians in the world, such as Terence Blanchard and Christian McBride. In the early 2000s, Glasper began to explore the merging of jazz and hip-hop. He released his debut album in 2004, and has since released several acclaimed albums, including the Grammy-winning Black Radio in 2012. Glasper has collaborated with some of the biggest names in music, including Kendrick Lamar, Erykah Badu, and Common. His album Black Radio III won the 2023 Grammy Award for Best R&B Album.