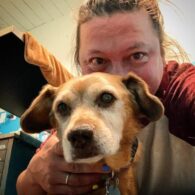 Shabu
Kenji Lopez-Alt used to have a second dog, a rescue mutt named Shabu. Shabu sadly passed away from cancer in September 2022. Kenji posted this tribute to Shabu on Instagram, "Had to say good bye to this good girl today. Cancer sucks. Be nice to your furry and scaly and slimy friends. They never live long enough."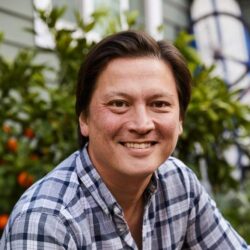 Birthday
October 31, 1979 (43)
J. Kenji López-Alt is an award-winning chef, food writer, and restaurateur. He is best known for his expertise in modernizing classic American and Asian cuisine, as well as for his work as the Managing Culinary Director of Serious Eats.
López-Alt has been featured in numerous high-profile publications, including The New York Times, The Wall Street Journal, Time Magazine, and The Washington Post. He has also been featured as a guest on television programs such as The Today Show, CBS This Morning, and The Splendid Table.
In addition to his own work, López-Alt has collaborated with a number of well-known chefs, including Jacques Pépin, Alton Brown, Andrew Rea, and David Chang.
In 2017, López-Alt opened his first restaurant, Wursthall, in San Mateo, California. The restaurant focuses on modern interpretations of classic Bavarian dishes, with an emphasis on quality ingredients and fresh flavors. The restaurant has been met with critical acclaim and was named one of the 10 Best New Restaurants in America in 2018 by Bon Appétit magazine. He's published several acclaimed cookbooks, including The Food Lab: Better Home Cooking Through Science in 2015 and The Wok: Recipes and Techniques in 2022.