Anna Marie Tendler and John Mulaney got their French Bulldog Petunia before their wedding in 2014, with Petunia famously featured in their wedding photos.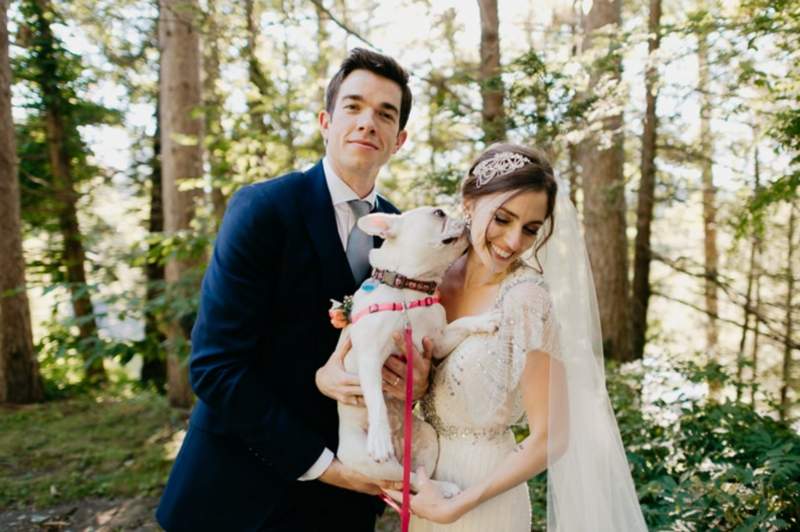 Since their wedding, Petunia made regular appearances on both of their Instagrams, gaining countless fans from both Mulaney and Tendler. Petunia used to have her own Instagram, but has since been taken down.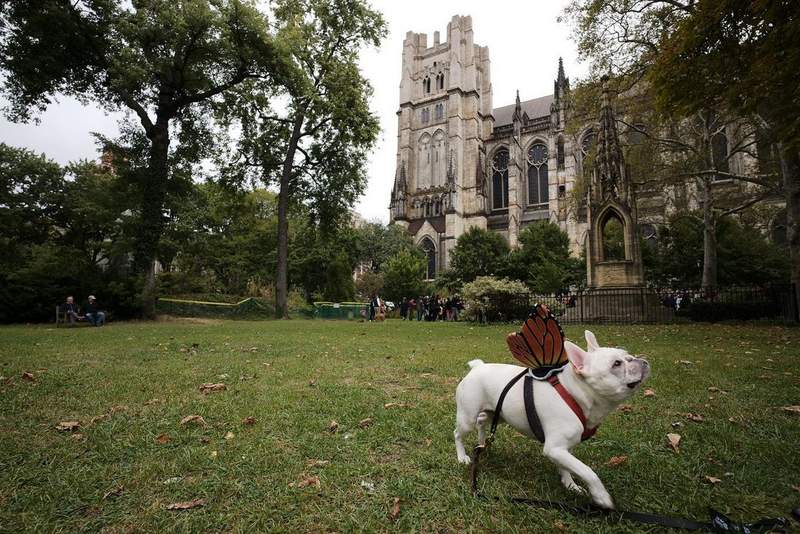 When Tendler and Mulaney announced their divorce May 2021, there was an outpouring of support for the now ex-couple. There was just as much support for Petunia, as well as many asking who would get custody of Petunia.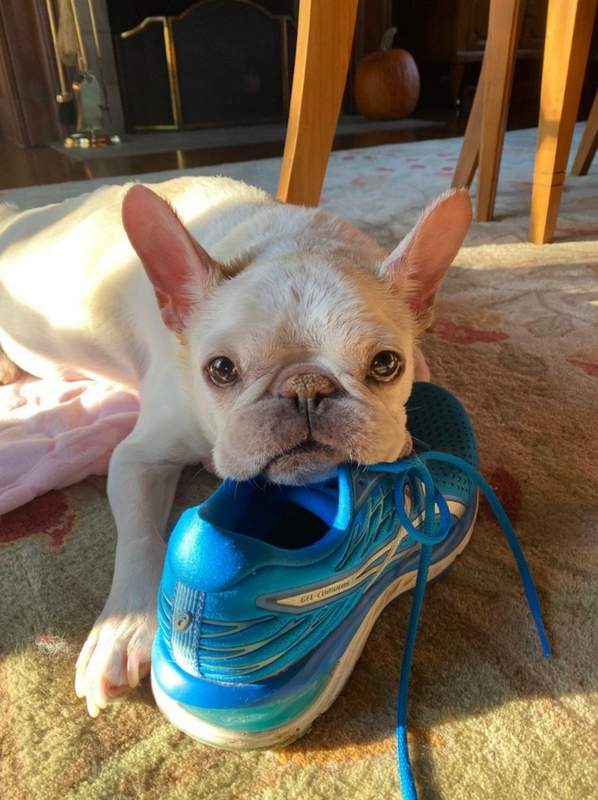 With Mulaney in rehab during and after their divorce, Tendler took care of Petunia. Then just over a year later, in April 2023, Petunia passed away due to heart disease and a possible brain tumor or brain stem disease.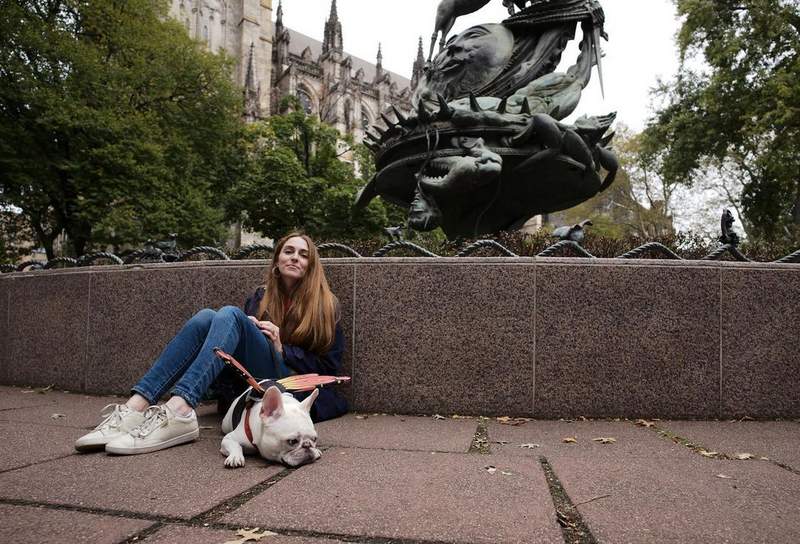 Now in June, Tendler published a touching article in Elle, where she tells Petunia's story and how much her pup helped her deal with the difficult last years of her marriage and her mental health challenges through the pandemic.
Petunia and I moved to Connecticut in December 2020, in the wake of my severe mental health breakdown and what appeared to be the impending end of my marriage. We fused even more deeply together in an attuned and totally symbiotic relationship. She never let me out of her sight. In fact, she watched me intently, as if I was the thing she now needed to guard, though, where guarding once incited her primal rage, she would now guard me with the deepest kind of love I had ever known.

My mental health hinged wholly on my dog. When I was hospitalized for depression, self-harm, and severe suicidal ideation in the first two weeks of 2021, the doctors asked me to make a list of my reasons for living. Petunia was the one and only thing on that list.

Anna Marie Tendler, Elle, June 2023