Winter blues got you down? Just peep this video of a cow dancing in the snow – it's guaranteed to melt your cold, frozen heart.
Diane Cow lives at Farm Sanctuary in Upstate New York. She had a rough life in the beginning but doesn't let that bring her down.
Diane Cow was the result of a breeding experiment gone wrong. The farmers who owned her parents were trying to create a smaller breed of cow. Diane was underweight and not what the farmers were looking for. The farmers were going to euthanize Diane when someone who happened to be in the right place at the right time stepped in.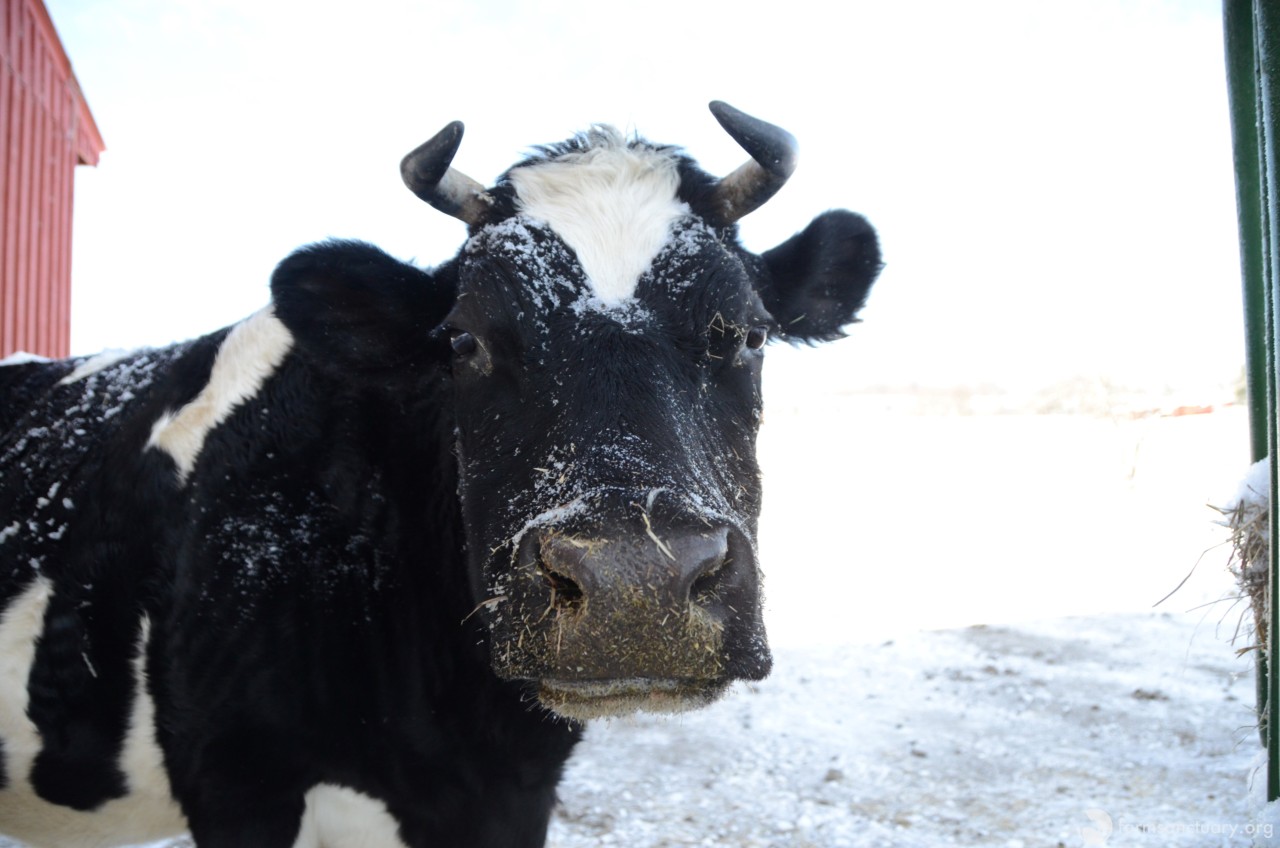 A concerned citizen rescued Diane Cow, however, they didn't exactly have room for her. Quickly realizing that a house was no place for a cow, they looked for a place for Diane to go. She lived out part of her life on a dairy farm before the same concerned citizen came to her rescue again. When she wasn't producing enough milk, the dairy farm was going to have her euthanized. That's when Diane Cow's rescuer called Farm Sanctuary, a safe place for the black and white beauty to live out the rest of her life.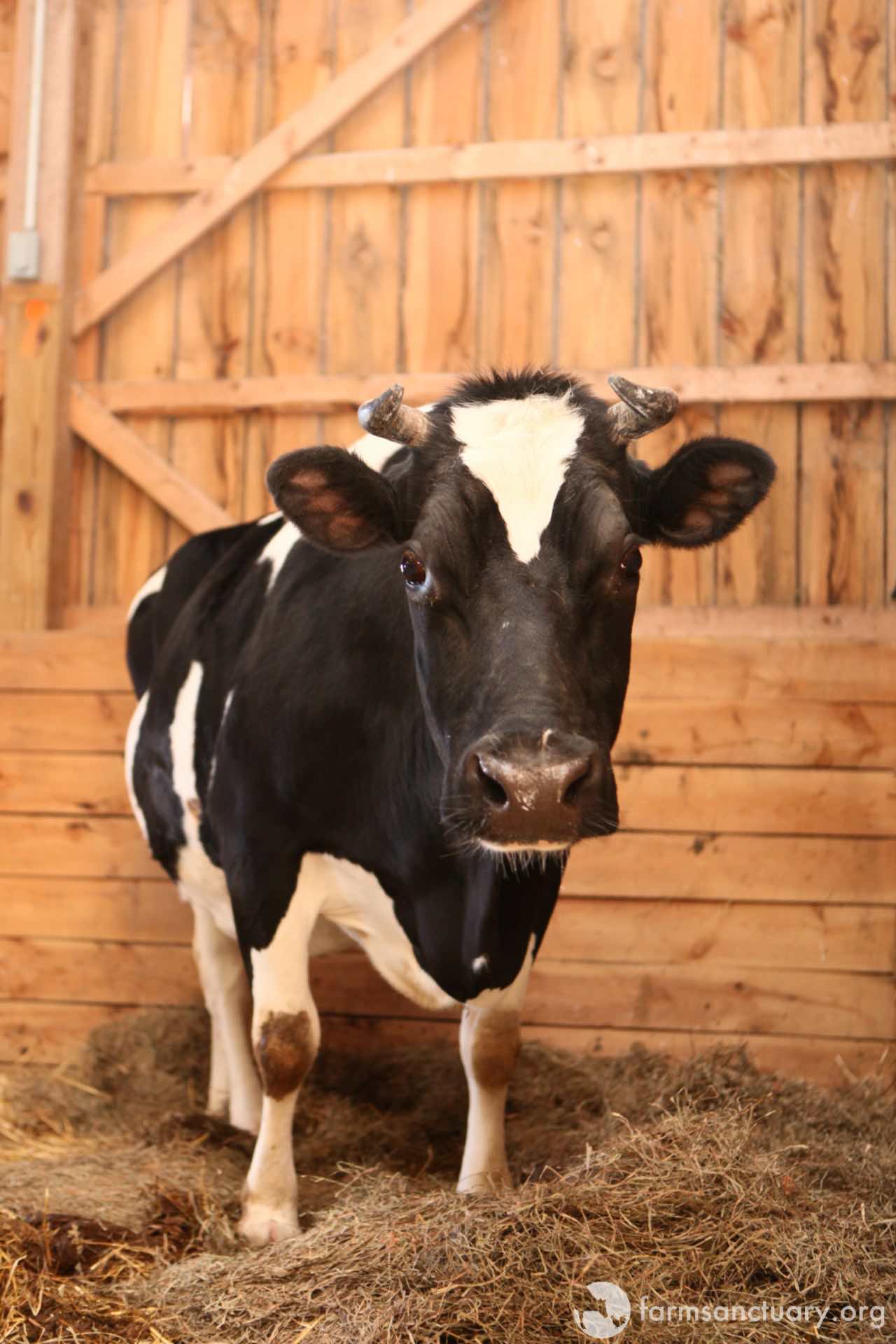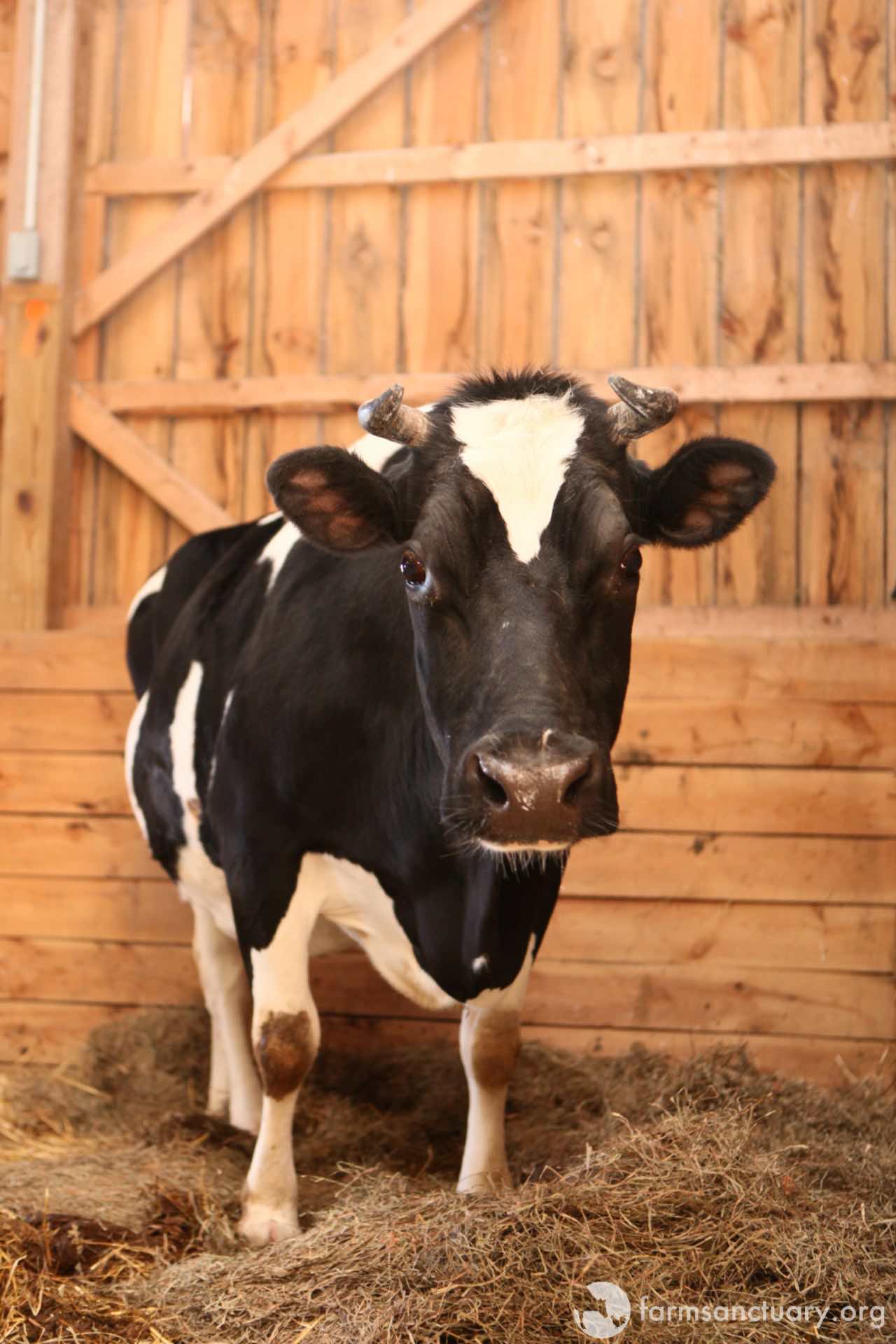 For more farm rescues, check out Pigcasso the pig.