Luna is a Bernese Mountain Dog from Norway. She's gained over 70k followers on Instagram in the short time she's been online. The Berner and her "hooman" Anette, consistently post cute pics of them on adventures. They're a pretty active pair, we follow them so we can vicariously live life outdoors.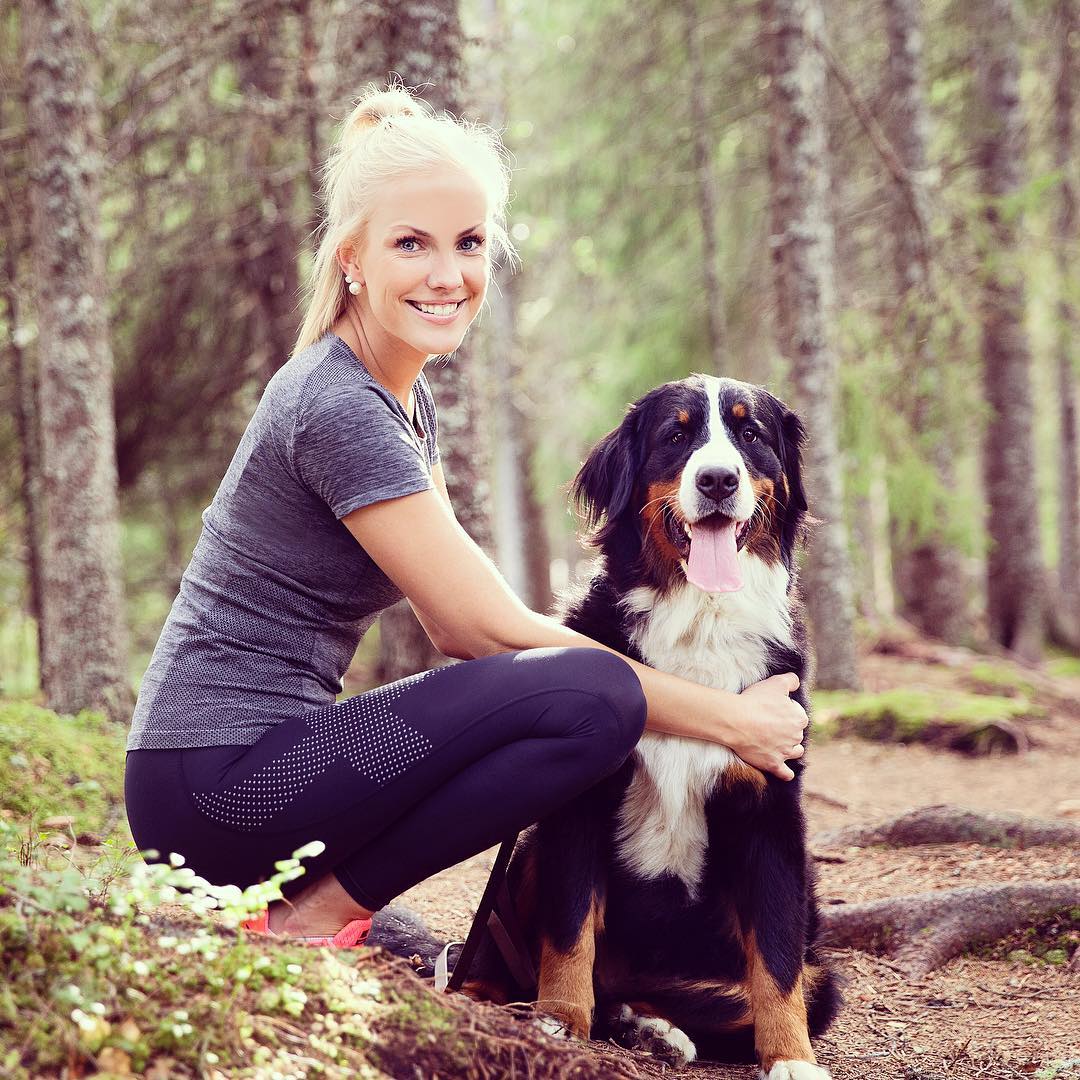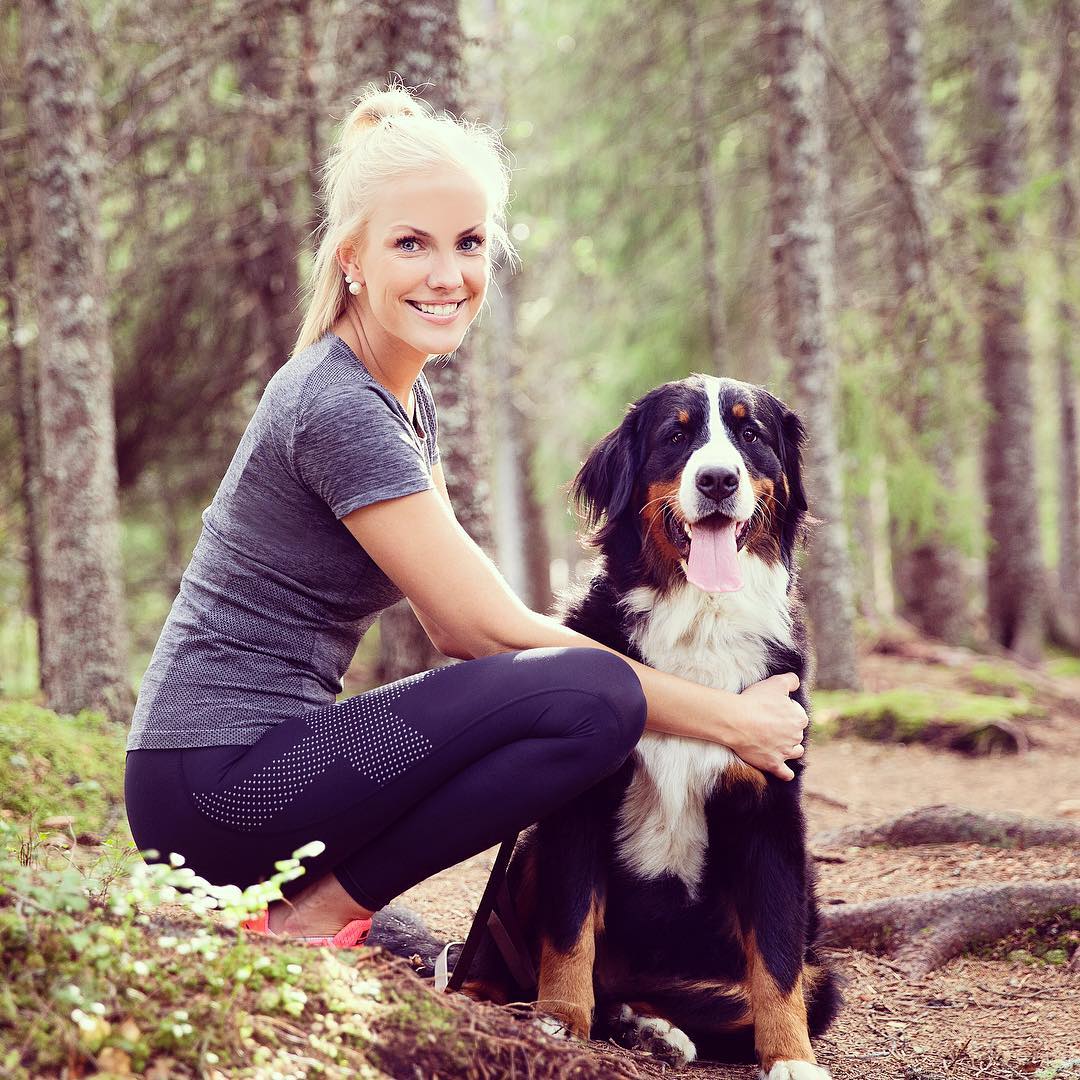 Luna uses her online celeb status to do sponsored posts. She's worked with Bully Bundles and e-Doggy Beds in the past.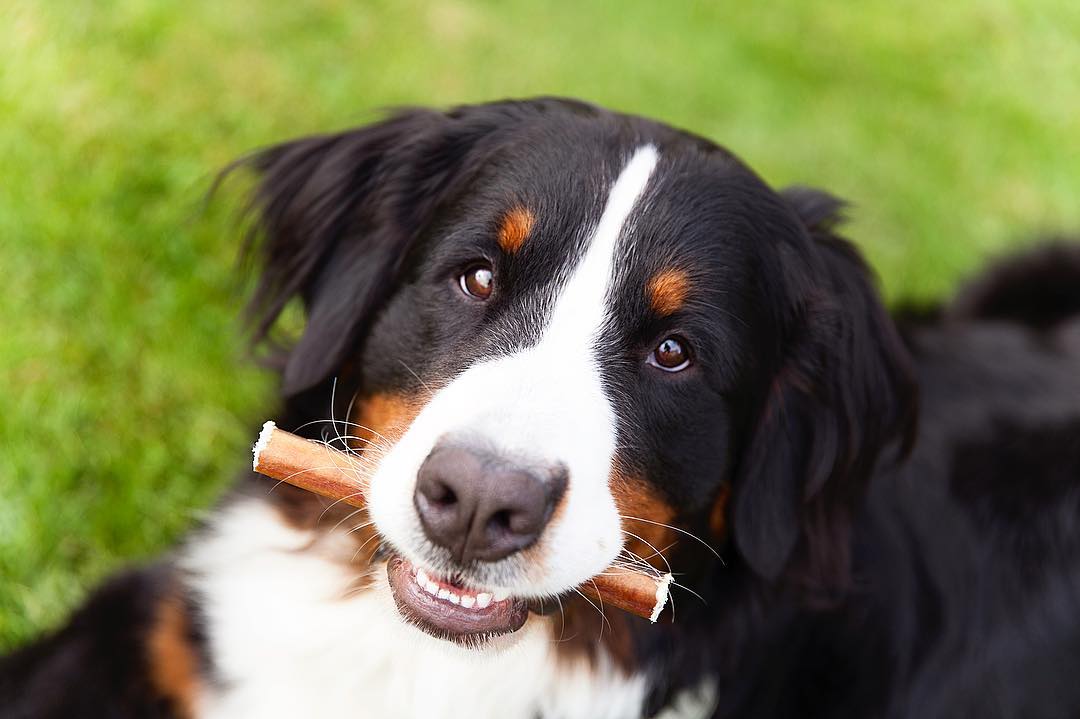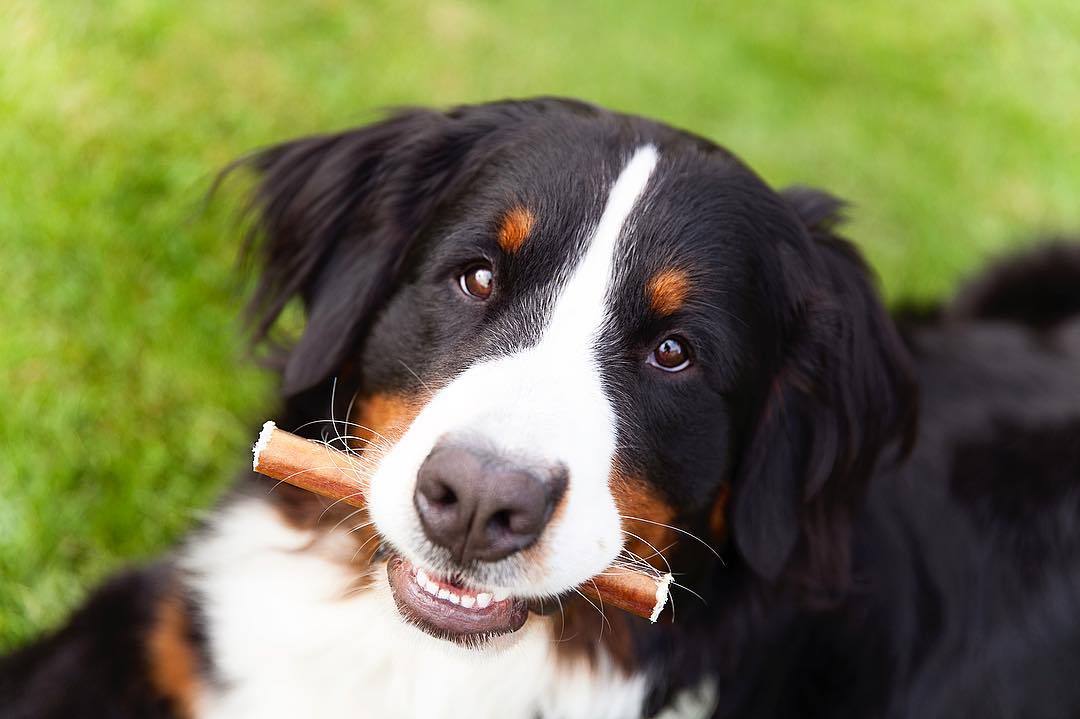 We think it's possible Luna had an altercation with a bird. Or possibly a deep seated fear of flying. The massive Bernese Mountain Dog is absolutely terrified of feathers. She could just be really, really ticklish, too.
The pair like to go cross-country skiing. Luna, true to her workin' dog roots, prefers to be out front doing the heavy lifting. She pulls her mom through the snow – an exercise routine we could definitely get behind.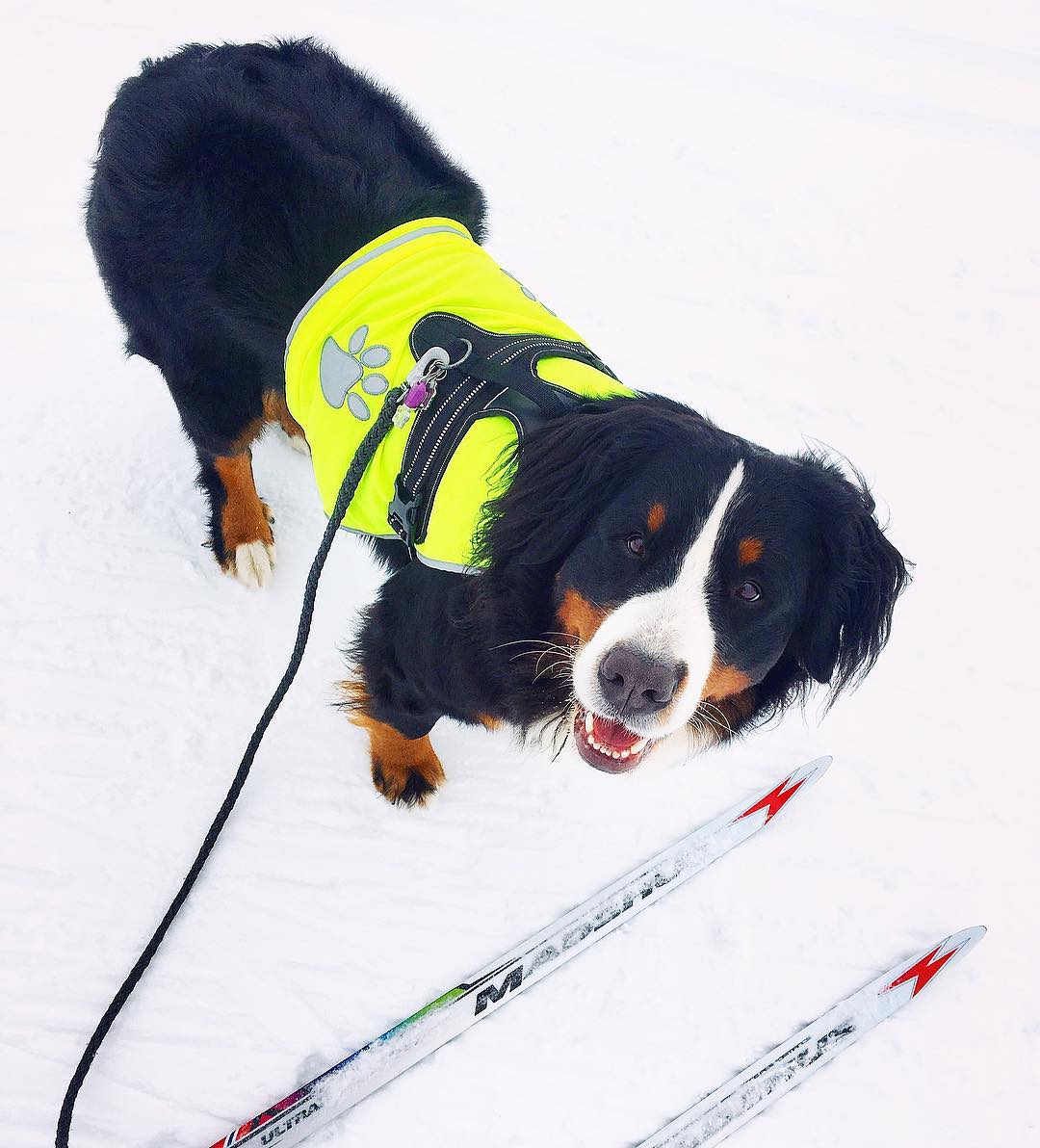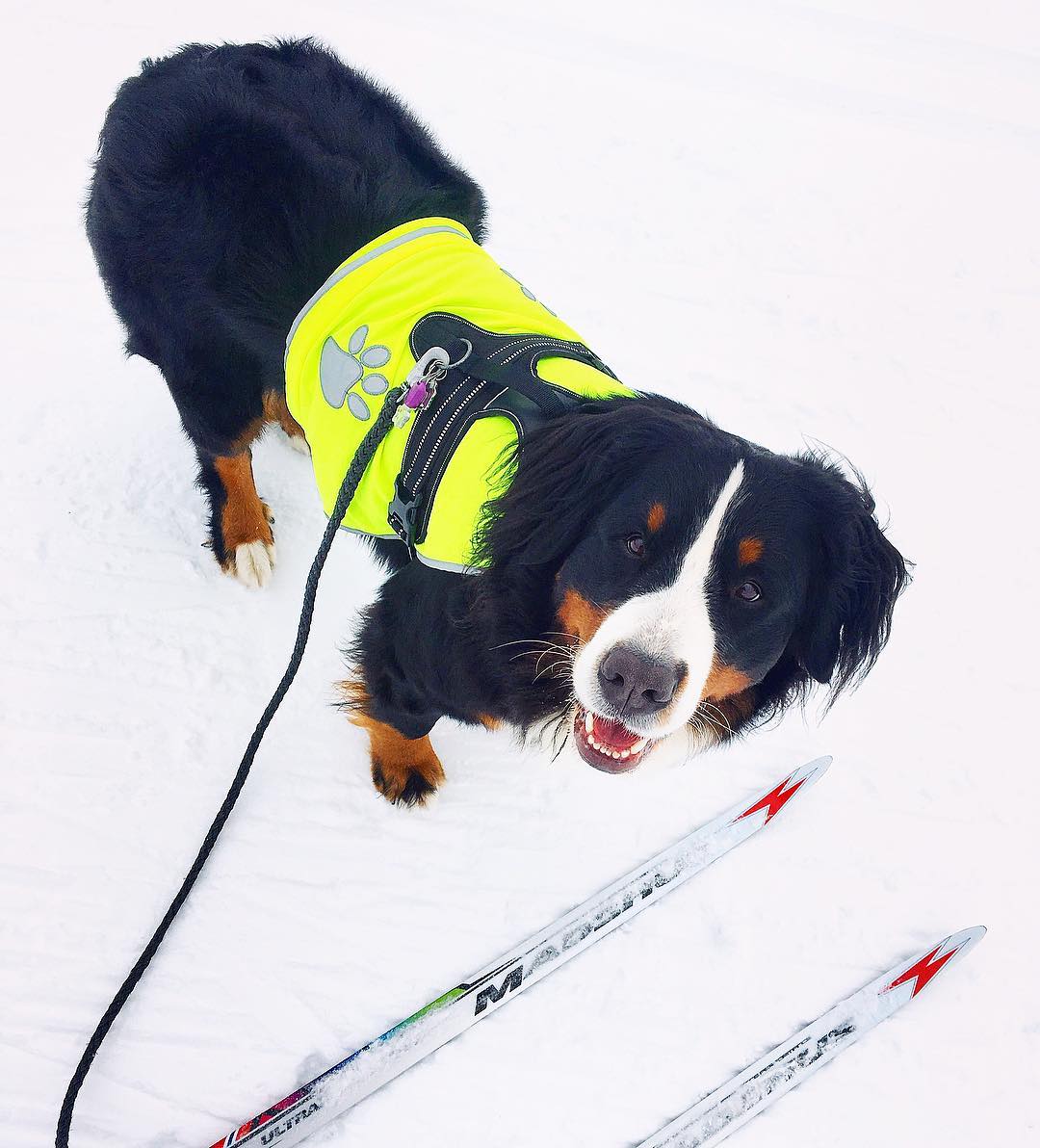 Luna's attracted the attention of canine based magazines. She's been featured in Norways Bernese Mountain Dog publication.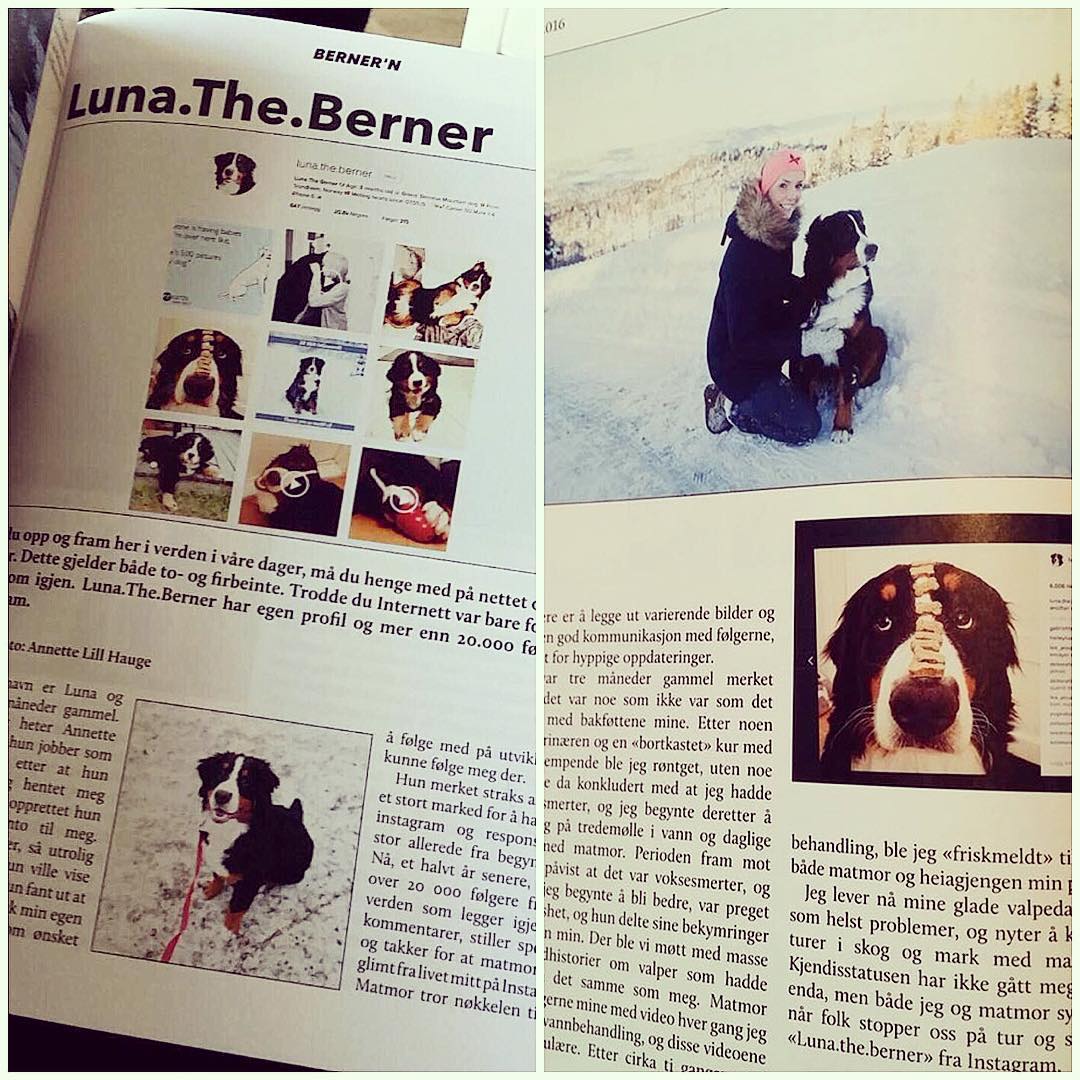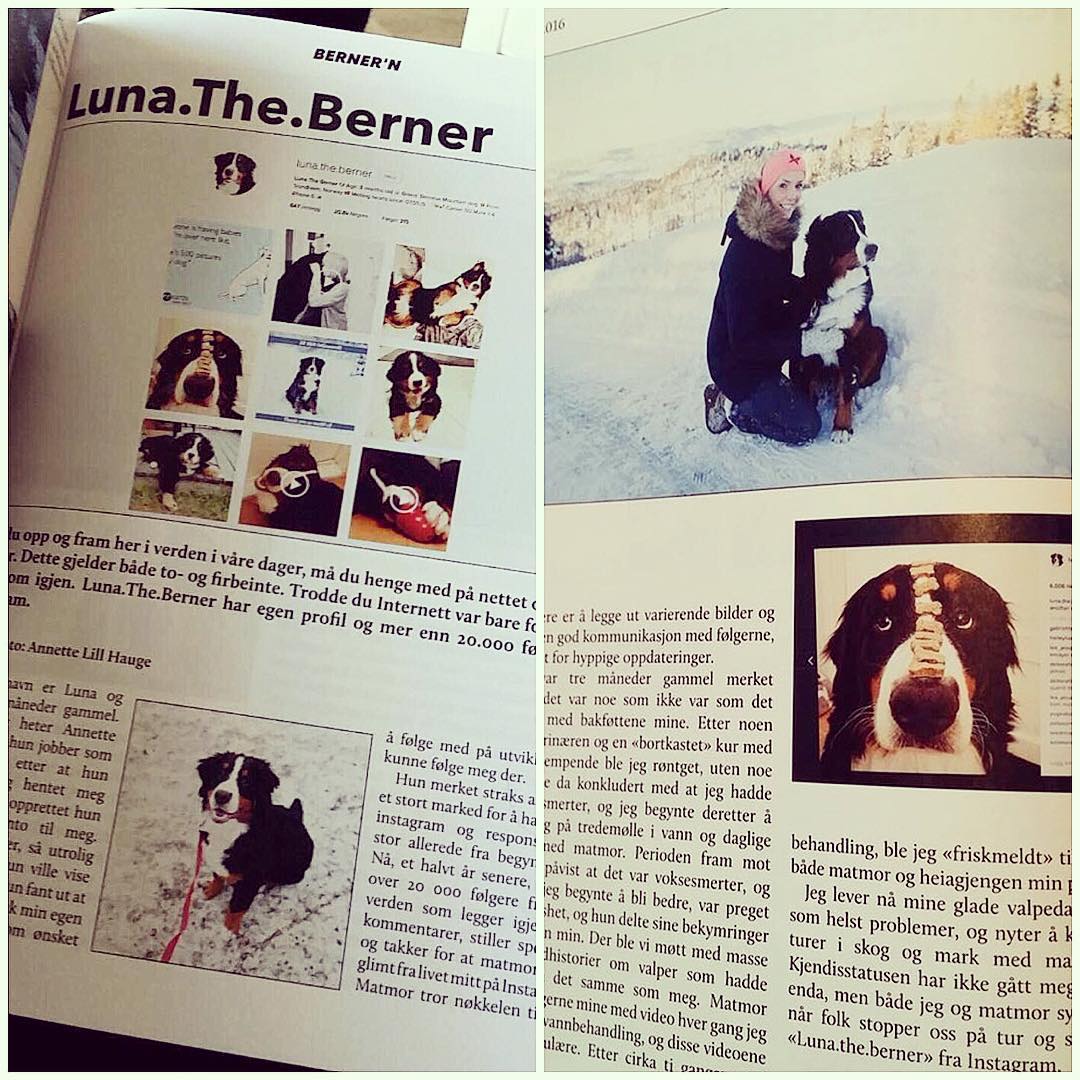 Luna faces the same struggles as all other millennials; the double-chin-surprise when you accidentally open your front facing camera.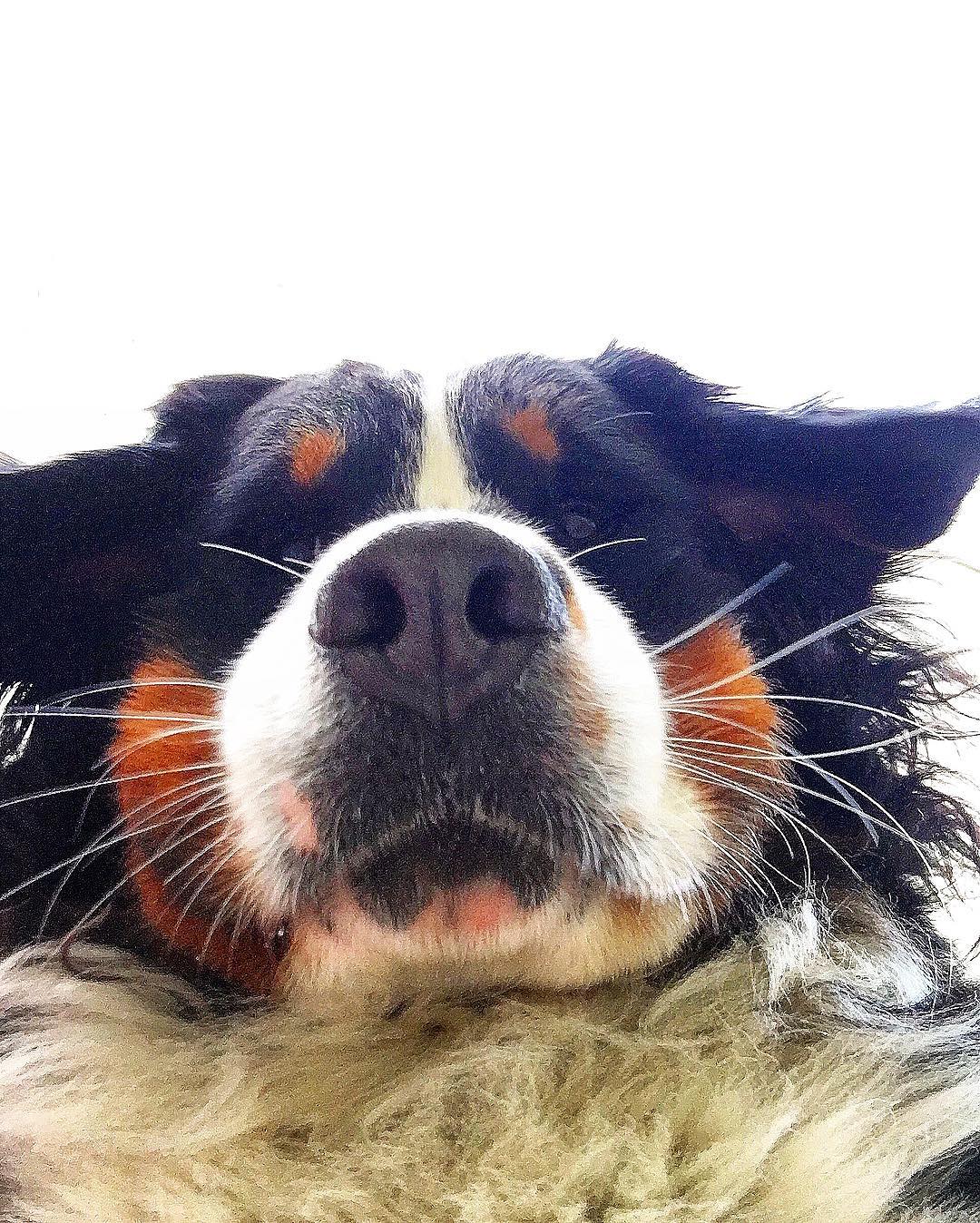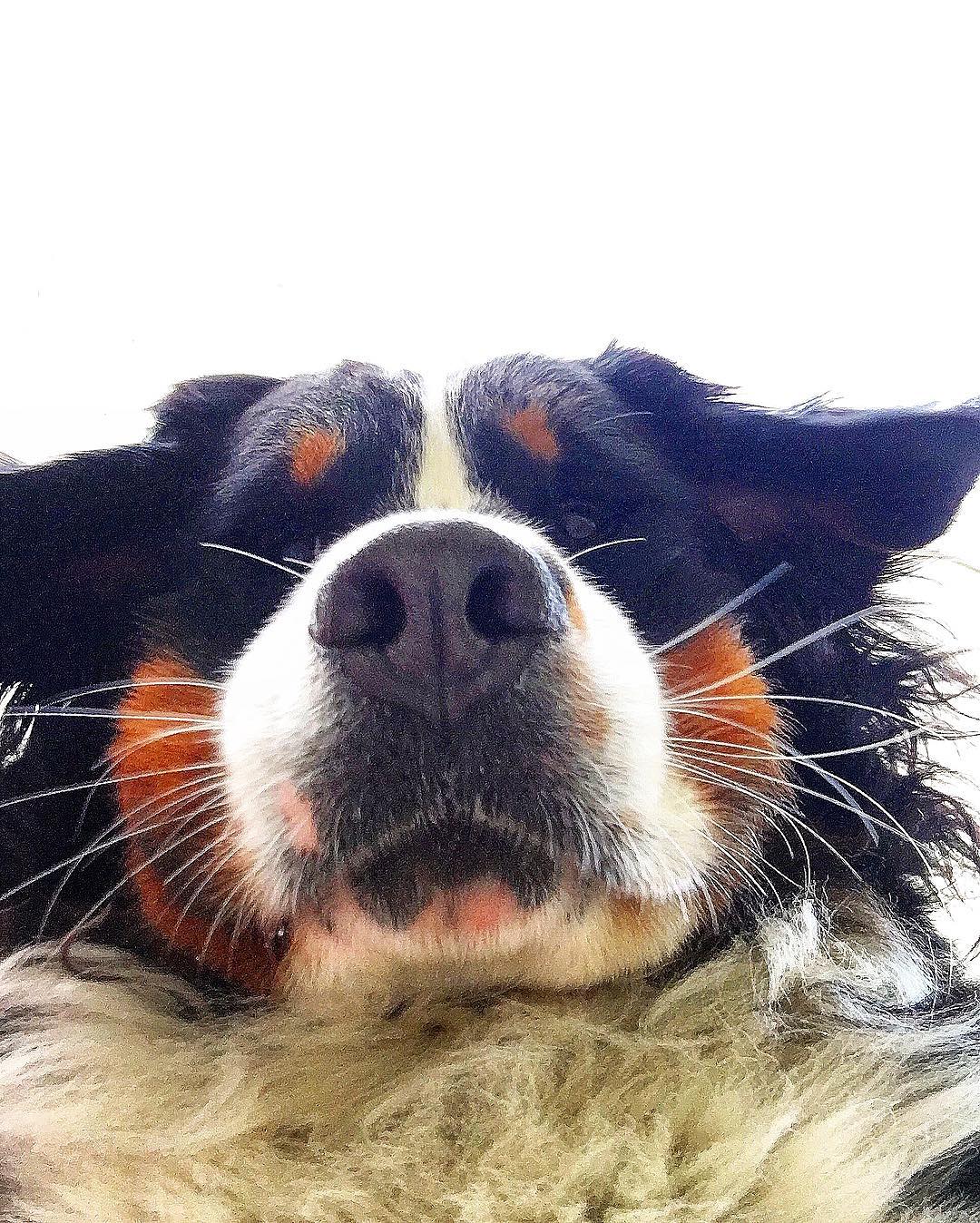 We have similar thought's on socializing. Regular Friday nights in with a bottle of wine for the win!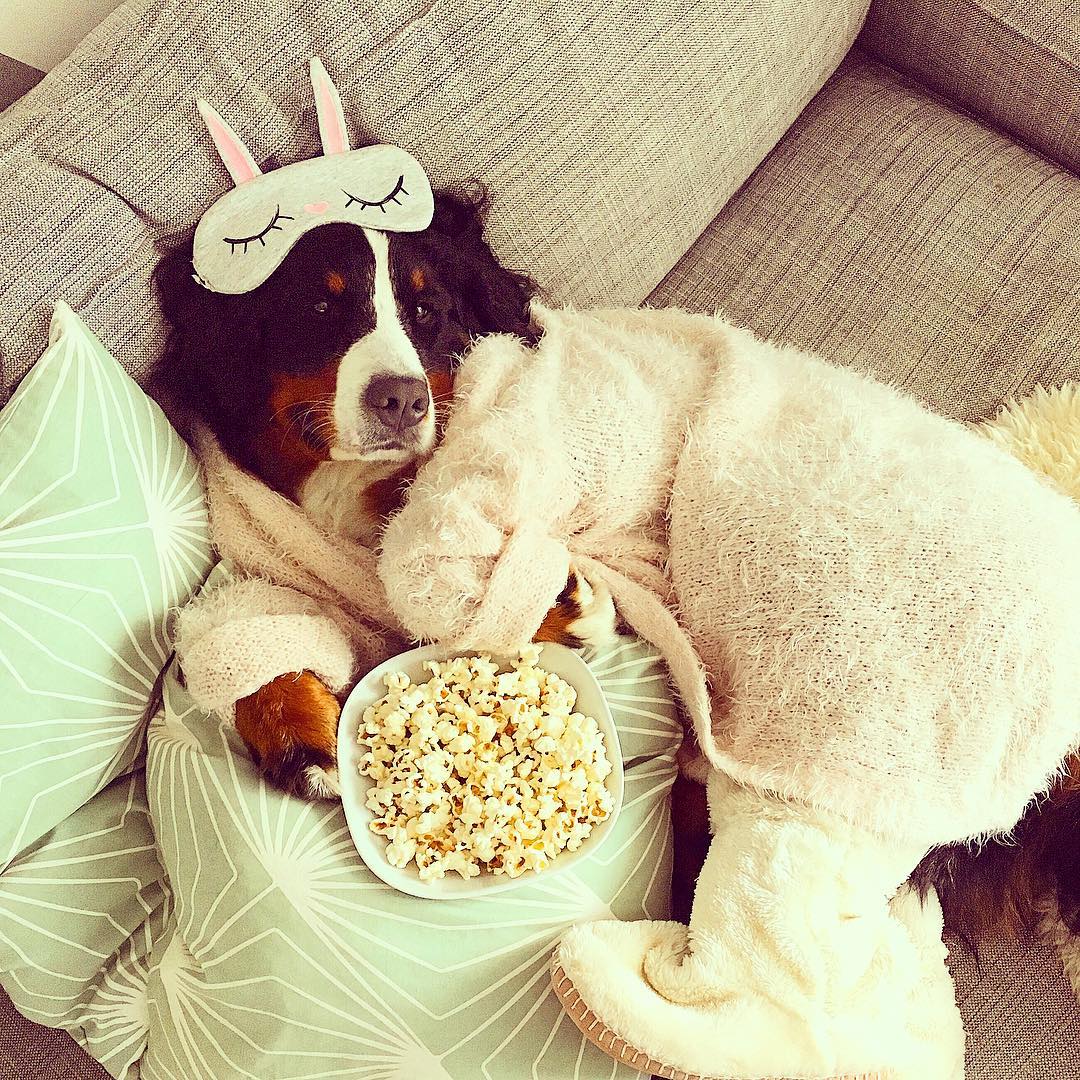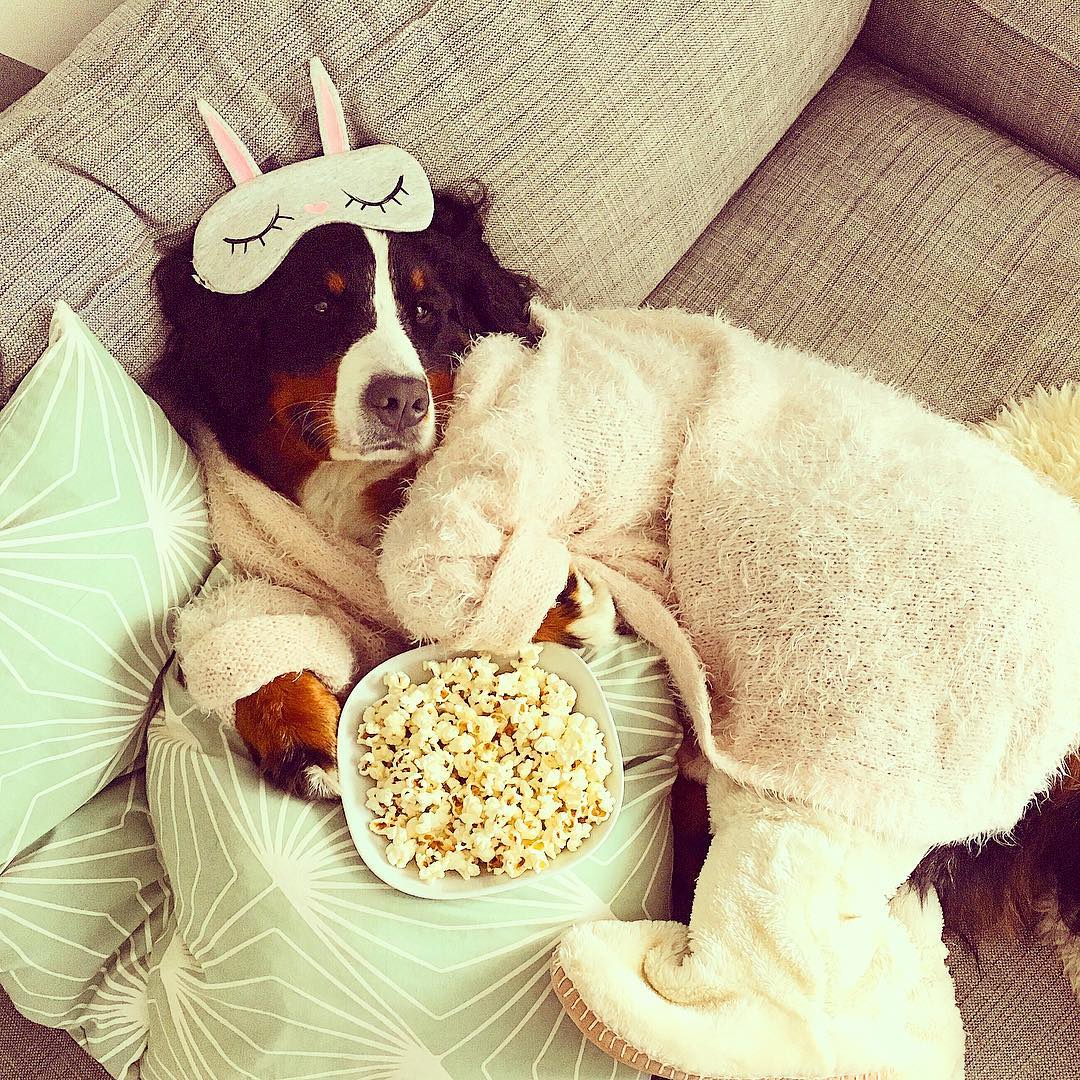 While she isn't much of a baker, she'd make a real cute housewife. We would marry you, Luna! Can someone make Real Housewives with dogs a reality, please?