Thanksgiving, known to most as our national holiday of giving thanks for what we have and fighting with our relatives around the kitchen table (whatever you do, don't bring up Trump with Uncle Frank). For some, it's also a great opportunity to embarrass their beloved furbabies.
Check out the best of Thanksgiving's haute couture below.
Ouiji the Bulldog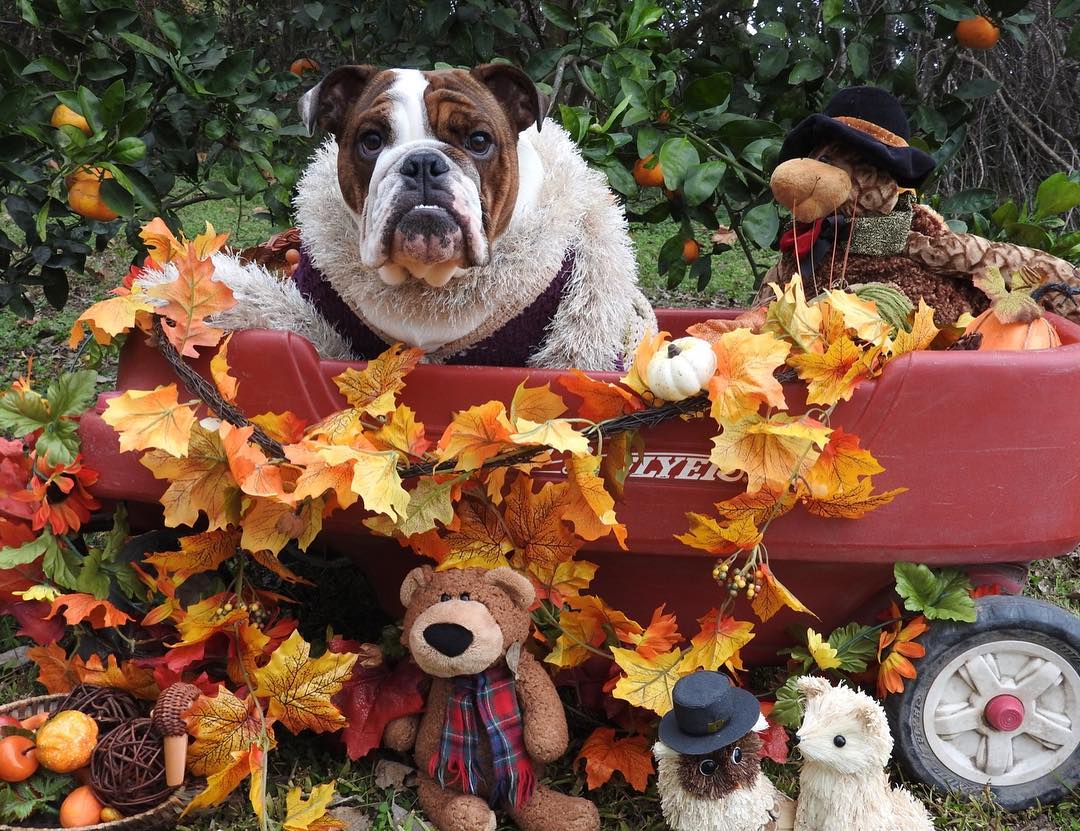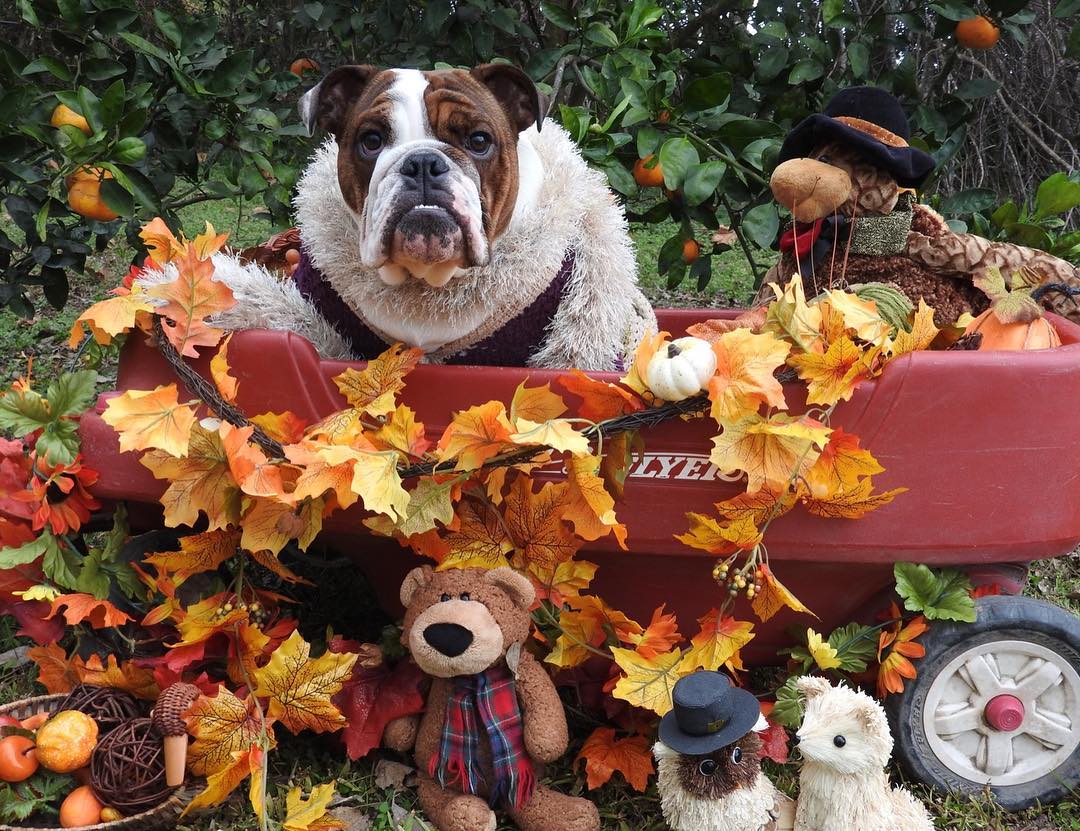 Lookin' fresh to death in a custom-made fur jacket, Ouiji was promised a turkey leg after this ridiculous photo shoot and has yet to see even a scoop of mashed potatoes. Heckin' outrageous!
Pete the Dachshund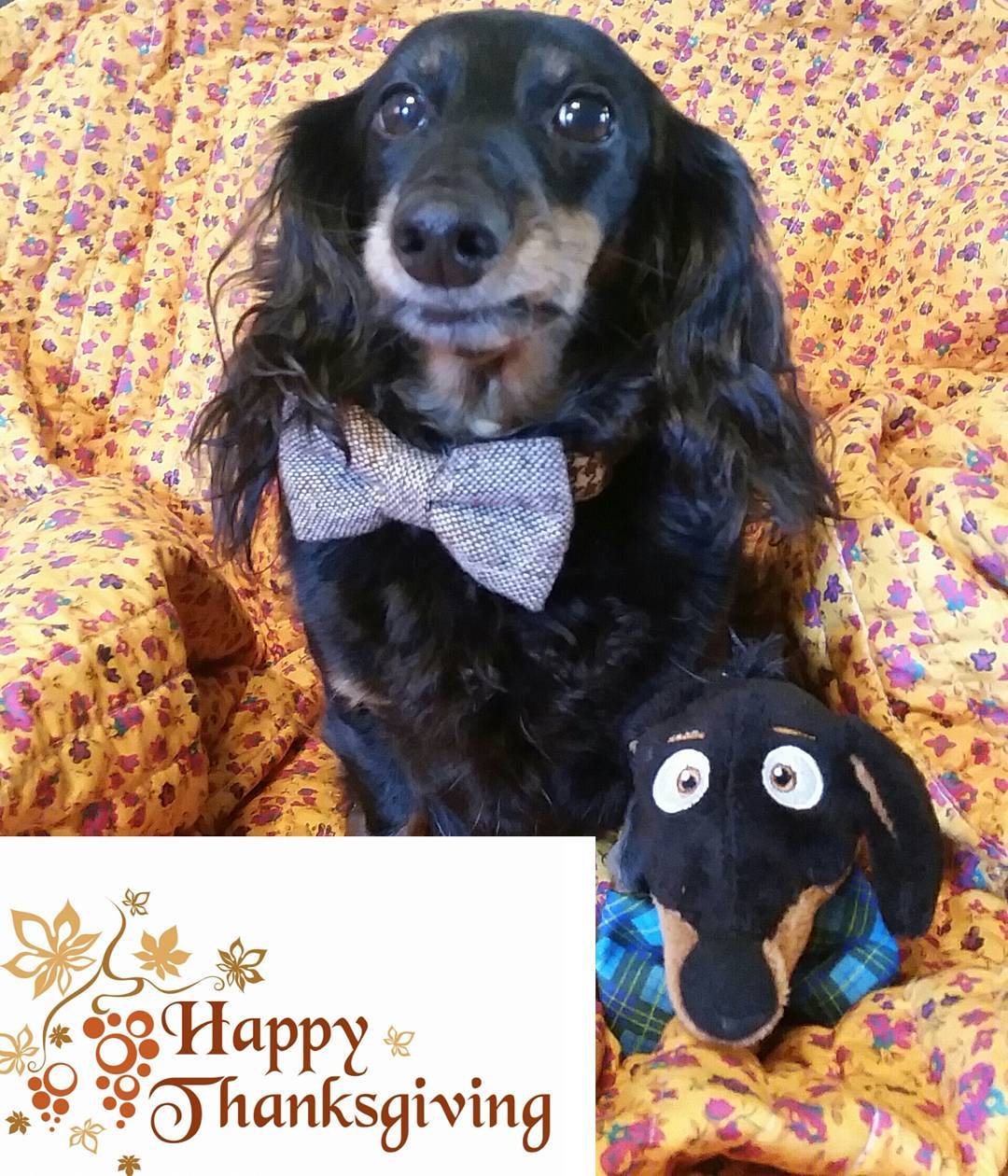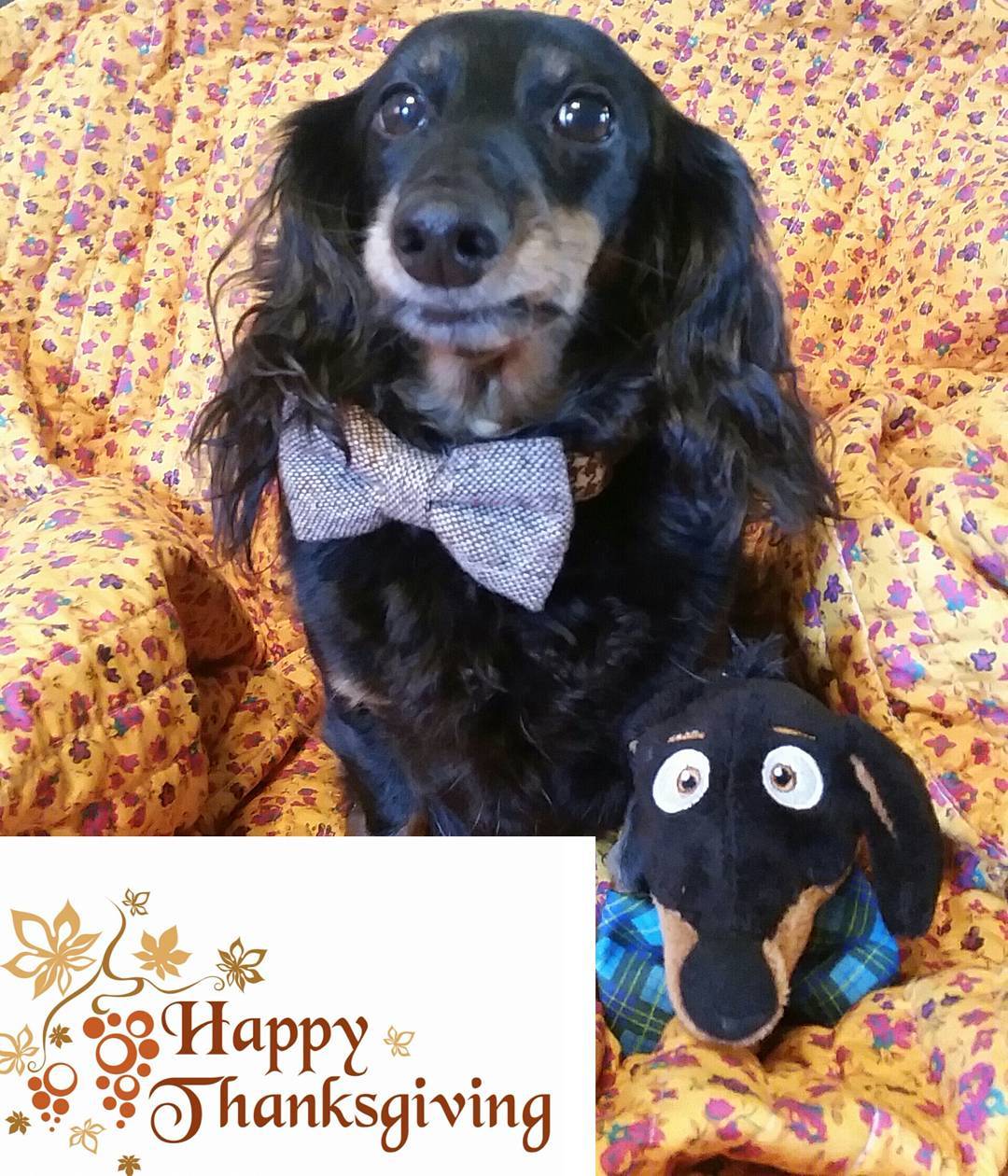 We're not sure what Pete's less impressed by – the bowtie he's forced to wear, or that they made his favourite stuffed animal wear one too. Don't leave your plates unattended around this wiener, revenge is a dish best served with turkey.
This very unimpressed looking dog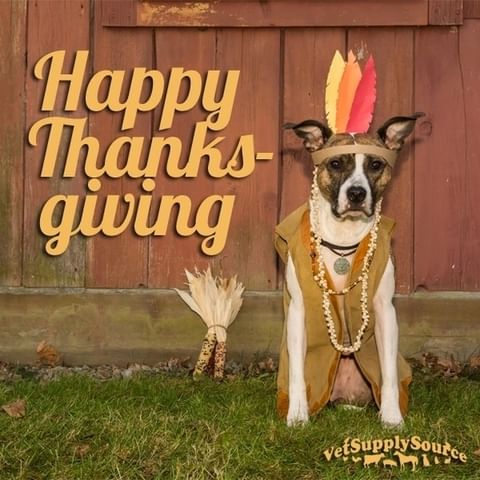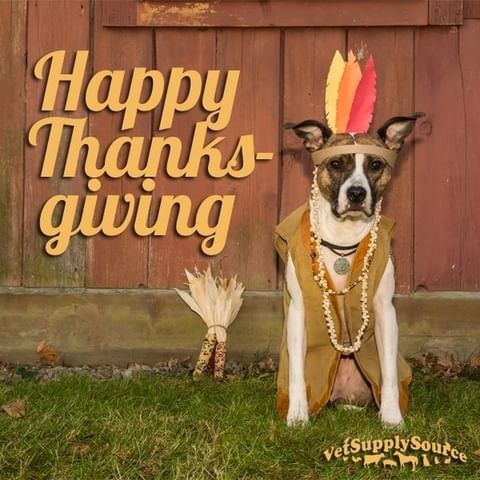 Did this pup get stopped on his way home from Woodstock? The paper headdress might say Thanksgiving, but that shell necklace says 1969.
Bowie the Cat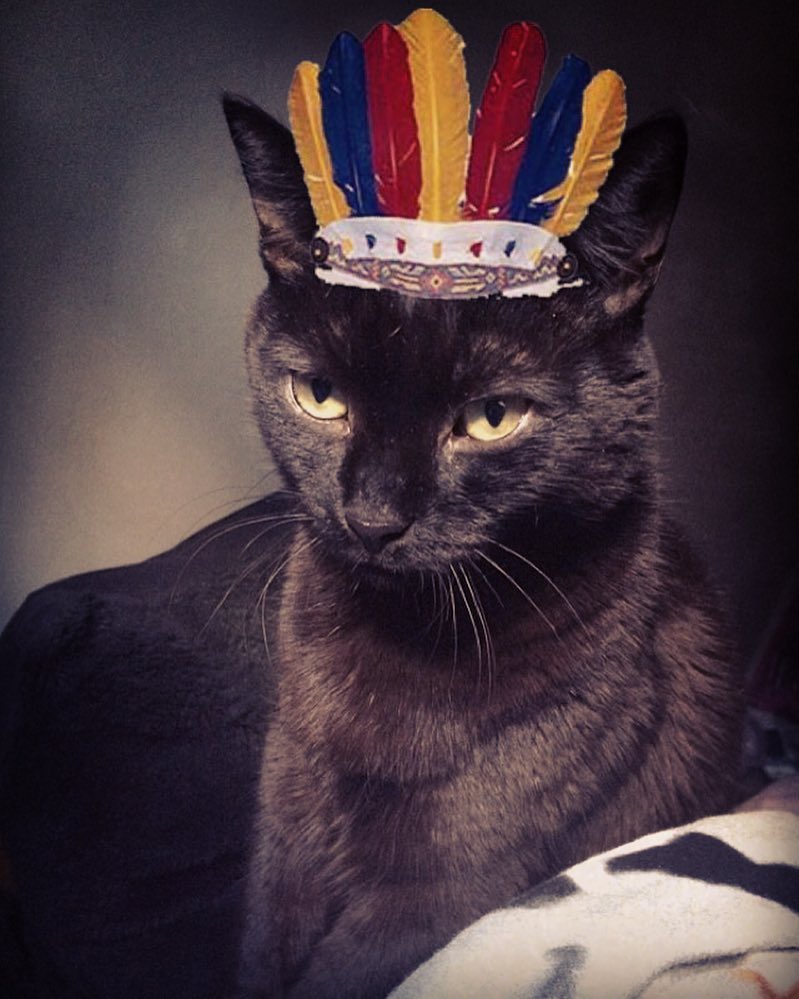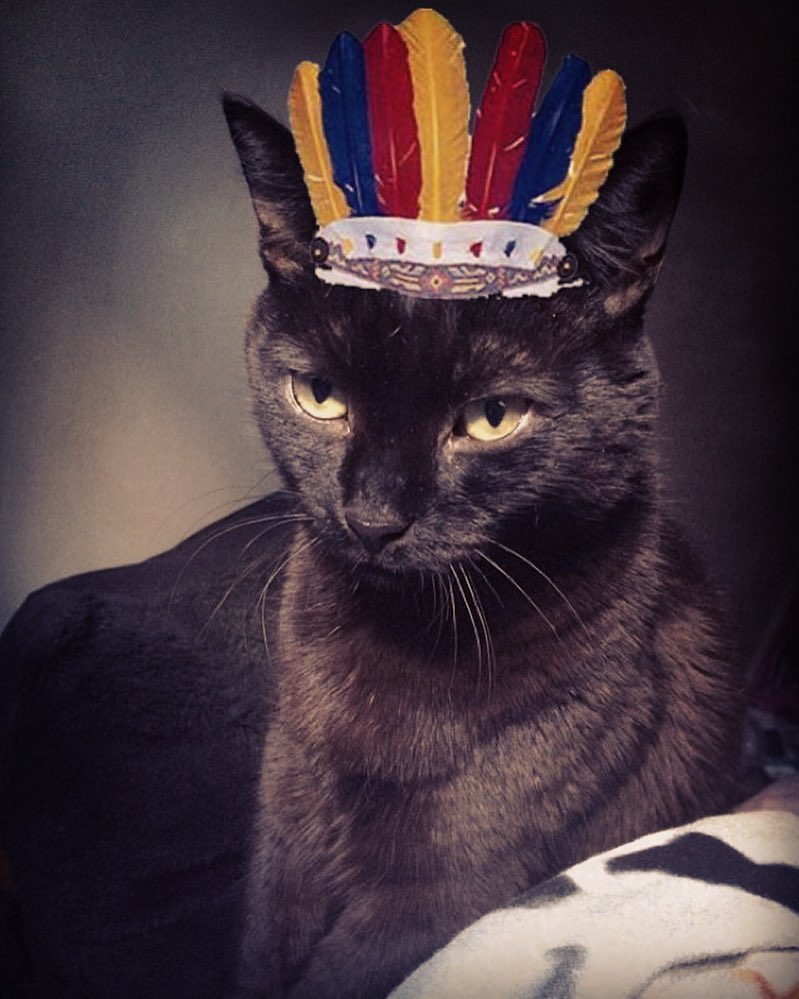 I know impressing a cat without a pawful of catnip can be near impossible, but Bowie takes apathy to another level. You can feel the animosity radiating from his fall feather headdress.
Nutmeg the Guinea Pig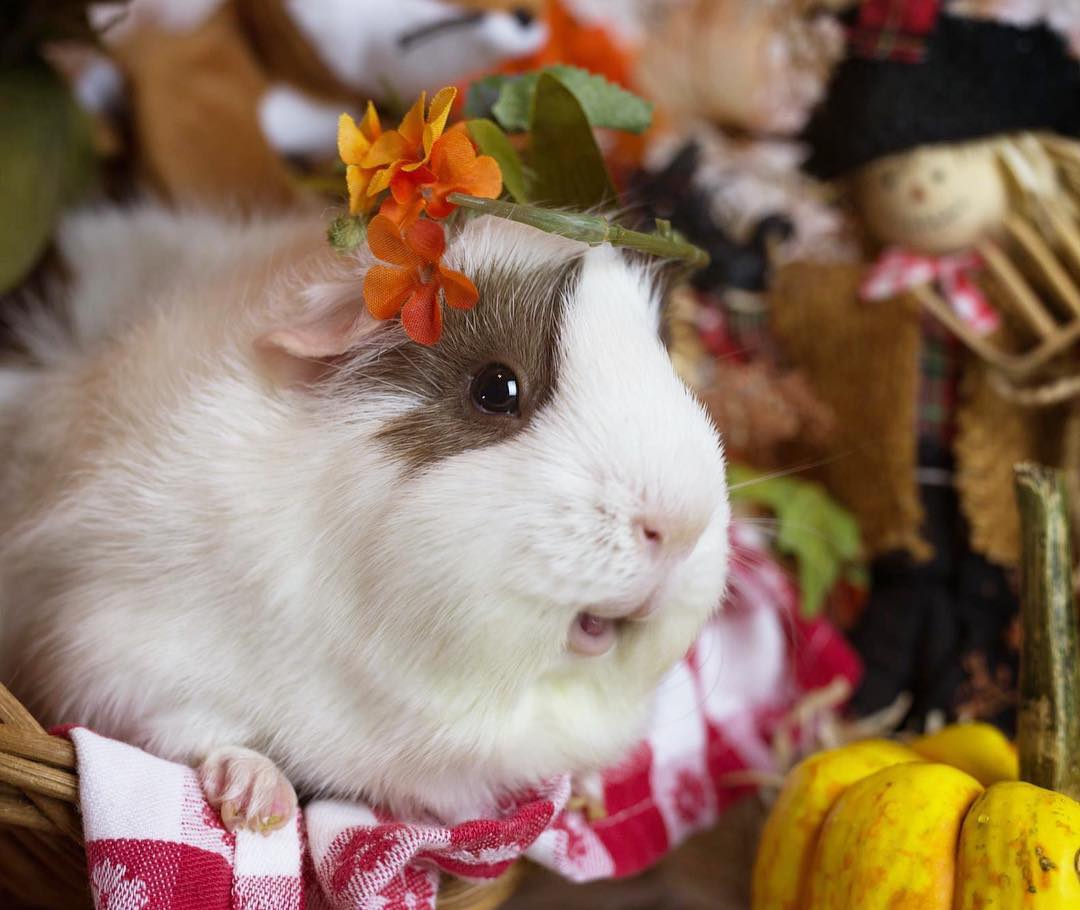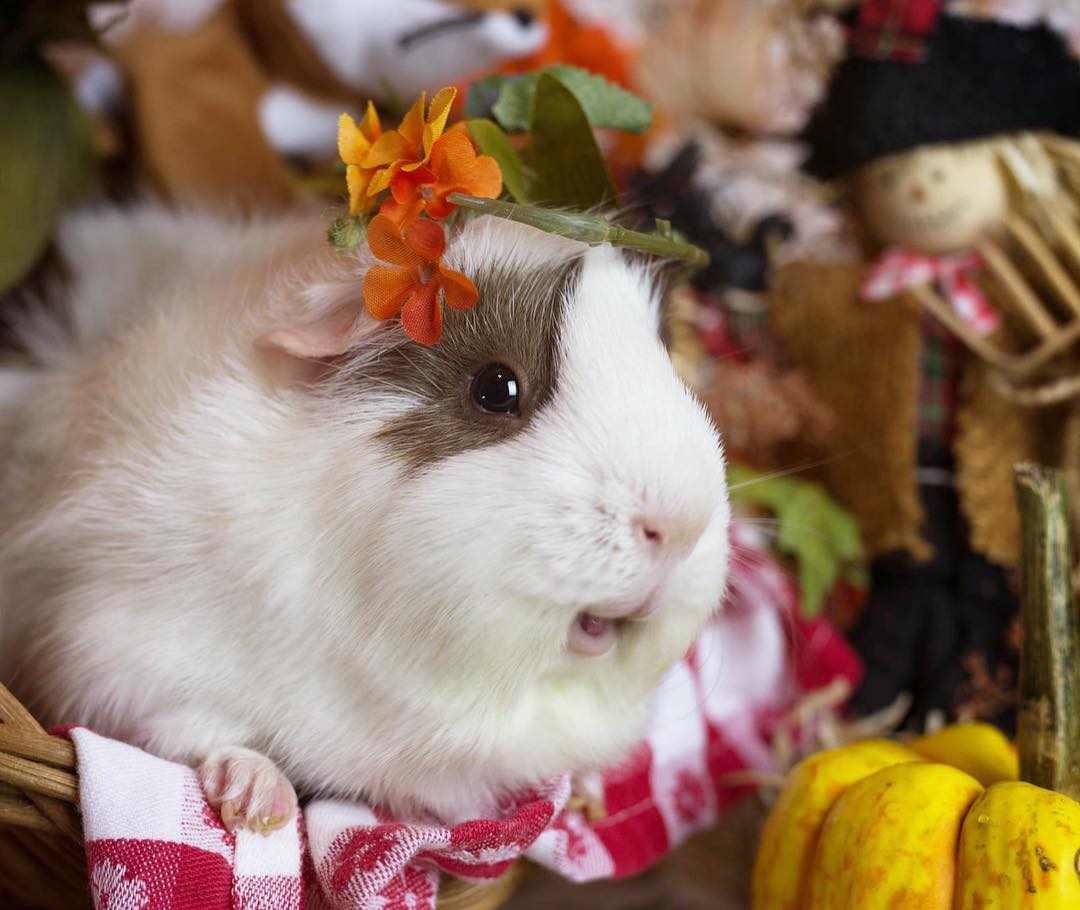 Check out this young pig lookin' fresh af in her Thanksgiving inspired flower crown. Thanksgiving = Fall Coachella for this bae.
Sasha All Around Good Dog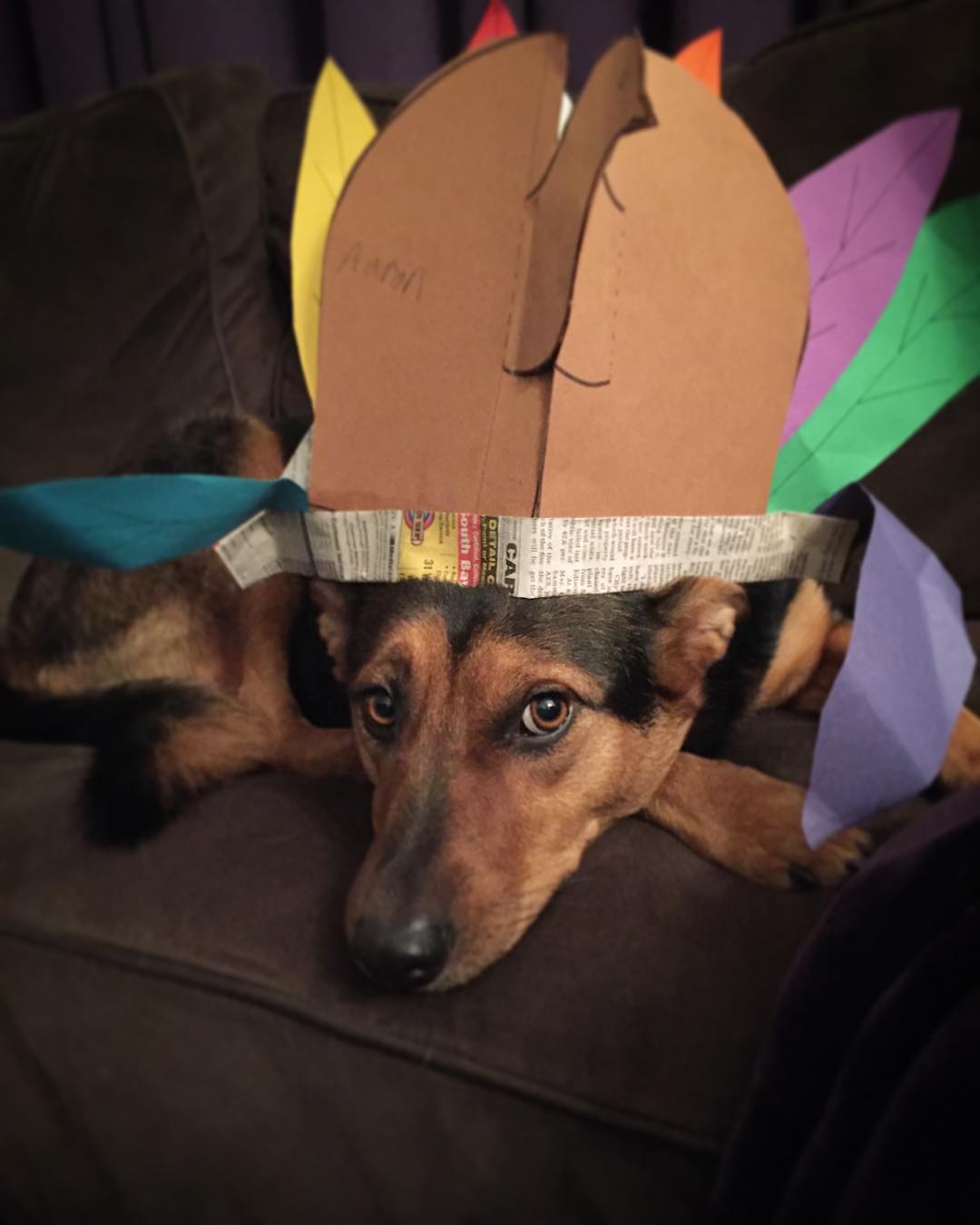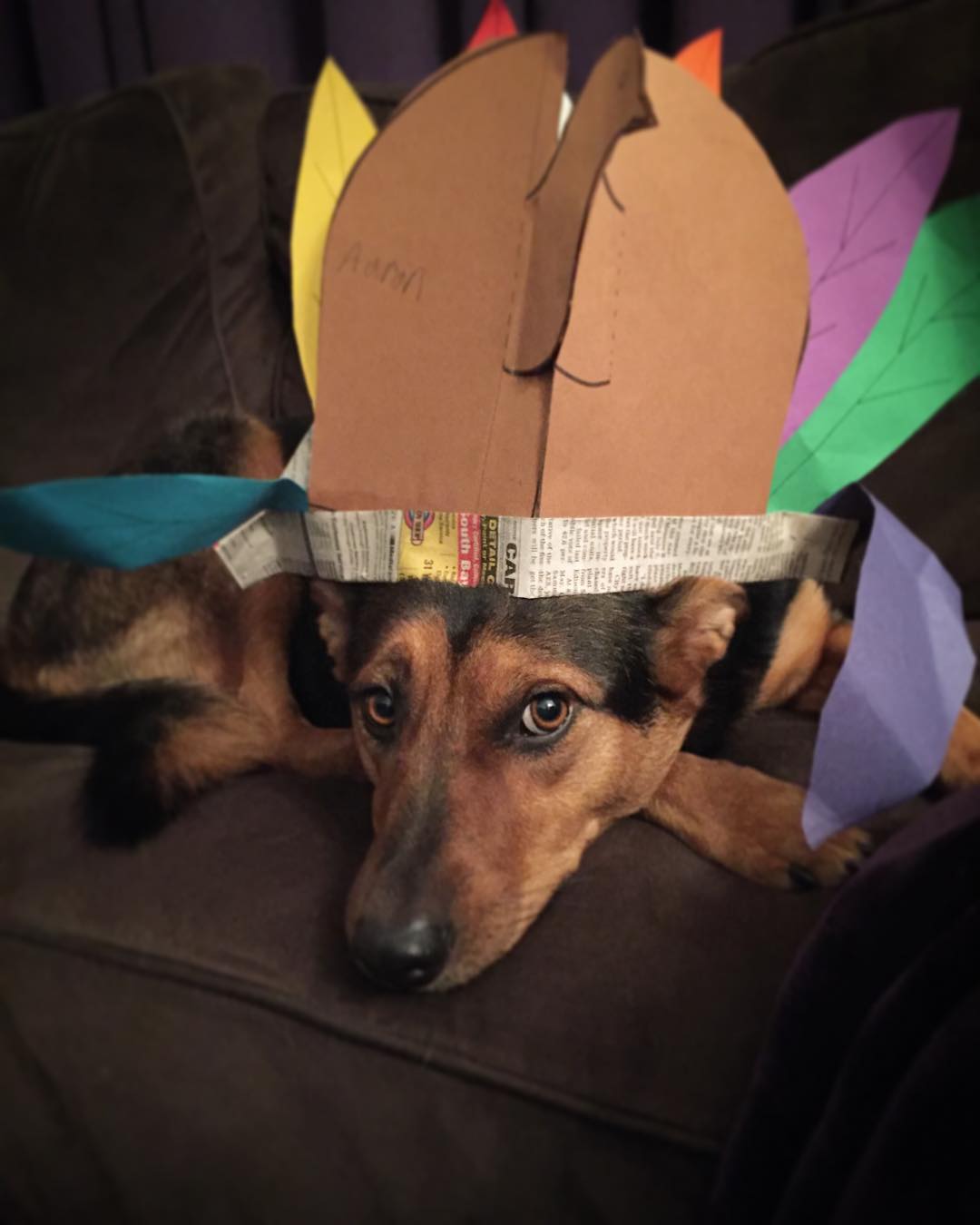 Sasha 10/10 for humoring her humans, 15/10 for rockin' that paper turkey hat like an absolute pro.
Golden Pilgrims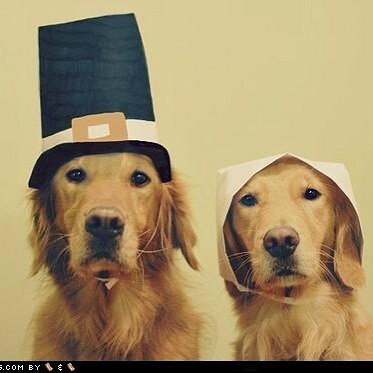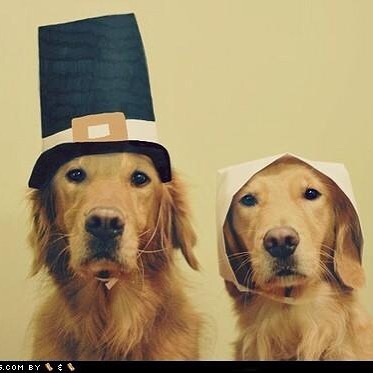 This stoic young pup-grim couple serving turkey-fresh fashion with style.
Belvedere the Brussels Griffon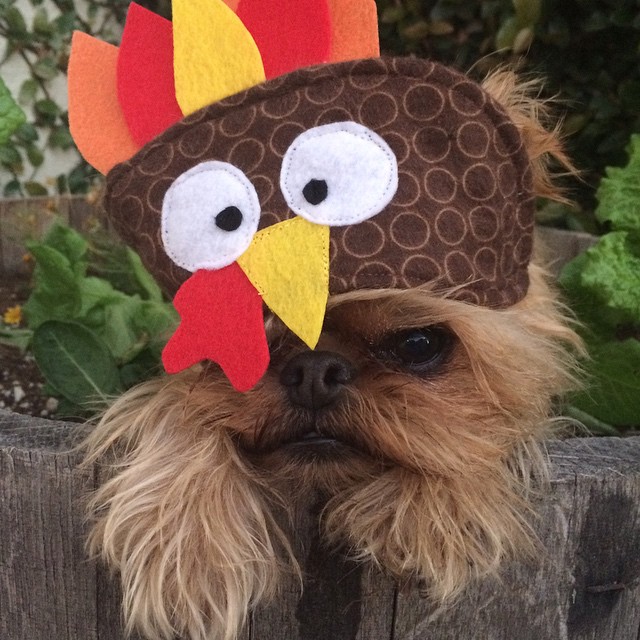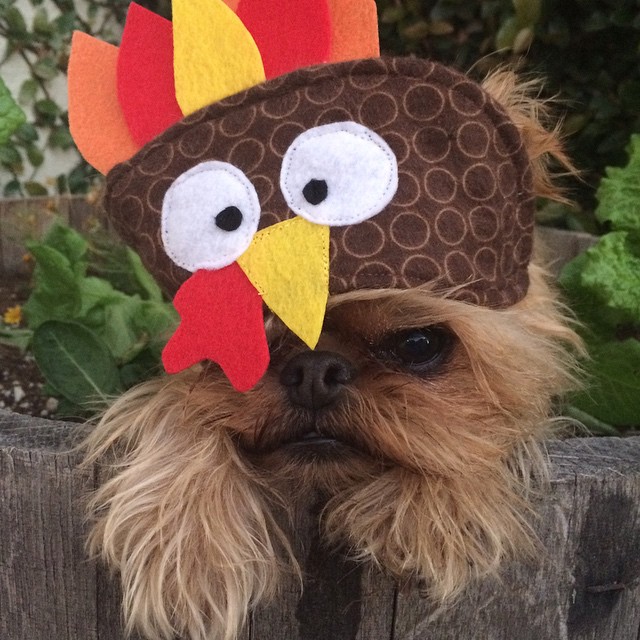 Belvedere's the height of pup-couture with this high fashion custom-made Thanksgiving inspired hat.
Winston the Persian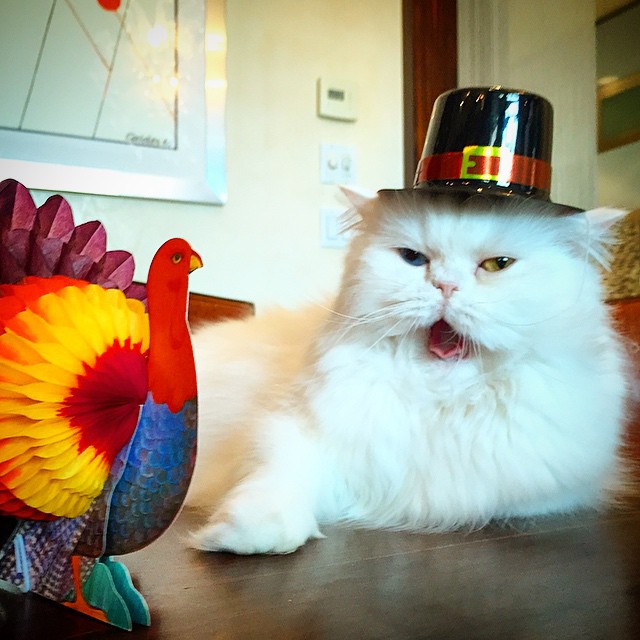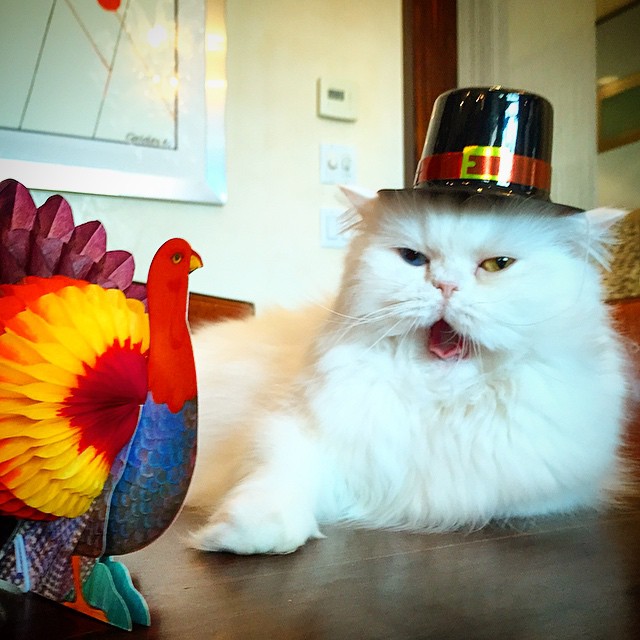 Here we have Winston the Persian Cat wearing an old classic, the plastic pilgrim hat. He's accessorized with a massive, white fur cloud. Stunning.
Winston the Bulldog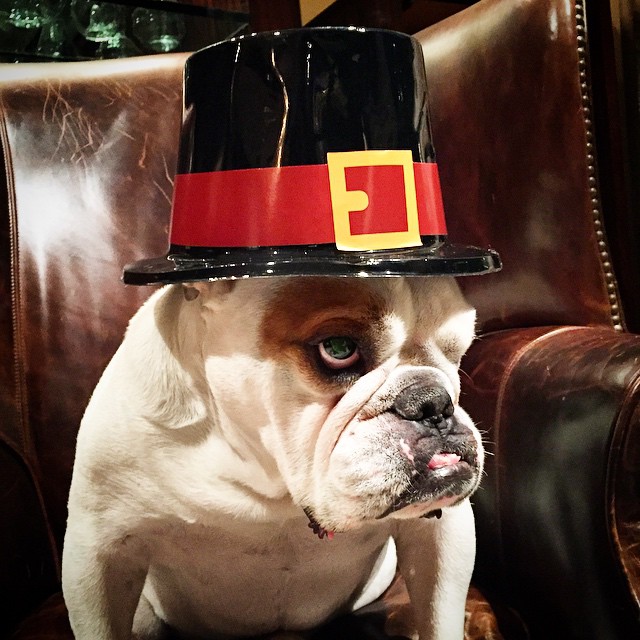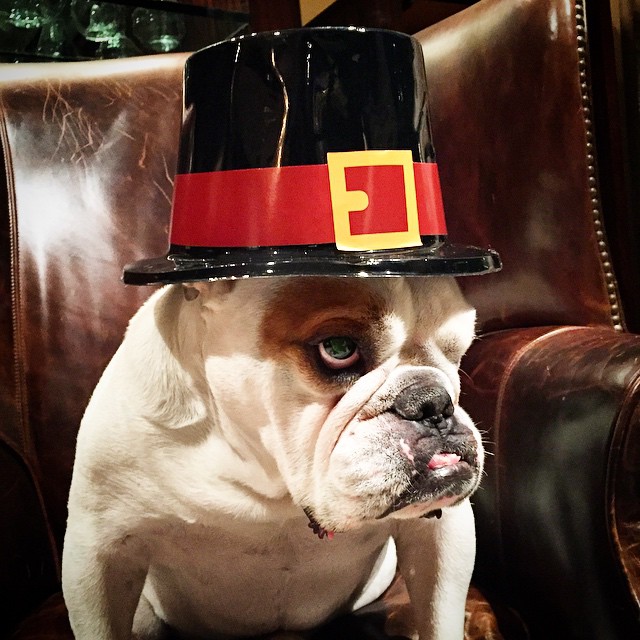 Winston the Bulldog's made a bold choice with the same, plastic pilgrim hat. He's accessorized with a sassy pout and winged brown eyeshadow.
Who wore it better?! Vote in the comments! #winstonvswinston