Christmas is an opportunity to spoil those we love and this woman is doing just that. Becca Drake wakes up every morning at 7:30am to start breakfast for her pug family of 30. The little puppies run around a large garden while she gets ready. After a homemade breakfast, around 8 pugs get taken out for walks, exercise, and fresh air. That's her day-to-day routine. However, this is Christmas, and Becca has dished out an additional £1,000 (~$1,200 USD) on presents and a meal of turkey and sausages.
Raising a single pug can be fairly expensive with each pug puppy costing $700 – $1,000 as well the additional health care this breed is known for.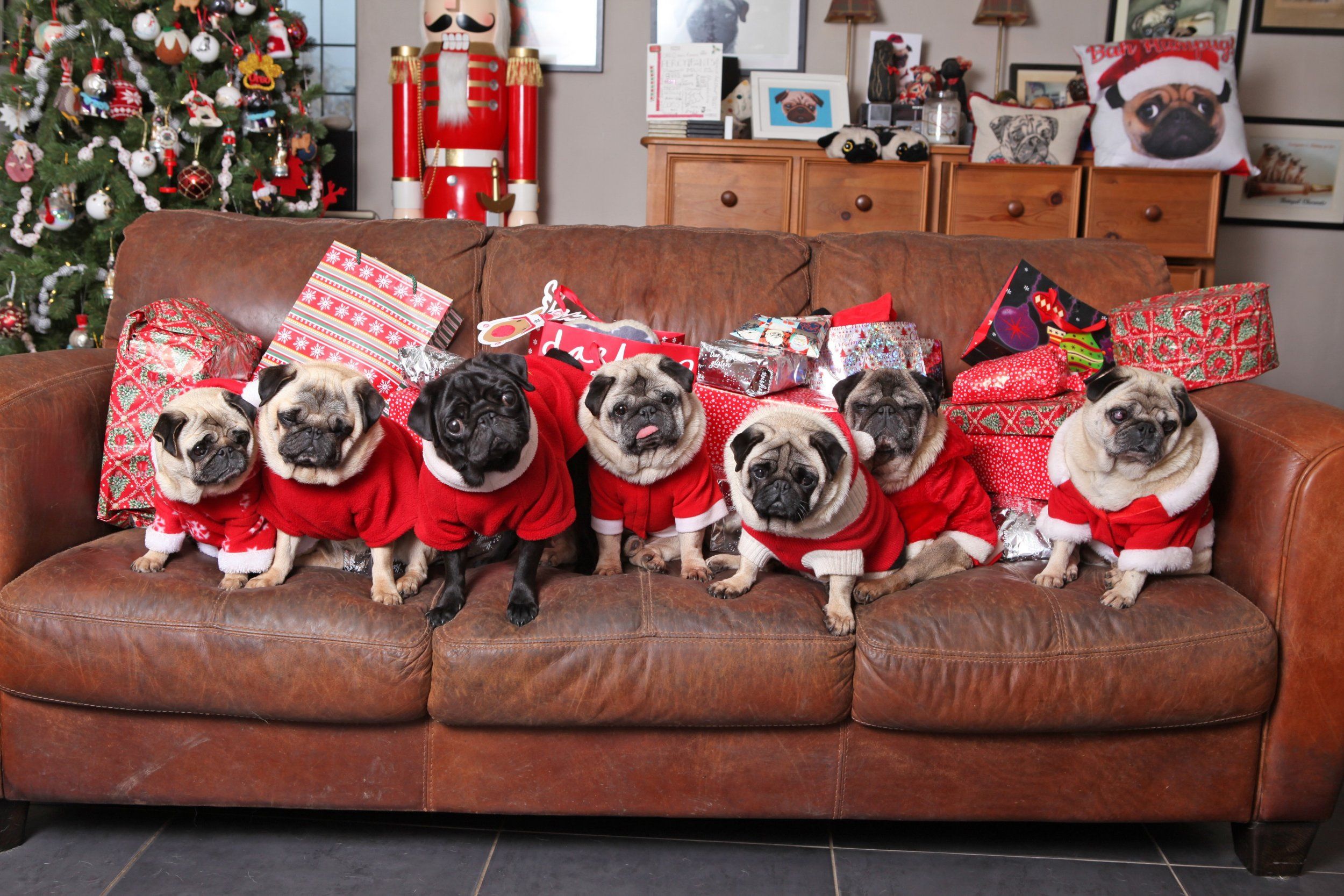 MONTHLY COST OF HER PUGS…
Vet bills: $1,000
Food: $450
Grooming: $250
Toys, clothes and accessories: $250
Raising 30 pugs can be demanding as you may have guessed. Becca, a former beauty therapist, has quit her job and now sells her designer handbags and jewelry in order to care for the pug family.
In addition to support from her family, Becca is also trying to crowdfund through her GoFundMe Page. You can access the page here to help support the pugs.