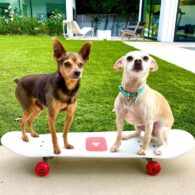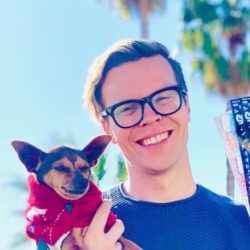 Birthday
July 17, 1980 (43)
Matt Slays, born Matt Yoakum, an American YouTuber, content creator, social media influencer, and musician. Initially embarking on a career in the music industry, Slays found considerable success as a content creator, and together with his wife Rebecca Zamolo, has cultivated a massive following through a range of popular digital content.
Matt's proficiency in music was his initial passport to the entertainment industry. However, he gained significant visibility through his content creation career on the collaborative YouTube channel The Matt & Rebecca channel. Matt's innovative content, from thrilling challenges to DIY videos and pranks, not only showcased his creativity but also his adaptability. His proficiency in creating engaging content earned him an impressive fanbase. One of the hallmarks of his content creation career was The Game Master series, which became a fan favorite. Furthermore, his self-titled channel Matt Slays, further added to his online presence, providing a platform for his music and various vlogs.
In his journey, Matt has engaged in numerous collaborations with other notable figures, both in the digital space and the traditional entertainment industry. Some significant collaborations include those with prominent YouTubers like JoJo Siwa, Chad Wild Clay, and Vy Qwaint. Additionally, he has worked with Rebecca's cousin Maddie Gray, singer Kurt Hugo Schneider, and Beatrice Mumblesteen, a character portrayed by Rebecca, bringing a dynamic range of content to his followers.
Throughout his digital career, Matt's efforts have not gone unnoticed. In 2019, he was part of the team that won the "YouTuber of the Year" award at the 11th Annual Shorty Awards, a testament to his and Rebecca's collaborative efforts. Additionally, he was part of the team that won the Best in People's Choice award for "The Game Master Network App" at the 25th Annual Webby Awards in 2021.
Outside of his career, Matt's compassion extends to his pets and animal welfare initiatives. He is an owner of two adorable rescue dogs, Peanut and Blackjack, who often feature in his and Rebecca's videos. Additionally, he uses his platform to support organizations like Wags and Walks, promoting responsible pet ownership and advocating for pet adoption. Thus, Matt Slays continues to juggle the responsibilities of his digital career while maintaining his commitment to promoting animal welfare, showcasing the diverse dimensions of his personality to his audience.