If you've been on the internet in the last year or so, you've probably stumbled across this epic viral video of an average day in the life of Mr Bentley and Brad Friesen. If you haven't seen it, try not to let your jaw drop too far.
Bradley Friesen is a helicopter pilot based out of Vancouver, BC. He gradually began introducing Bentley to the helicopter in 2015, starting slowly he used to have the bulldog jump in when he turned the engine on without taking off. It wasn't long, however, until Mr Bentley @mrbentley_thedog was riding shotgun as Friesen's honorary co-pilot and sidekick.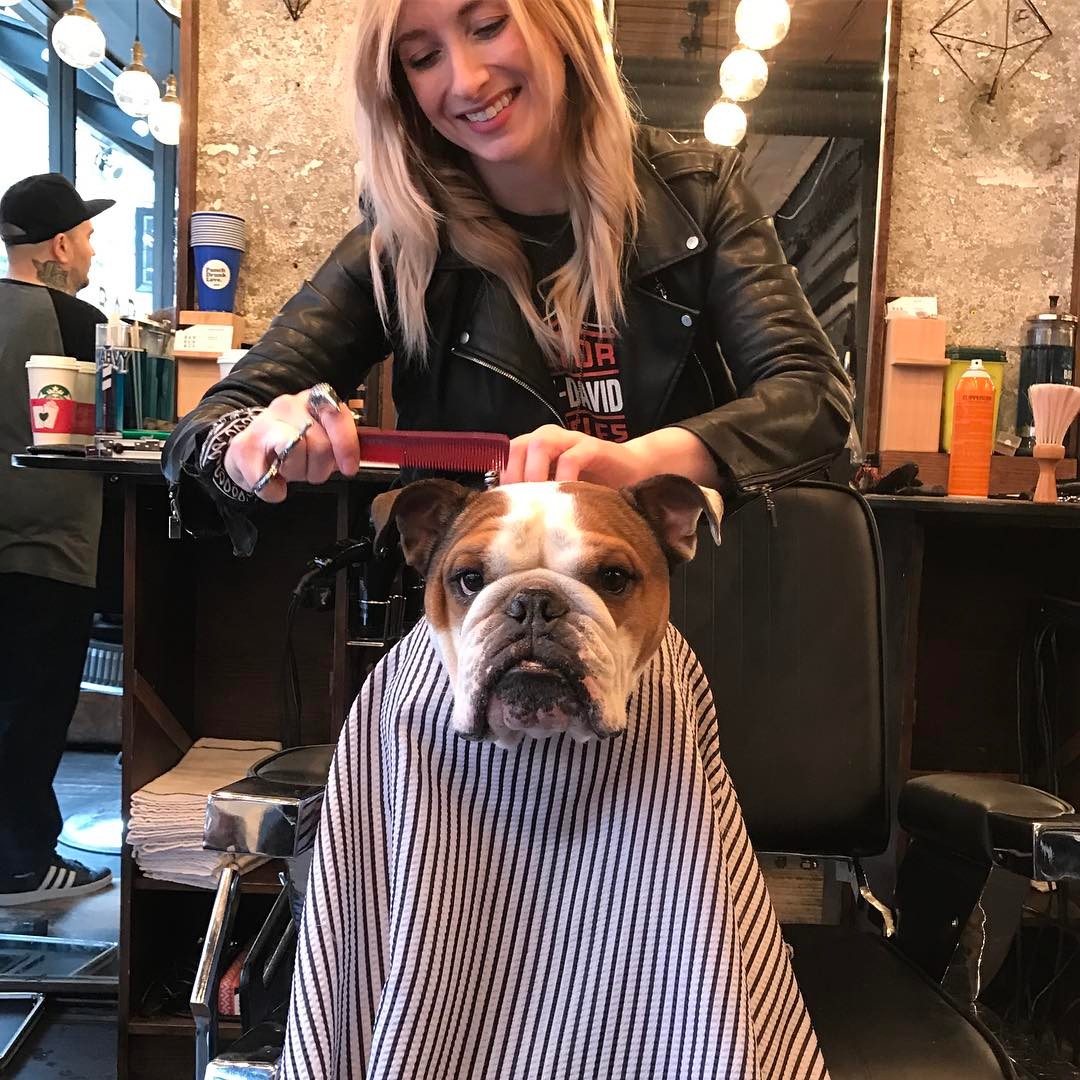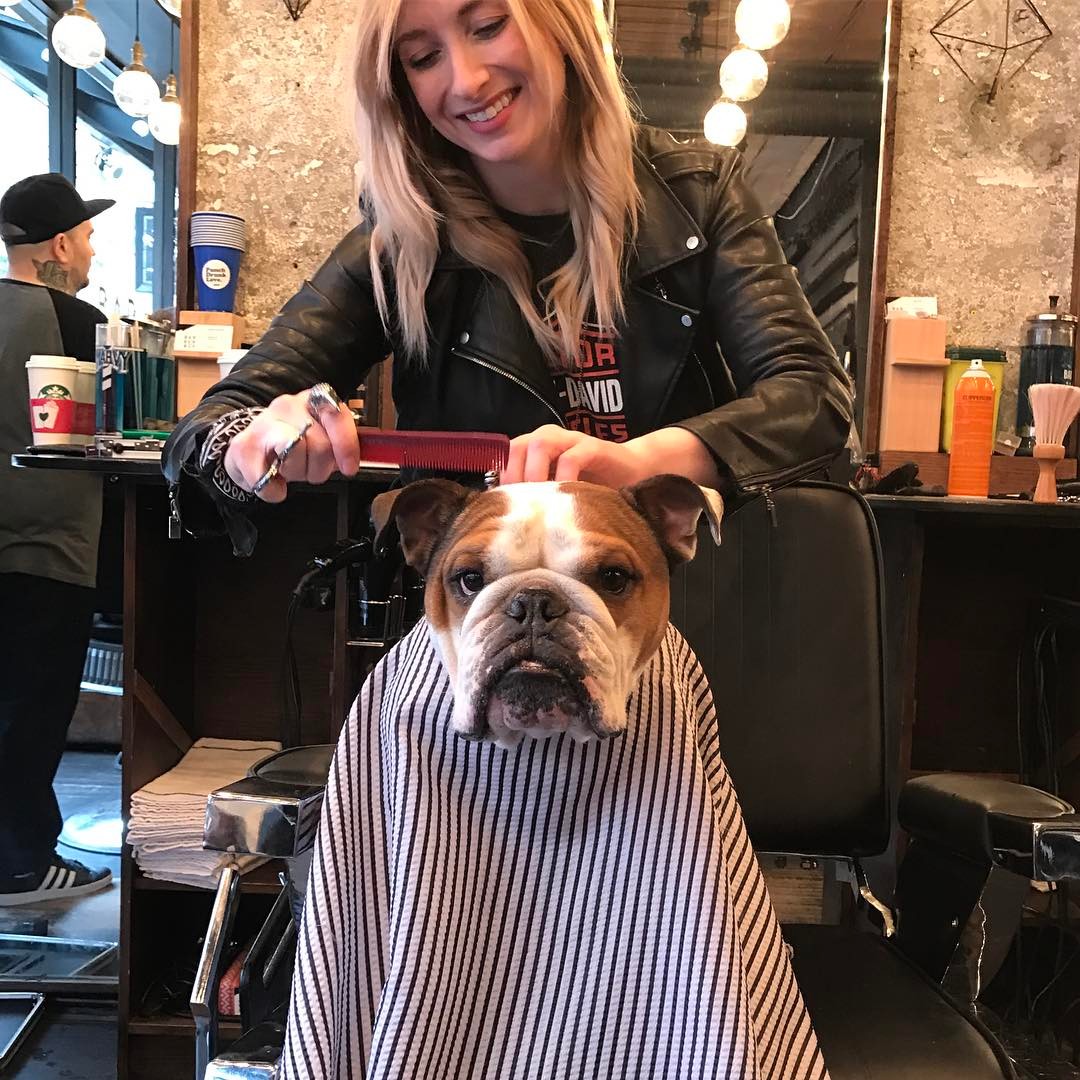 As brave as Bentley is in the first video, Brad is quick to point out that it's not always the case. Mr Bentley is terrified of some pretty average things, like cables and tile floors. He'll fearlessly bomb down a mountain, fly through the mountains of British Columbia in an open helicopter and run full tilt into just about anything… Ask him to walk beside a ladder, however and he has to do it backwards. For safety's sake.
Much like Adventure Cats Bolt and Keel, Mr Bentley's Instagram feed is full of beautiful shots of Canada's West Coast wilderness. There's something about the coast of BC that promotes legendary backcountry adventures. Even in unlikely suspects like bulldogs and house cats.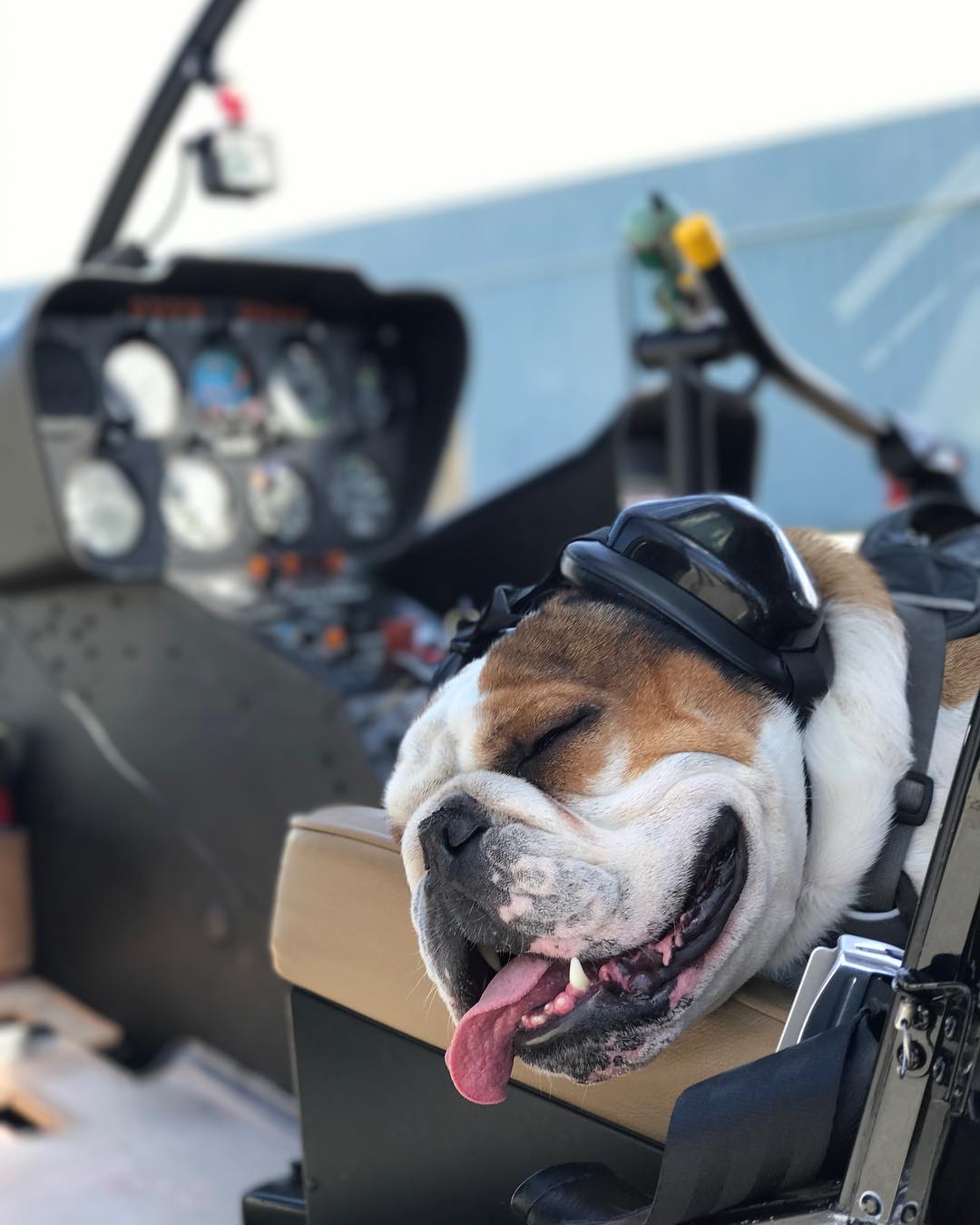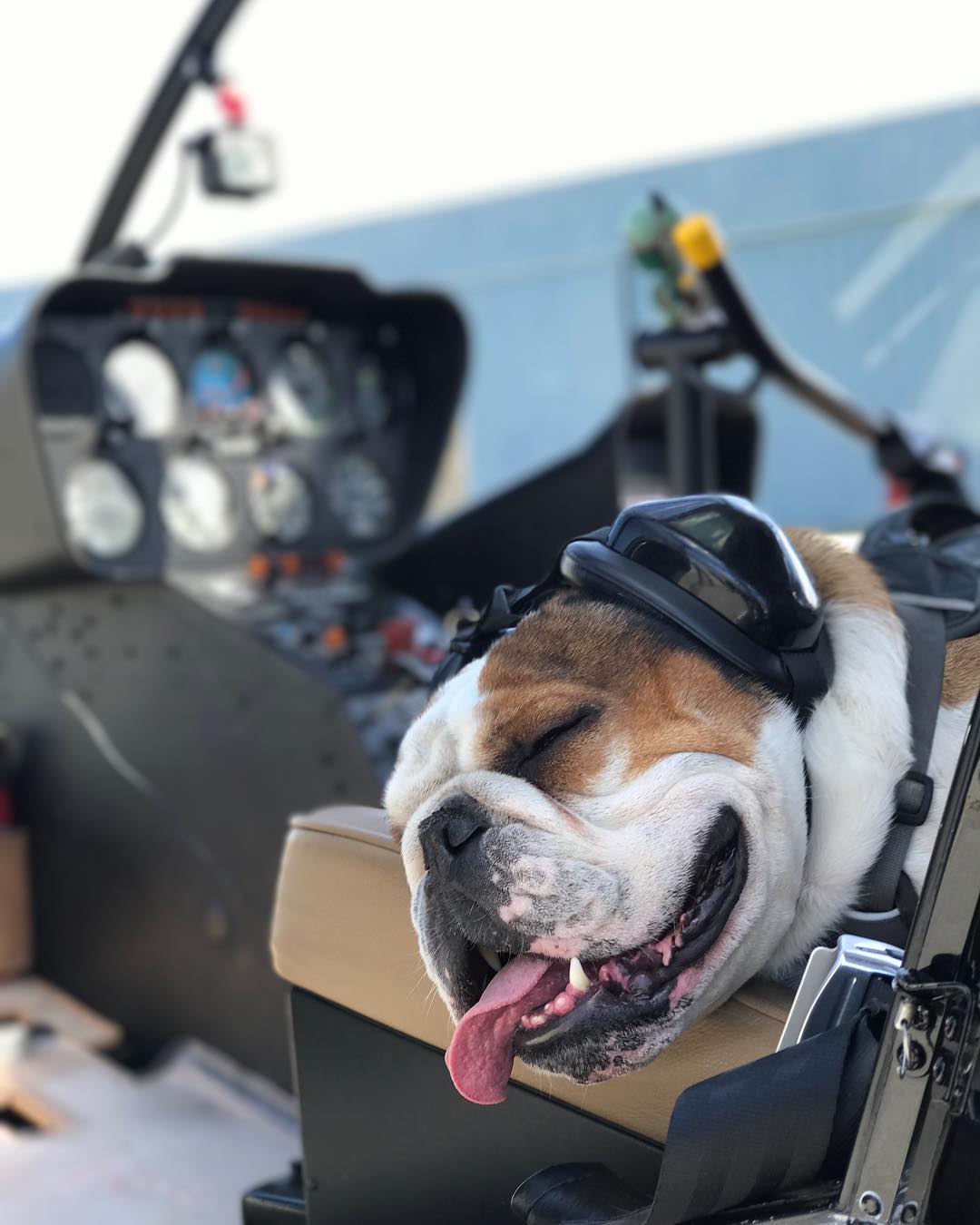 Just when we thought Mr Bentley literally could not be more perfect, Brad informed us that he was born on Valentine's Day. This block-headed cutie is not only the most badass co-pilot but also the perfect gentleman.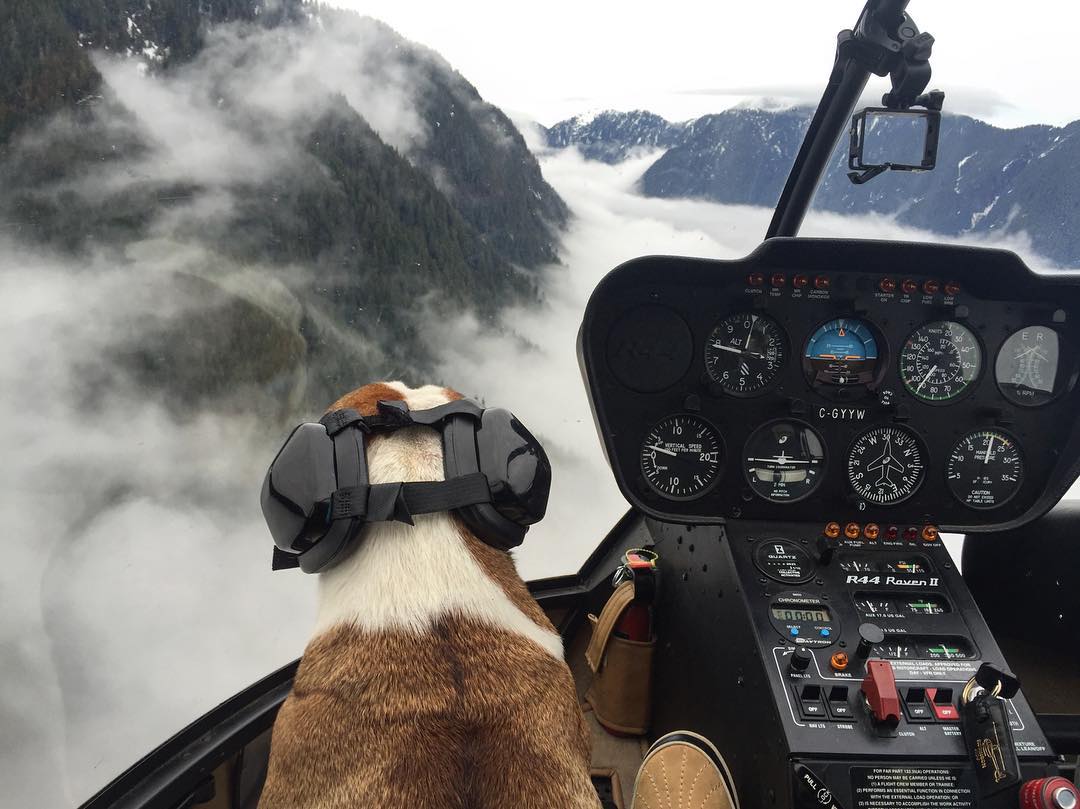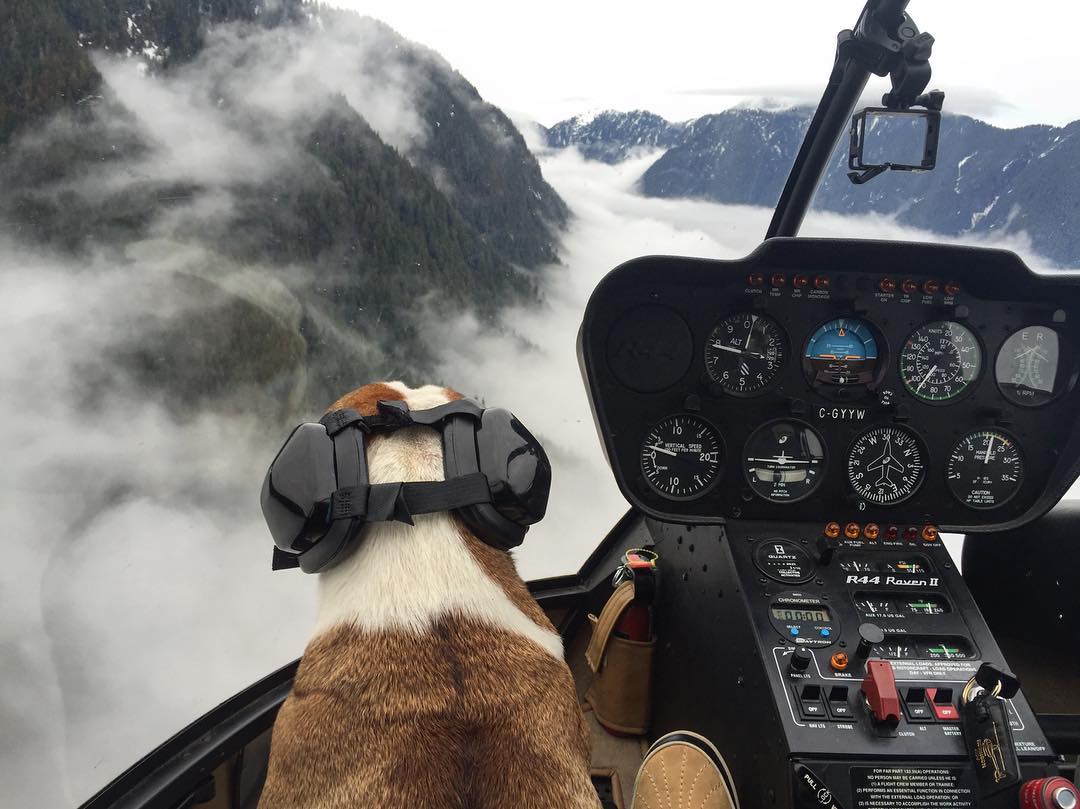 You can watch Mr Bentley and Brad do everything together, from exploring ice caves and playing hockey on glacier-fed frozen lakes, to gettin' their beards trimmed and massaged at the local barbershop.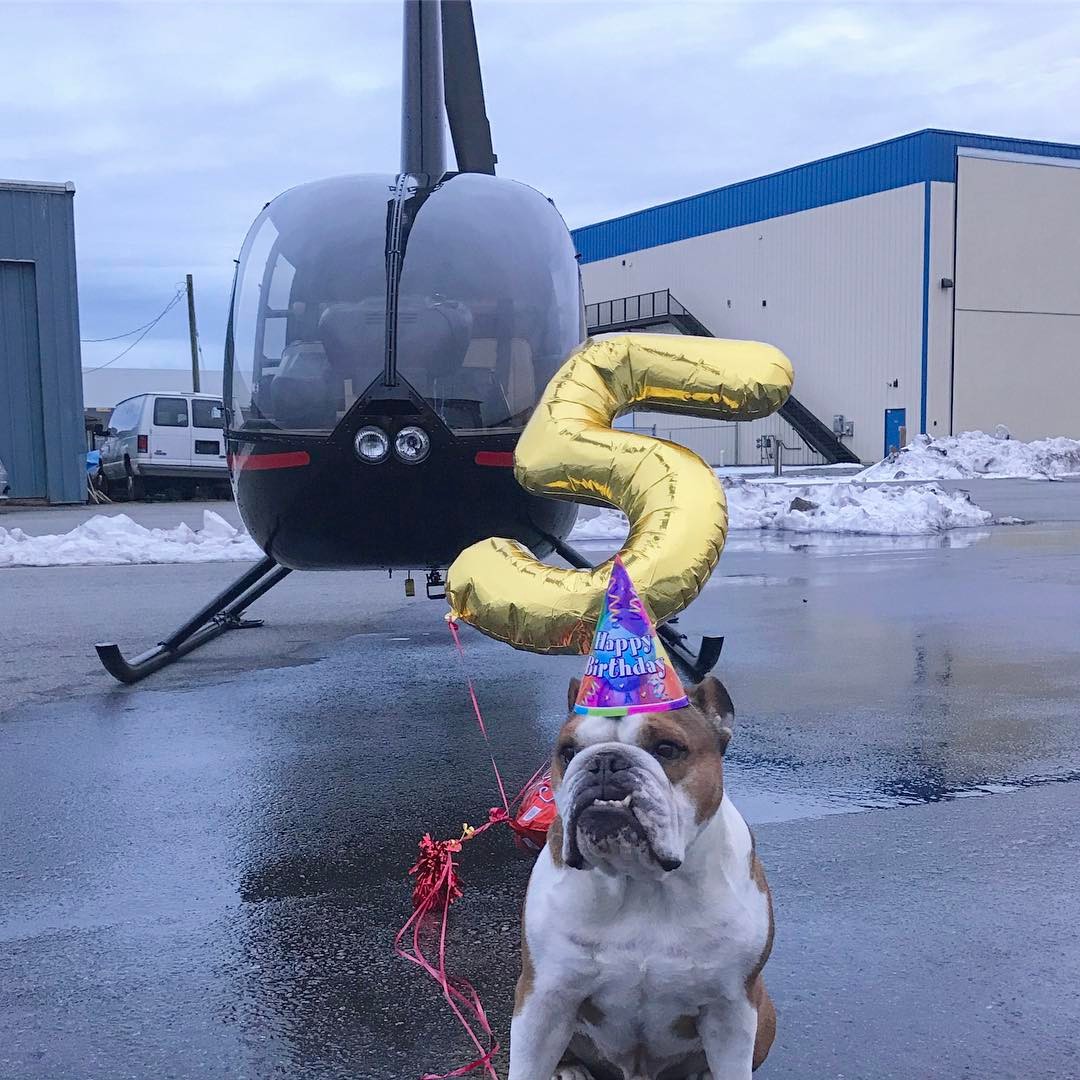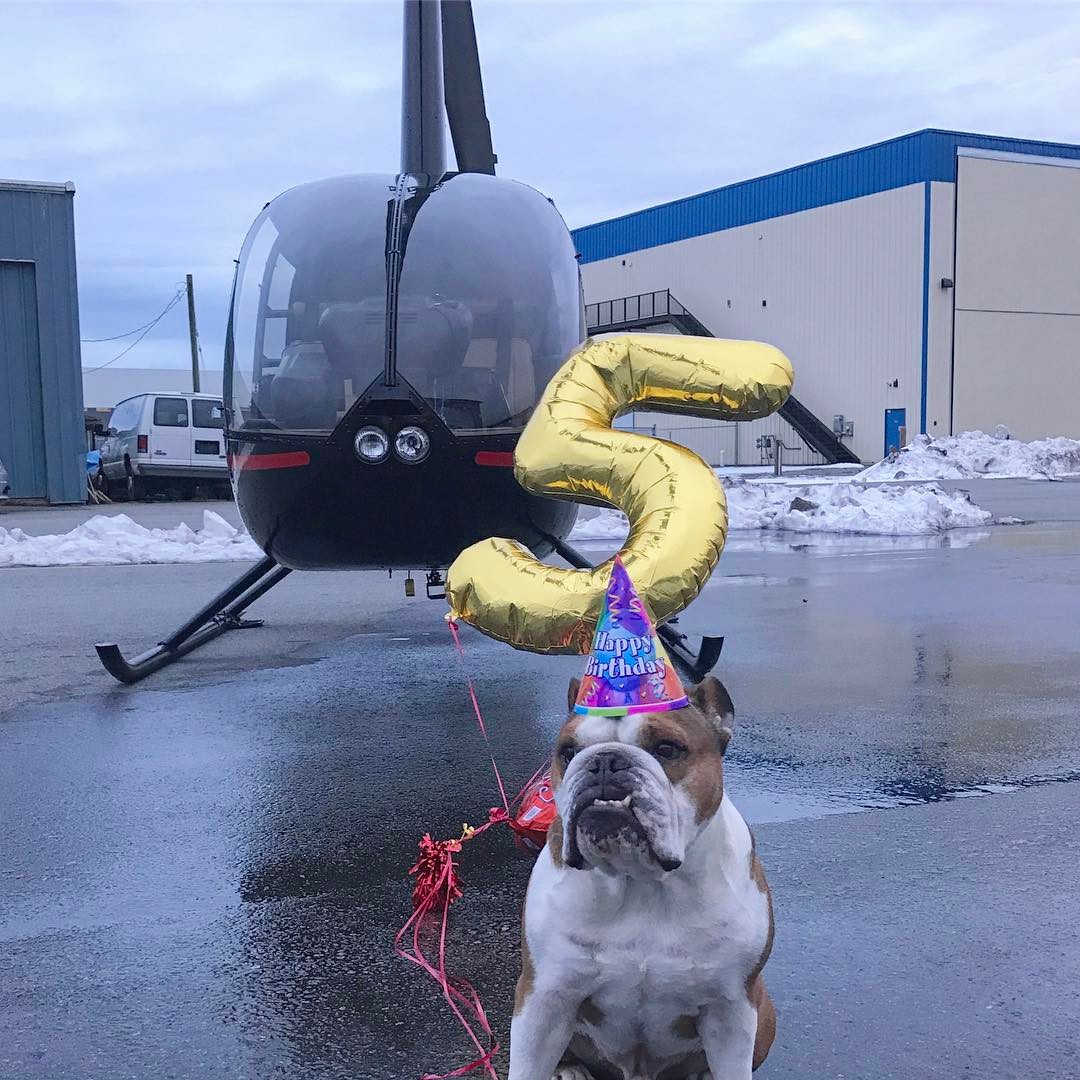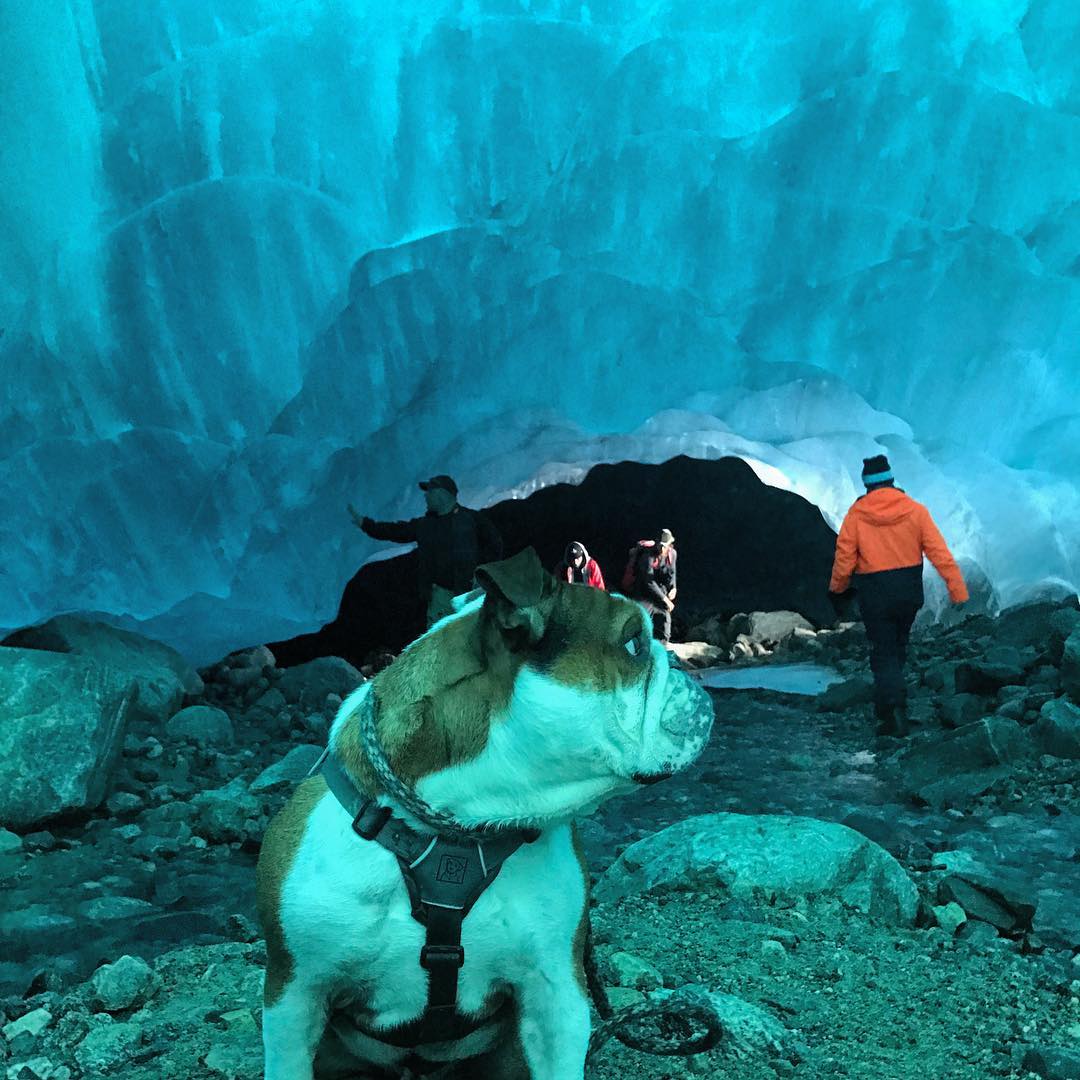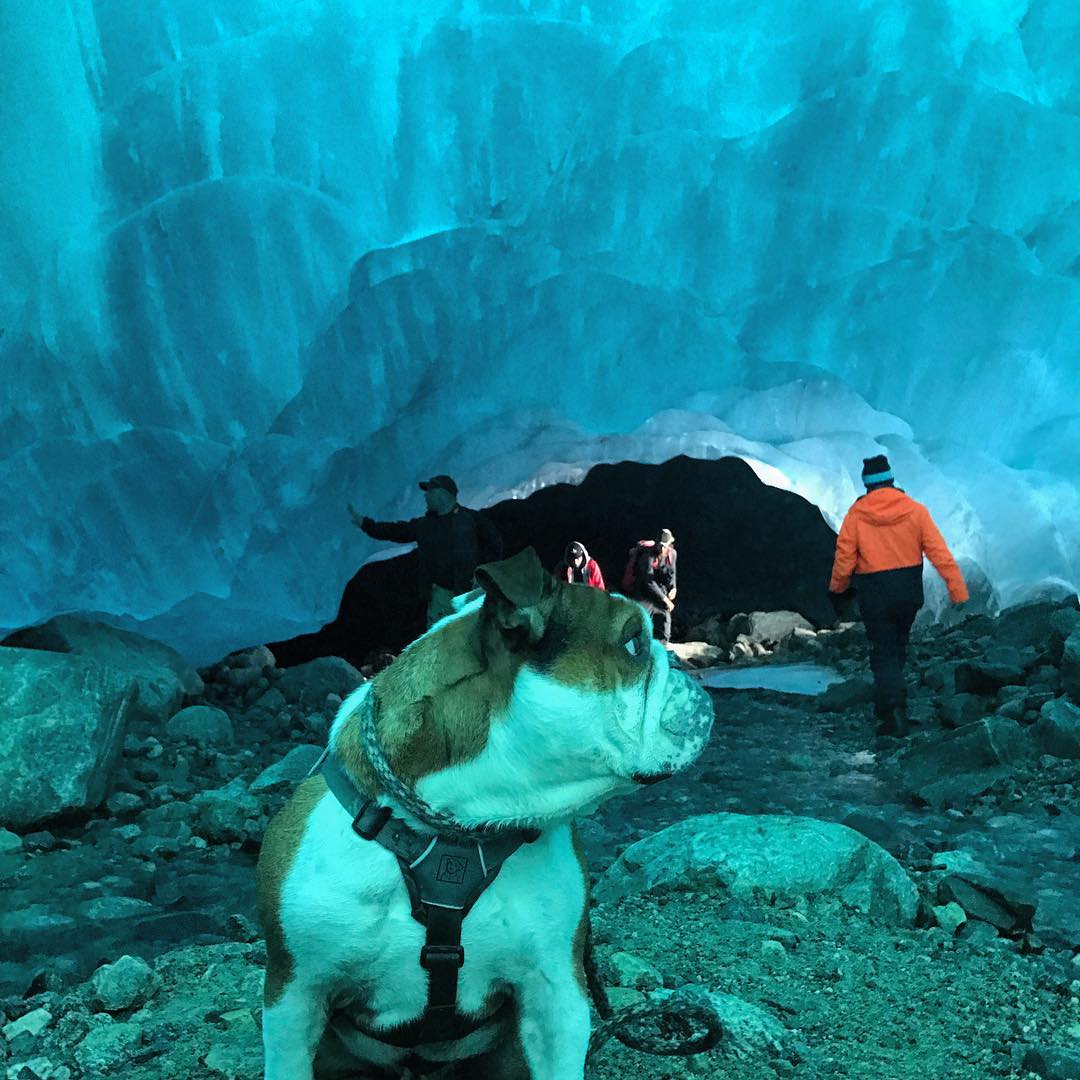 We never thought we could be so jealous of a dog's life.
Que creeping their Instagram feed for the next six hours.