 Boo
Rachel Ray's first rescue Pitbull was Boo, who looked a lot like Isaboo. Boo passed away in 2005 at the age of 12.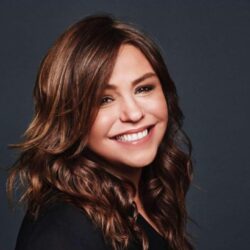 Birthday
August 25, 1968 (54)
Chef Rachael Ray is an American television personality, businesswoman, and celebrity chef. Her career began in 1995 when she worked in the candy department of a local grocery store. Soon, she worked her way up to a position as a buyer and was offered the opportunity to teach a course on the principles of cooking at a local store. This was her first foray into the culinary world and soon she was working as a food buyer and chef for several local restaurants.
In 1999, Rachael Ray began appearing on television, first on the local show 30 Minute Meals, then later on the Food Network. For her show, she created quick, easy, and affordable recipes that quickly caught the attention of viewers. In the mid-2000s she made regular appearances on The Oprah Winfrey Show. In 2012, she collaborated with Guy Fieri for the Food Network reality series Rachael vs. Guy: Celebrity Cook-off. She has since released a series of cookbooks and has created her own magazine, Every Day with Rachael Ray.
Her Rachael Ray Foundation works with various dog rescues and animal welfare groups to promote dog adoption and the better treatment of animals.