 Over 10 Dogs (Dog)
Robert De Niro has over 10 pet dogs which is apparently too many fur babies for the legendary actor to keep track of all their names (but isn't too many for him to love). In October 2022, De Niro was a guest on Jessie Ware's Table Manners podcast, he said "I have a bunch of little dogs, I don't even know all their names. They're all there, I love them, but I just don't know." and "I have a few. More than 10."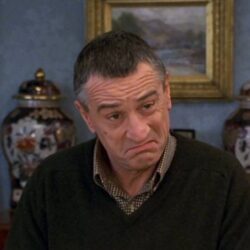 Birthday
August 17, 1943 (80)
Robert De Niro is an American actor and producer who has made an indelible mark on the entertainment industry. He is best known for his powerful performances in films such as The Godfather Part II, Taxi Driver, and Raging Bull, which have earned him numerous accolades throughout his career, including two Academy Awards and a Golden Globe.
Throughout his illustrious career, De Niro has had the opportunity to work with some of the most talented individuals in the industry. He has collaborated with renowned directors such as Martin Scorsese, Francis Ford Coppola, and David O. Russell, showcasing his range as an actor. He has also worked alongside influential actors like Al Pacino, Joe Pesci, Ben Stiller, and Meryl Streep, among others, delivering memorable performances that have cemented his legacy as one of Hollywood's greatest actors.
Aside from his acting accomplishments, De Niro has also made significant strides as a producer. He co-founded the Tribeca Film Festival in 2002, which has become a significant platform for independent filmmakers to showcase their work. He has also produced several successful films, including A Bronx Tale, Silver Linings Playbook, and The Irishman, which received critical acclaim and numerous award nominations.