It's been a little over a year since Chase, Skye, and Millie had their spa day. What started as an innocent day off has turned into a viral storm of followers for the now popular content creators. The three furballs (and parents) have been busy since then keeping their millions of fans updated on their antics. So what have they been up to?
Netflix and Chillin'
Hosting Birthday Parties – Chase turned 3 and Millie turned 2 in July 2022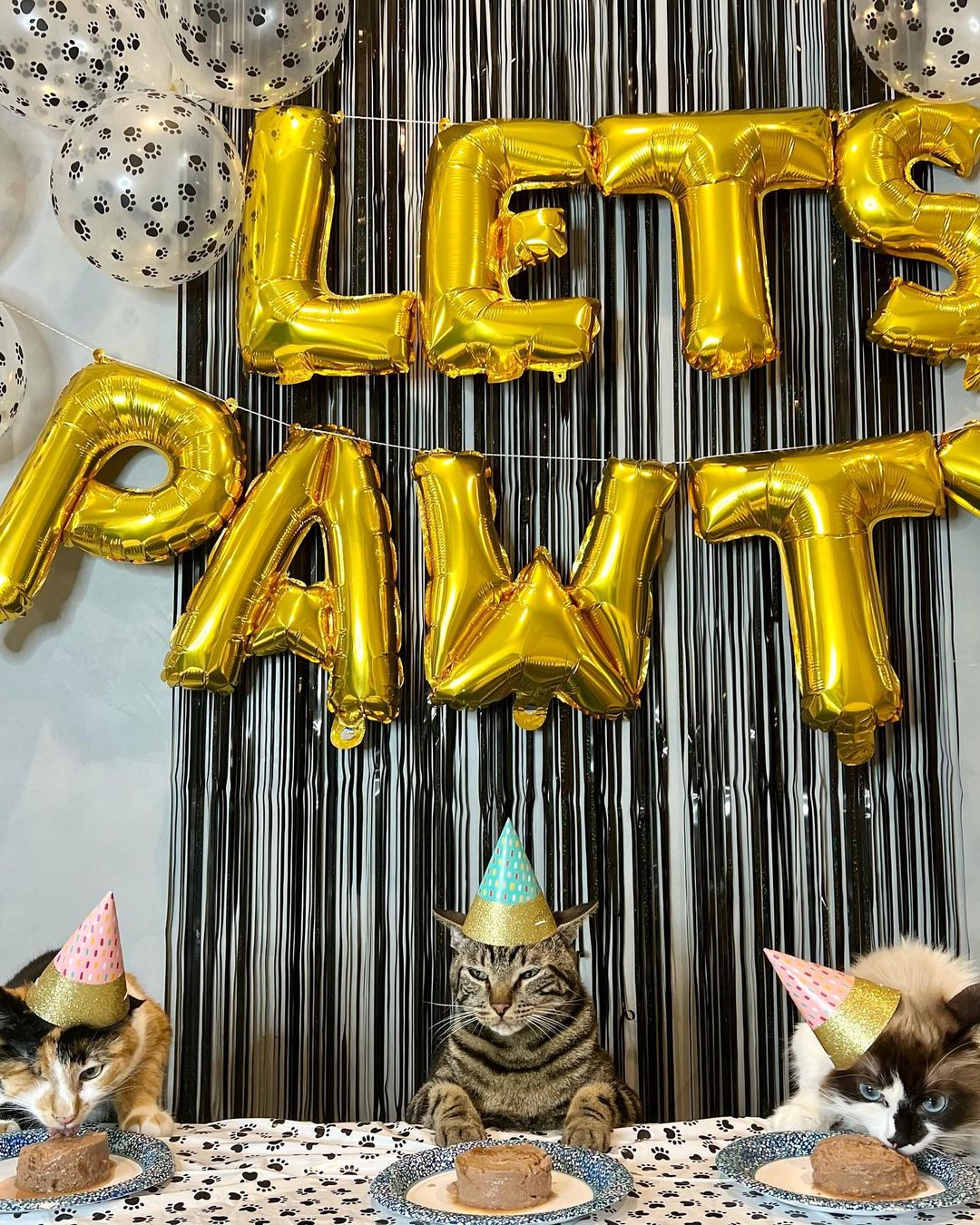 Pool days with parents Kareem & Fifi
Like many pet accounts, @DontStopMeowing popped up when the fur family decided to start making videos during the 2020 lockdowns. The combination of time and the largest Internet viewership in the world quickly create Instafame for the family.
If you didn't see the original spa day video that garnered over 65 million views, here you go
These cats are literally living their best life
Since then, they've been very active making new videos. If you enjoy their videos, make sure to follow their parents @fifiandkareem as well. The couple don't just create fun videos for our enjoyment. They also have full time jobs and lives, then come home to create these fun videos for us. While there may be some benefits that come with the side hustle, over 10 million people would be poorer without a little Chase, Skye, and Millie in their lives. Follow them on TikTok, Instagram, Facebook, and their Website.