Dogs are creatures of habit and none more so than Scooby. Scooby's family adopted him around 15 years ago when he was just puppy. He appeared in their garage one day when they came back from grocery shopping. They decided to make him a member of their family. Ever since then, Scooby has been obsessed with everyone in his family and makes that known to them every day.
"He is loyal," Brian Peter, Scooby's dad. "We spend a lot of time outside, and he is always by our side shadowing us no matter what we are doing."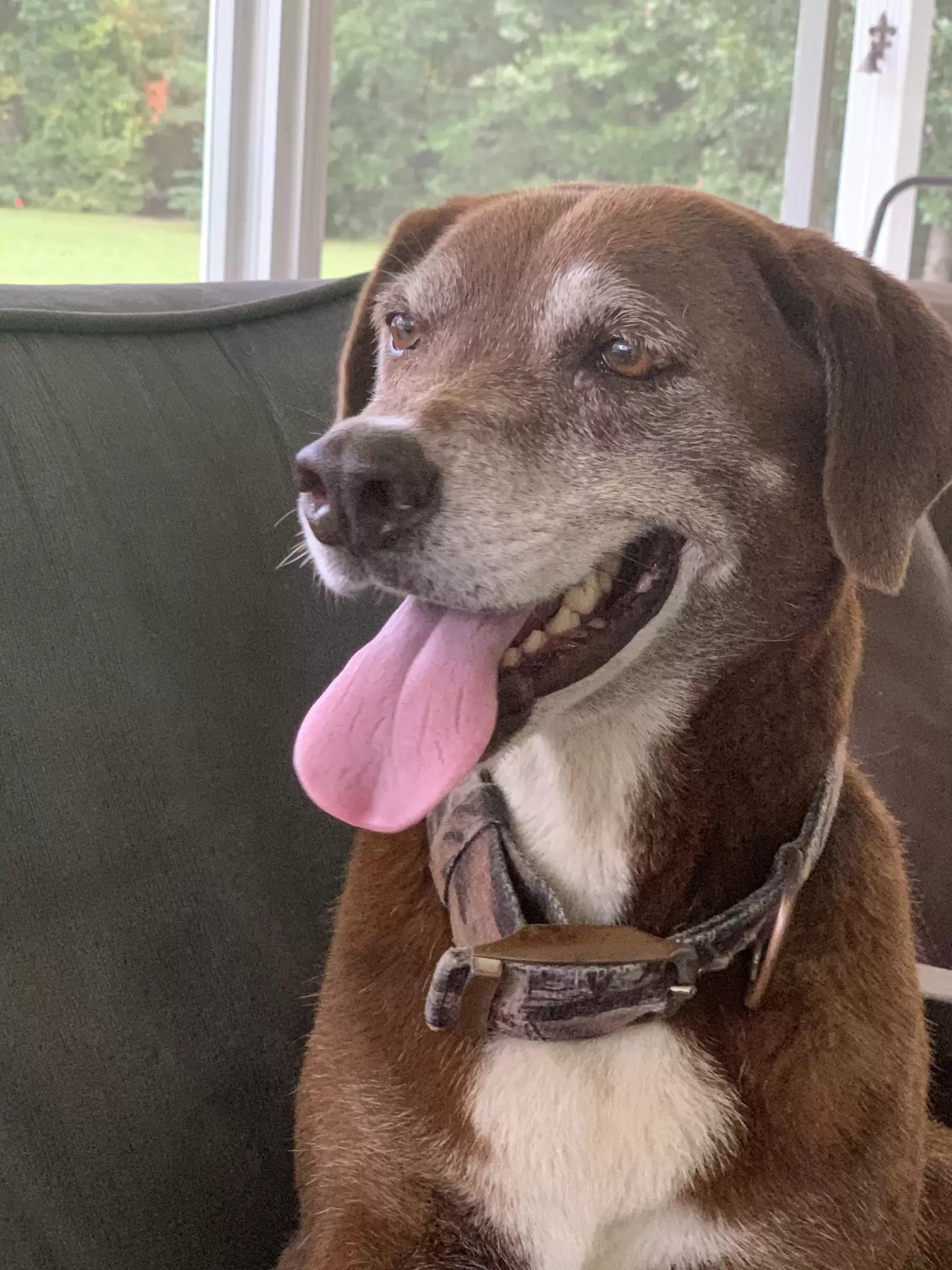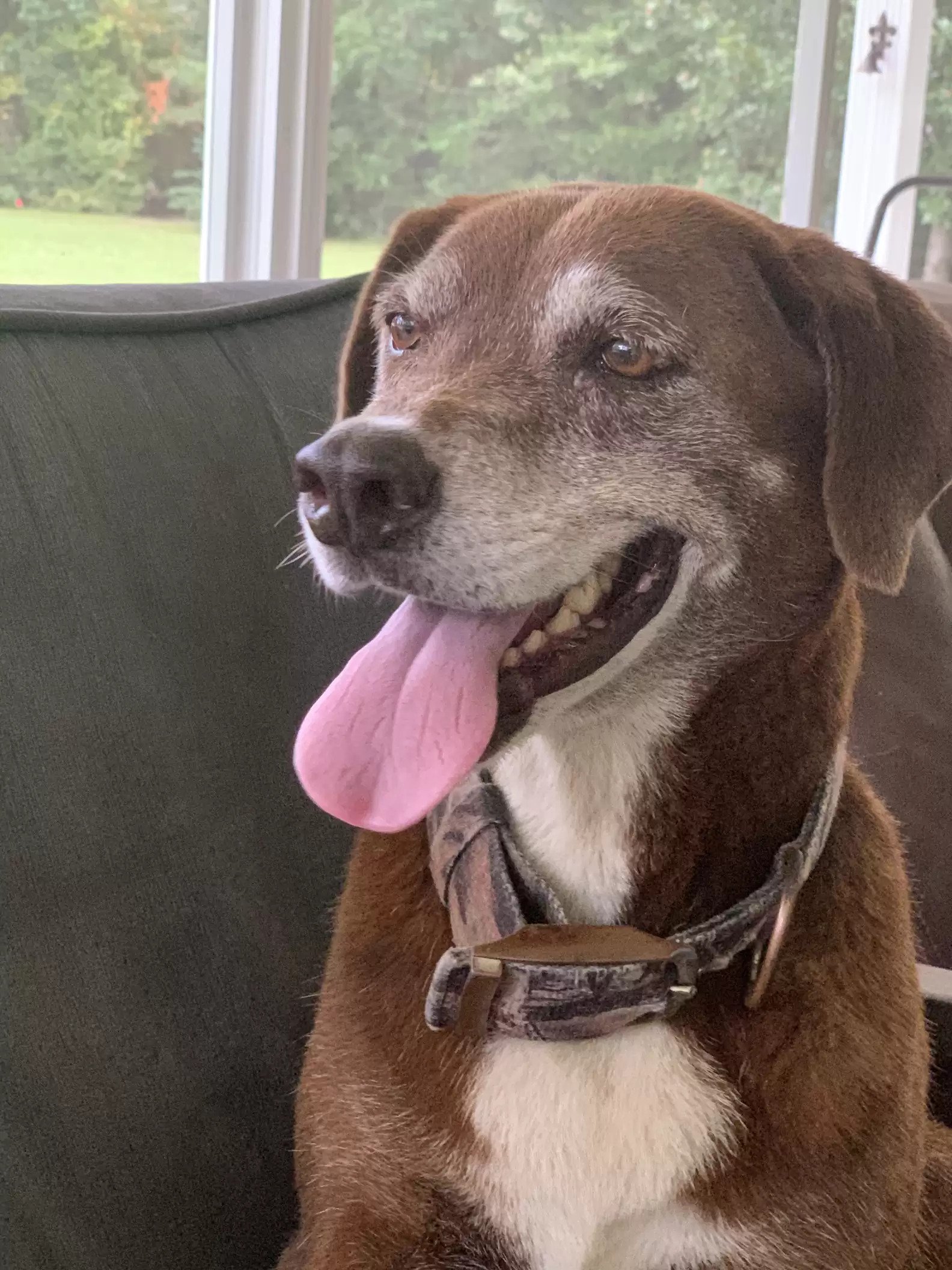 Peter and his family live on a property that originally belonged to his great-grandparents. He, his wife and their kids live in one house and his parents live in another, and in order to make sure he gets to spend time with everyone, Scooby travels back and forth between the two houses almost every day. He always takes the same route — and has walked it so many times that he's left a permanent path indented in the grass.
"I first started to notice it in the summer of 2020 after cutting grass one day," Peter said. "Since then, it slowly started to become a small trench. I thought it was funny. I knew he was a creature of habit."
The path is a visual representation of how much Scooby loves spending time with all the members of his family, and they love seeing it there every day and watching Scooby run back and forth along it.