I remember seeing this poster go viral, which was adorable, but like with many viral posts, they could easily be jokes. It read, "Wanted: to BORROW an orange cat for 24-48 hours, to have a lasagna dinner with Garfield-loving 4-year-old and 2-year-old children. Will return cat happy and cared for. Cat will not be required to eat lasagna if contraindicated. Please. No feral cats. And please take your cat back at the end. Not looking to adopt. Thank you, An increasingly desperate (but not crazy) mom-of-two with no friends that own orange cats." With the mom (Clara)'s phone number listed at the bottom.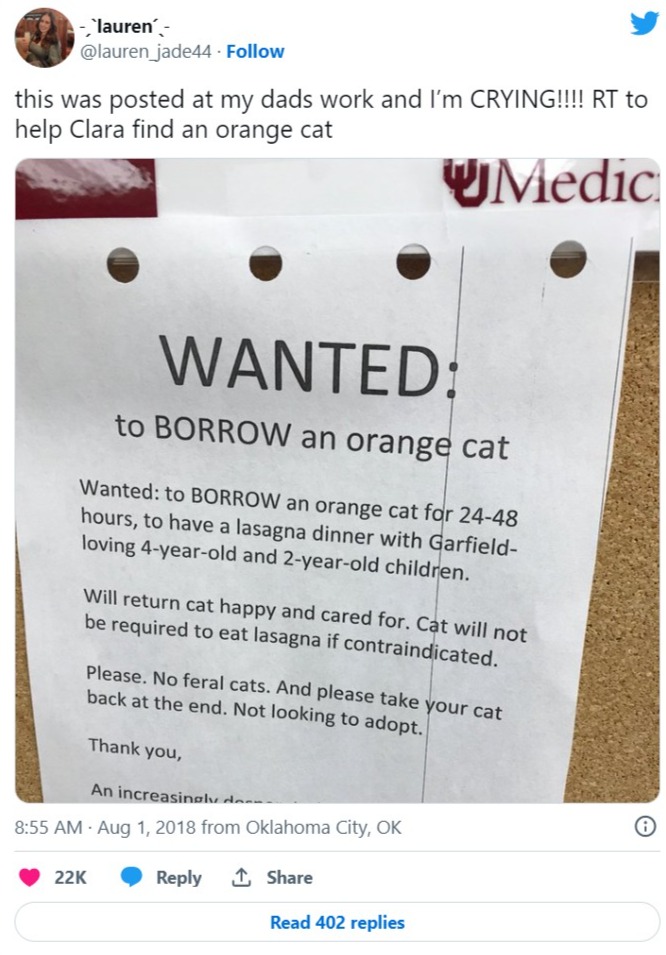 I'm now happy to report the poster was serious and thanks to going viral, the mom was able to pull it off! Thousands shared the tweet, with many replies volunteering their orange kitties for the mission. Clara's husband eventually replied on Twitter, saying a Garfield stand-in had agreed to attend.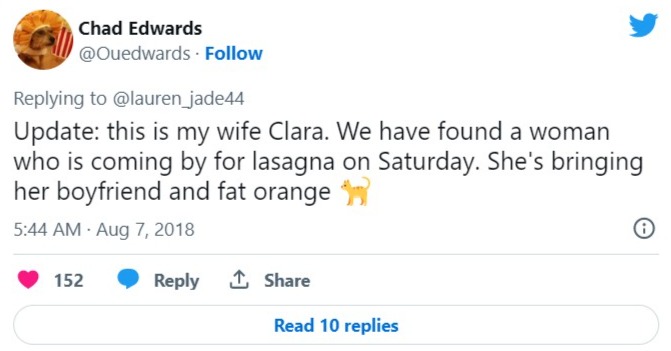 And Clara was kind enough to bless the internet with the joyous results!