Spaghetti looks fly as hell (or as fly as a snake be) in his new Christmas sweater.
Spaghetti was adopted four years ago by reddit user Rancor_Emperor, known otherwise as Sean, who had lived with Spaghetti's previous owner.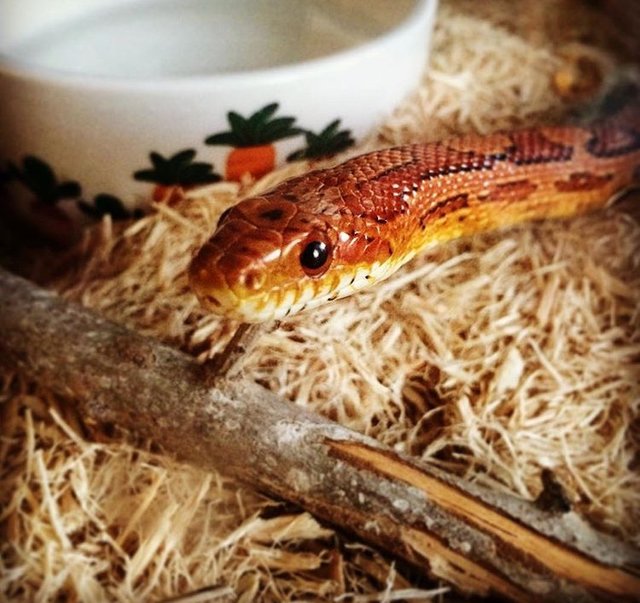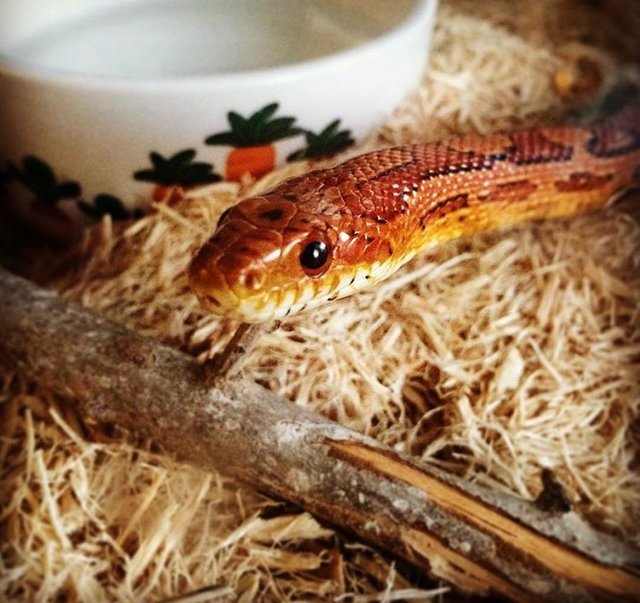 "He got [Spaghetti] from one of his old coworkers, and when my roommate had to move to England to get his master's degree, he got on Facebook and tried to give him away, but nobody would take him. I'd lived with the snake for two years, and I loved him and I knew how to take care of him, so I said I would." Sean told The Dodo.
When Sean's sister started asking questions about Spaghetti's length and width, the snake papa didn't think too much about it. On Christmas day, the duo was surprised with winter's most fashionable item – a crocheted Christmas sweater, snake-sized.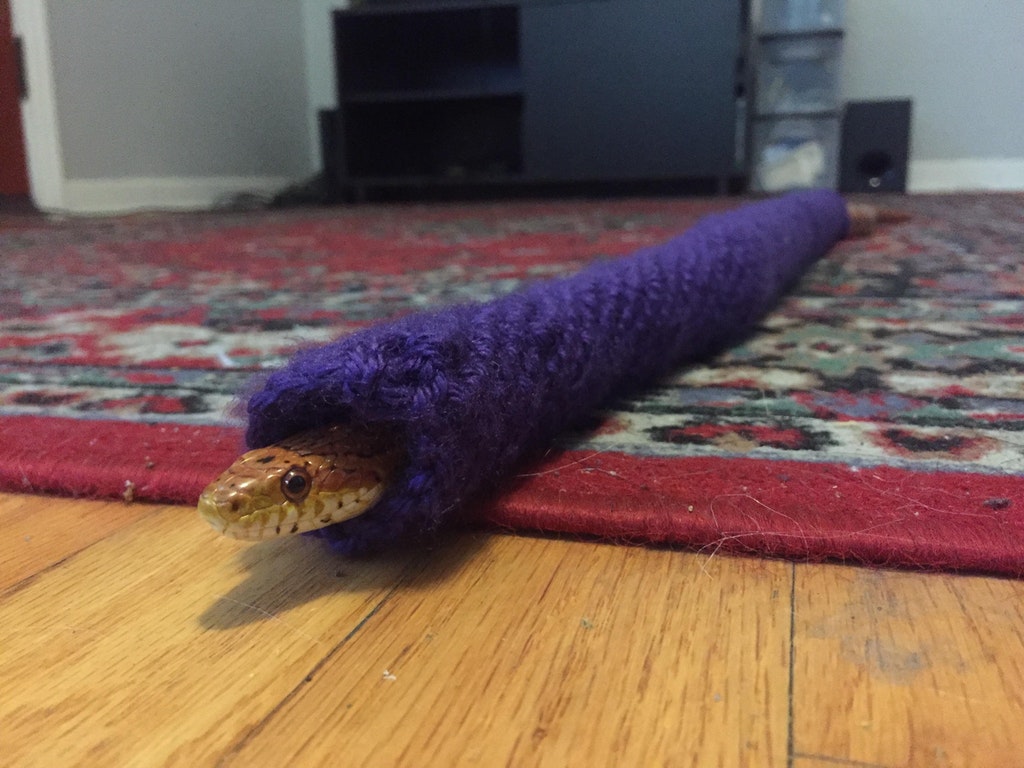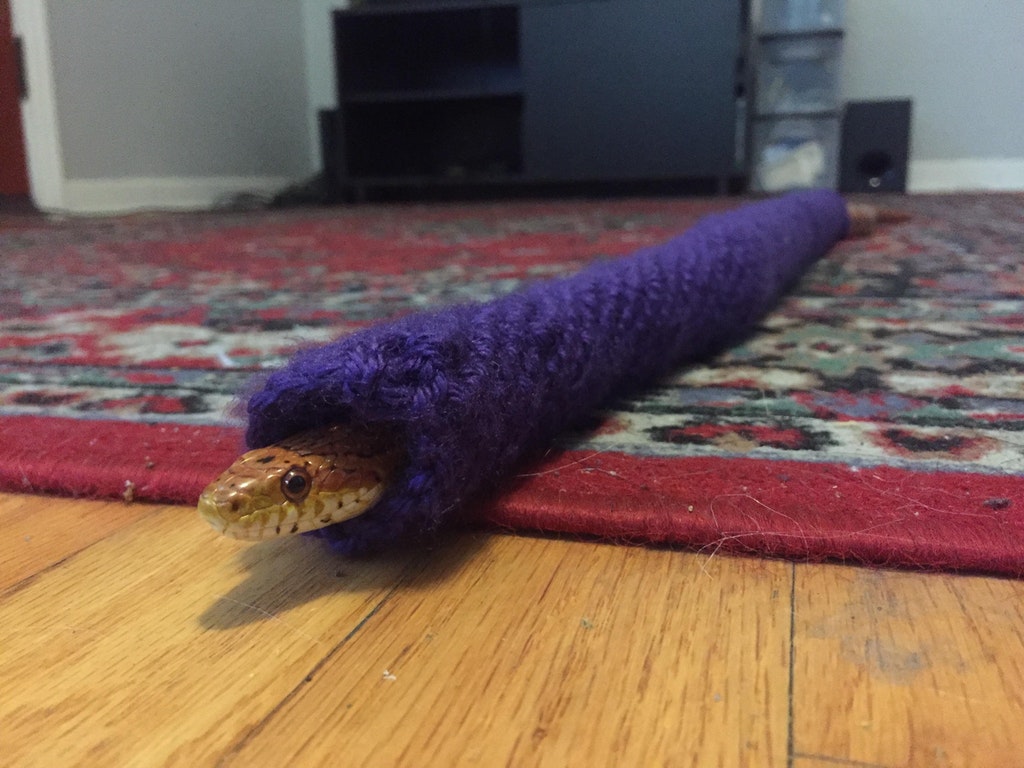 "Once he gets in, and he has his head poked out the other side, he sits in there for about five to ten minutes."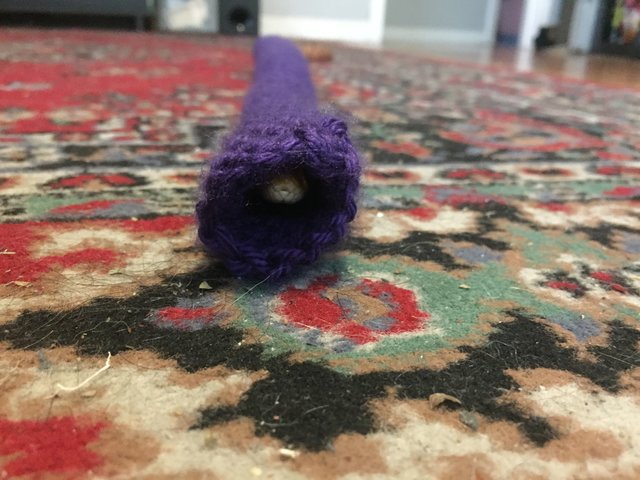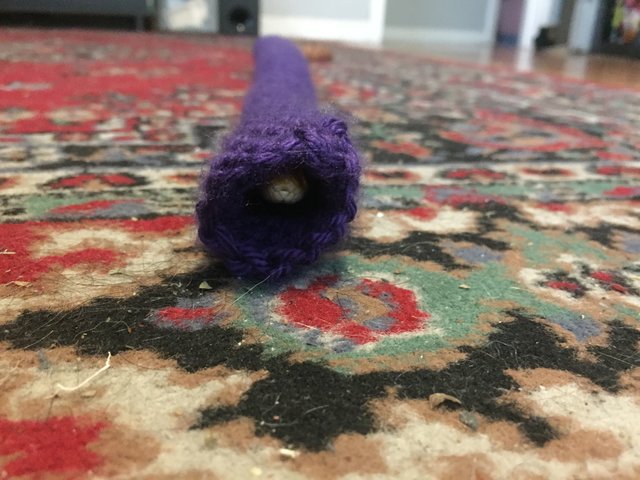 The sweater is more like a snake hidey-hole for Spaghetti, but he seems to love it all the same.
Check out Maymo and Penny the Lemon Beagles for more fashionista fur-babies.