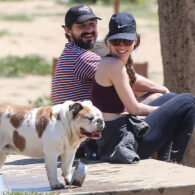 Brando
Not much is known about Shia Labeouf's big English bulldog named Brando. We do know he's had him since the late 2000s and he's missing his left eye. We imagine he's named after the late legendary actor Marlon Brando. Shia seems to be good buddies with his bulldog, often seen walking him, sneaking him food and even carrying him.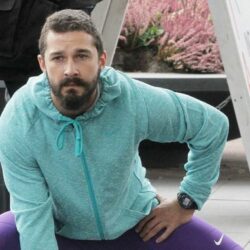 Birthday
June 11, 1986 (36)
Shia Saide LaBeouf is an American actor with an estimated $25 million. He got his first big starring role in the Disney Channel series Even Stevens. His feature film debut came in 2003 with the movie Holes. 2007 is when he became a well-known actor, starring in Disturbia and Surf's Up, as well as for being cast in a lead role for Michael Bay's Transformers. This lead to him being one of the biggest actors in Hollywood, starring in two Transformers sequels, Indiana Jones and the Kingdom of the Crystal Skull and Wall Street: Money Never Sleeps. He has since starred, produced and directed independent films and has often appeared as a performance artist.
He is also well known in the media for his personal life and controversies. He has been arrested several times, gotten into fights and accidents. He has also been accused of plagiarism several times. Most recently he has made headlines for an art installation protest of Donald Trump, which resulted in his arrest after an alleged assault.